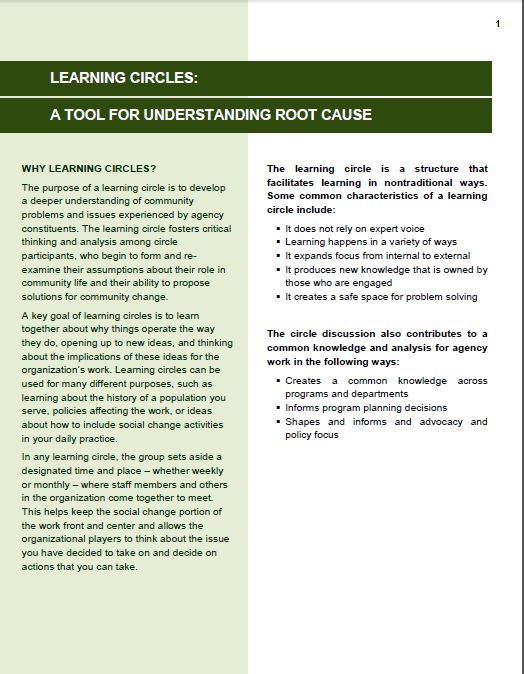 Learning Circles for Root Cause Analysis
This handout from BMP offers information and a process to engage staff and constituent partners in learning circles focused on root cause analysis. It describes how to organize the leaning circle, set it up for success and provides tips for the facilitator.
The purpose of a learning circle is to develop a deeper understanding of community problems and issues experienced by agency constituents. The learning circle fosters critical thinking and analysis among circle participants, who begin to form and re-examine their assumptions about their role in community life and their ability to propose solutions for community change.
---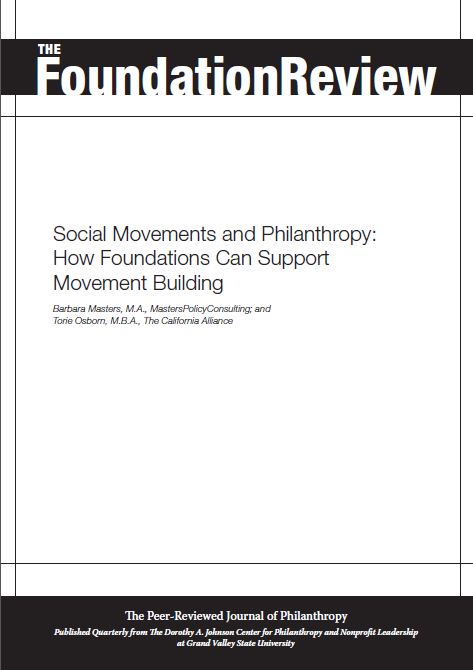 Social Movements and Philanthropy: How Foundations Can Support Movement Building
On page 17 of this report, social service organizations are identified as places that have not been organized to contribute to social change efforts. The author cites the Building Movement Project's Social Service and Social Change: A Process Guide (http://www.buildingmovement.org/blog/entry/22?news/entry/22) as a tool to increase engagement as well as noting other strategies for recruitment.
---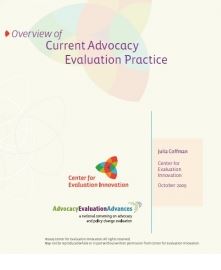 Overview of Current Advocacy Evaluation Practice
This brief offers an overview of current practice in the new and now rapidly growing field of advocacy evaluation. It highlights the kinds of approaches being used, offers specific examples of how they are being used and who is using them, and identifies the advantages and disadvantages of each approach.
---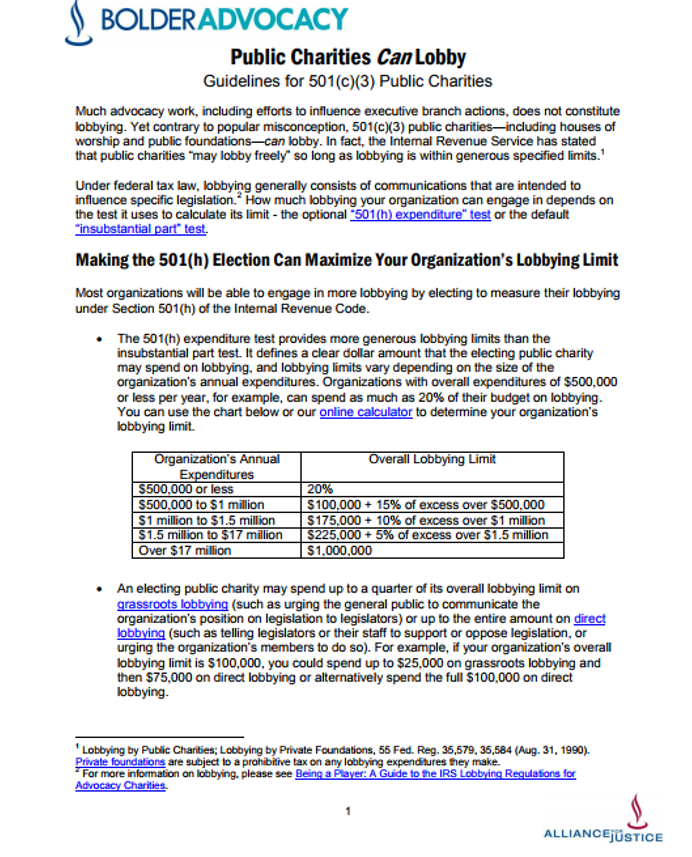 ---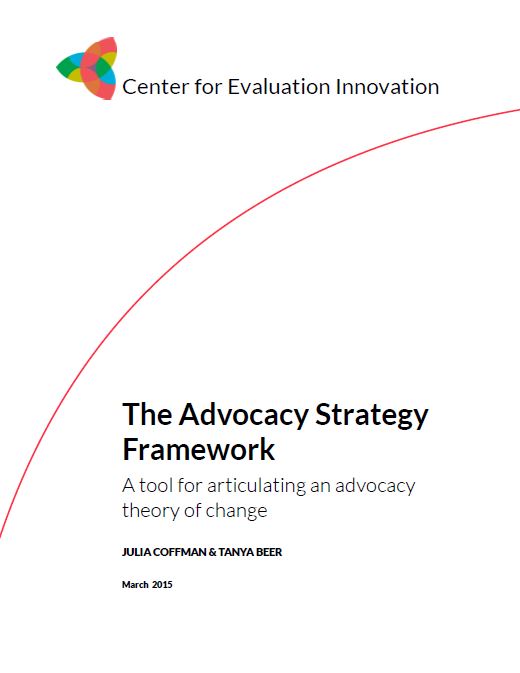 An Advocacy Theory of Change
This tool can be used to design an "advocacy" theory of change. It leads a group through six questions for discussion, provides facilitation tips, and several graphic representations of what final strategies might look like.
---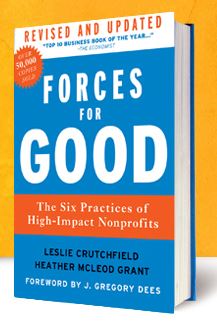 ---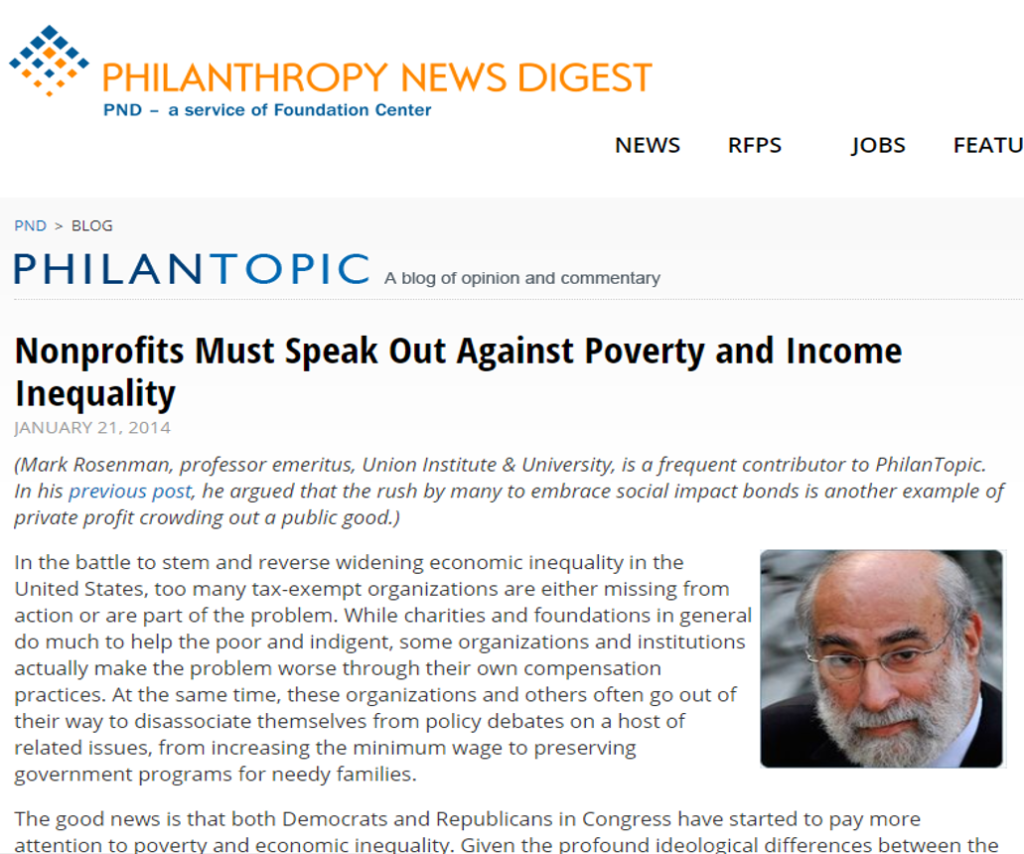 ---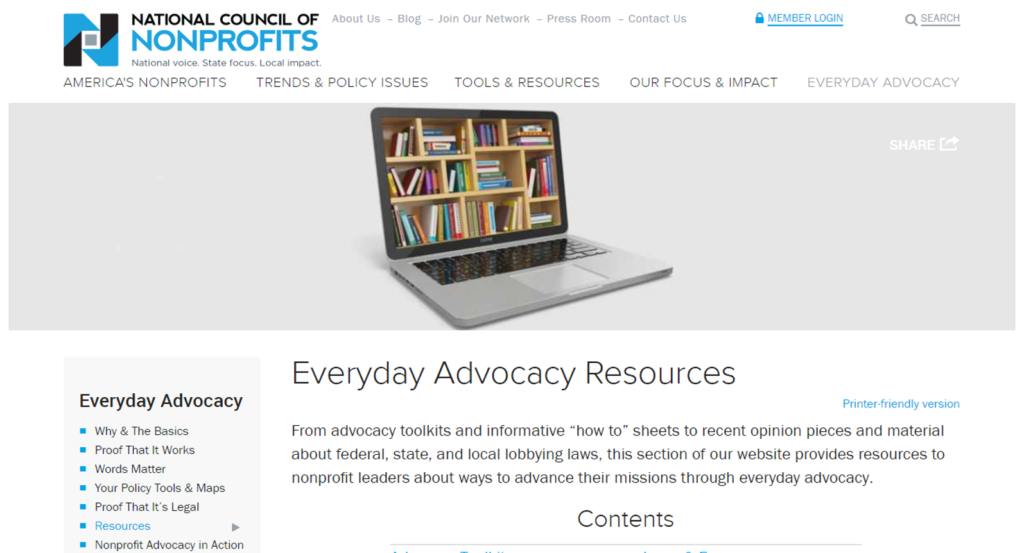 Everyday Advocacy Resources
From advocacy toolkits and informative "how to" sheets to recent opinion pieces and material about federal, state, and local lobbying laws, this section of the National Council of Nonprofits website provides resources to nonprofit leaders about ways to advance their missions through everyday advocacy.
---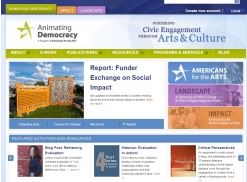 Animating Democracy | IMPACT
Animating Democracy, a program of Americans for the Arts, has an online storehouse of resources aimed at helping arts organizations evaluate the social impact of creative work that aims to make social change.  Although the site is intended for arts-focused organizations, many of the resources offered are applicable to the work of a wide variety of service agencies interested social change work.
---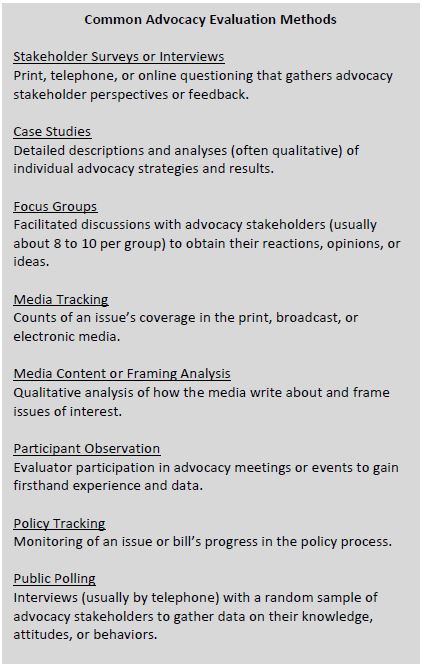 Unique Methods in Advocacy Evaluation
This brief describes four methods that were developed to respond to the unique challenges of measuring advocacy. Included are step-by-step instructions for use, rating scales, and sample questions that can guide evaluation.
---