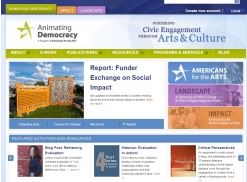 Animating Democracy | IMPACT
Animating Democracy, a program of Americans for the Arts, has an online storehouse of resources aimed at helping arts organizations evaluate the social impact of creative work that aims to make social change.  Although the site is intended for arts-focused organizations, many of the resources offered are applicable to the work of a wide variety of service agencies interested social change work.
---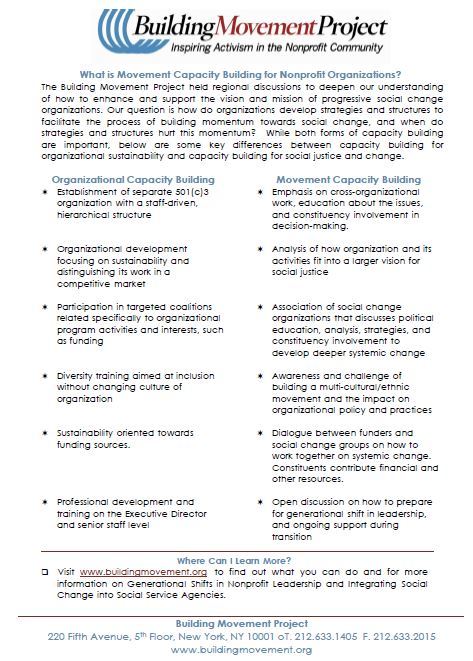 Movement Capacity Building
This fact sheet from BMP highlights some key differences between capacity building for organizational sustainability and capacity building for social change. It identifies nine areas identified as important building blocks of social movement capacity for nonprofit organizations.
---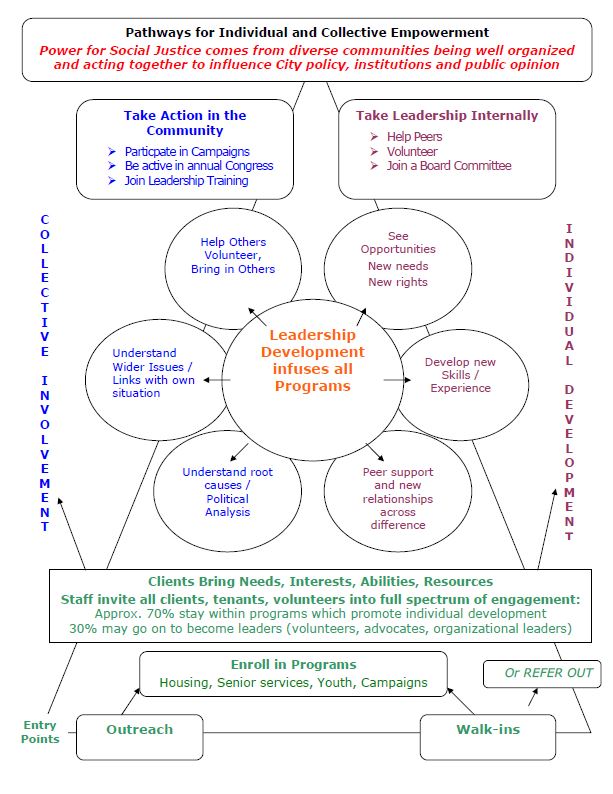 Pathways for Individual and Collective Empowerment
This detailed diagram illustrates how collective involvement and individual development empower social justice actions within a community. It can be used with the organization to measure change across a spectrum to increase understanding of the forces that are driving change and where efforts need to be focused.
---