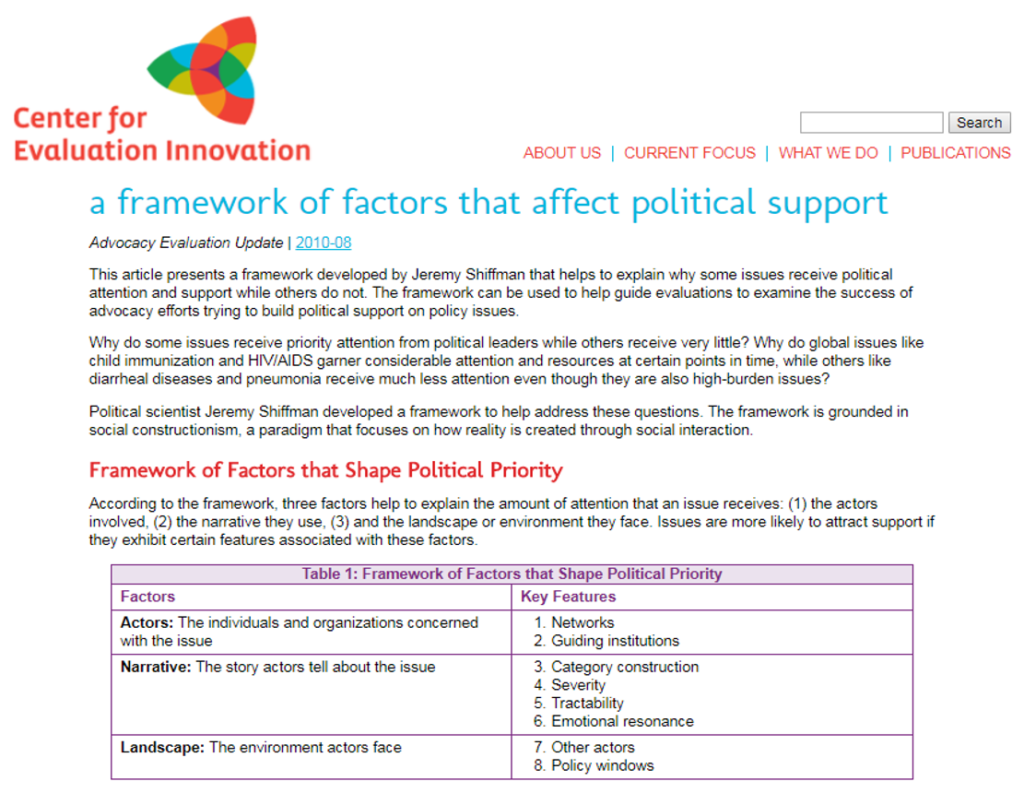 A Framework of Factors that Affect Political Support
Frameworks can be useful in that they can be customized for a particular organization and its focus. This framework describes three factors that can impact the amount of attention an issues receives:
(1) the actors involved (individuals and organizations);
(2) the story the actors tell about the issue; and
(3) the environment surrounding the organization.
It can be used with an organization to evaluate the impact of the role played by constituents and the organization, and the change in conditions within the environment.
---