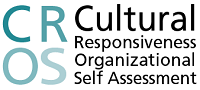 Cultural Responsiveness Organizational Tool (CROS)
A wide variety of cultural strengths exist within social service organizations. As our field strives to continuously enhance its cultural responsiveness while serving survivors, families, and communities, it is essential for organizations to recognize their own assets and challenges. The Cultural Responsiveness Organizational Tool (CROS) was created for this very purpose. Specially designed and validated for the social services field, this self-administered tool allows participants to:
Receive a customized snapshot depicting where their organization is on a developmental continuum of cultural responsiveness
Increase their understanding of their organizational strengths, as well as areas that may benefit from attention and improvement
Deepen their insight as to the way in which culturally-responsive practice is weaved throughout their organizations​​
Check out this video about the tool, too!
---