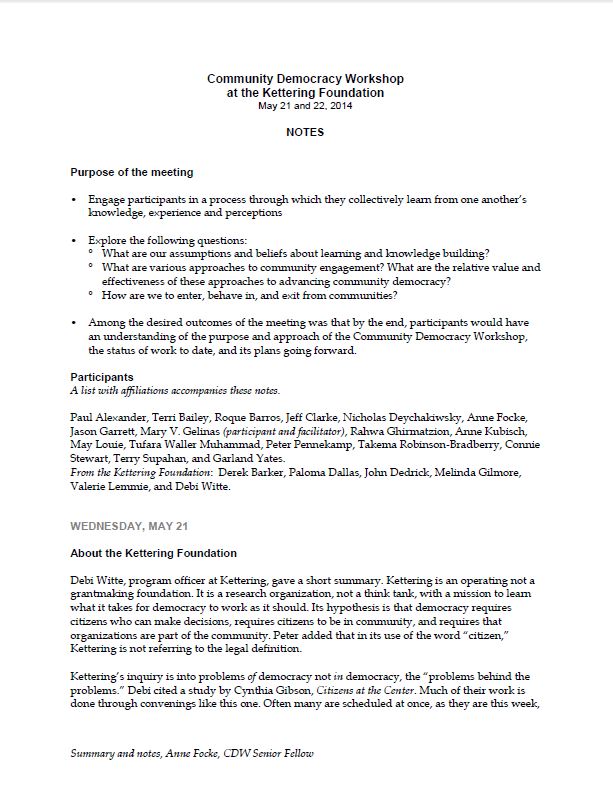 Community Democracy Workshop
The Kettering Foundation hosted the Community Democracy Workshop that explored issues relating to community collaboration. Included were: assumptions and beliefs about learning and knowledge building; the various approaches to community engagement; and, the relative value and effectiveness of these approaches to advancing community democracy. These notes from the meeting provide a structure for delving into these issues and can be adapted for working with any organization.
---
The New Community Collaborative Manual
This manual provides information, tools and examples for collaboratives across developmental stages. Newer groups can benefit from the "how-to" sections and more established collaboratives will benefit from learning through more complex discussions.
---