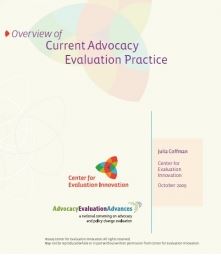 Overview of Current Advocacy Evaluation Practice
This brief offers an overview of current practice in the new and now rapidly growing field of advocacy evaluation. It highlights the kinds of approaches being used, offers specific examples of how they are being used and who is using them, and identifies the advantages and disadvantages of each approach.
---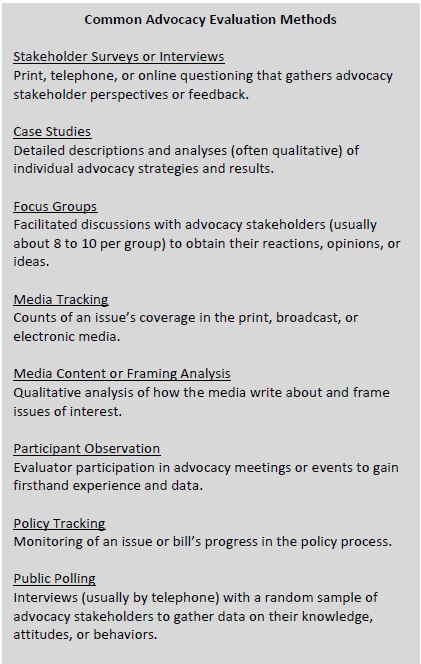 Unique Methods in Advocacy Evaluation
This brief describes four methods that were developed to respond to the unique challenges of measuring advocacy. Included are step-by-step instructions for use, rating scales, and sample questions that can guide evaluation.
---