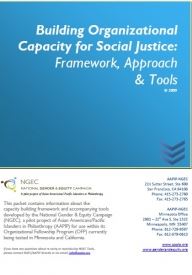 Building Organizational Capacity for Social Justice
Recognizing that much has been done in the general field of capacity building of the nonprofit sector, the National Gender and Equity Campaign (NGEC) began conducting extensive research to understand existing frameworks, tools and approaches in capacity building.  The transformation framework and accompanying tools within this publication highlight NGEC's intention to elevate the social justice movement by supporting the development of social justice organizations.
---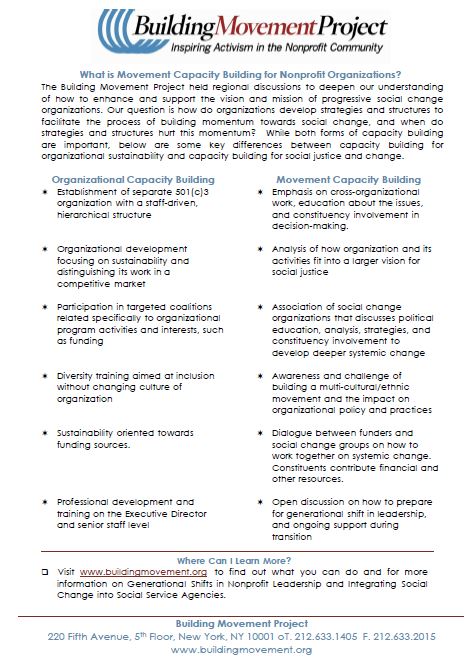 Movement Capacity Building
This fact sheet from BMP highlights some key differences between capacity building for organizational sustainability and capacity building for social change. It identifies nine areas identified as important building blocks of social movement capacity for nonprofit organizations.
---