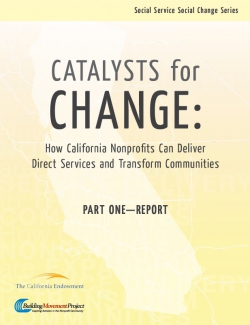 Catalysts for Change: How California Nonprofits Can Deliver Direct Services and Transform Communities (REPORT)
With the support of The California Endowment, the Building Movement Project surveyed over 450 California-based nonprofit direct service providers to explore whether they are integrating social change activities into their work. The survey results, which are discussed in Part One of Catalysts for Change, demonstrate that the language and activities of civic engagement, constituent voice, and social change are familiar to service providers in California, even if they may not be universally agreed upon. The range of activities beyond services reveals a clear need for more support and direction for service providers that are interested in addressing the systemic causes of problems facing clients. The report offers recommendations that speak to the roles funders, nonprofit technical assistance providers, intermediaries, academics, and others can play in helping organizations integrate social change-oriented efforts into their existing direct service work.
To read Part Two: Case Studies of Catalysts for Change, click here.
---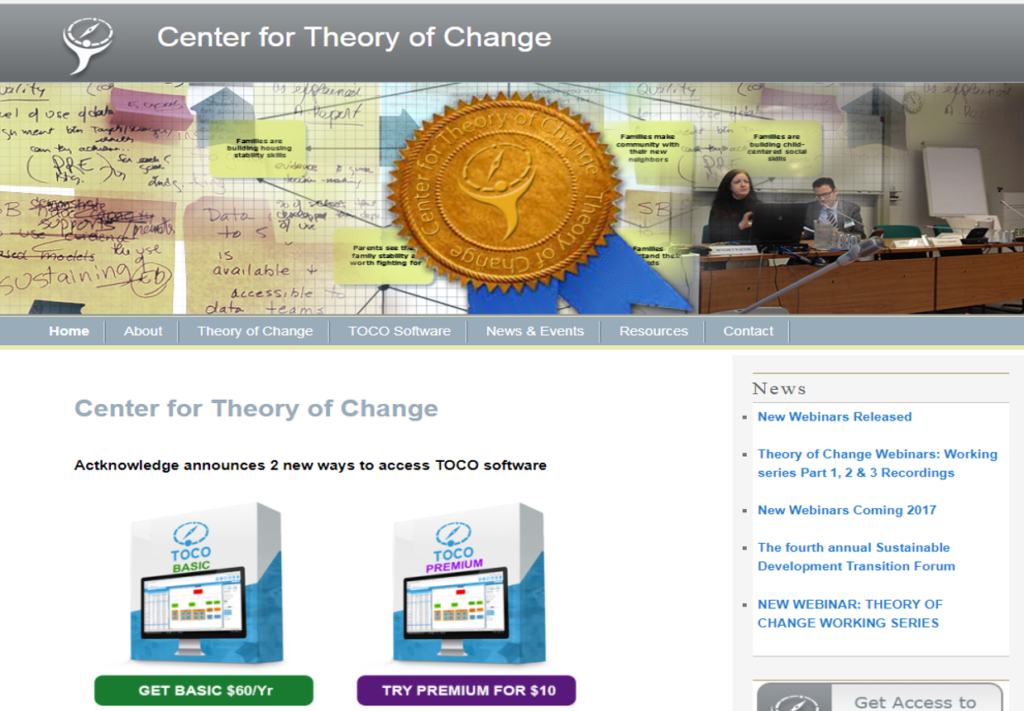 Theory of Change
Theory of Change is a method or technique that can assist communities to think about, plan and evaluate their work. It involves 'backwards mapping' from the goals or desired outcomes of the program to identify what is needed in the program design to accomplish these goals. This website offers in depth resources, guides, and examples for how to develop and apply a TOC.
---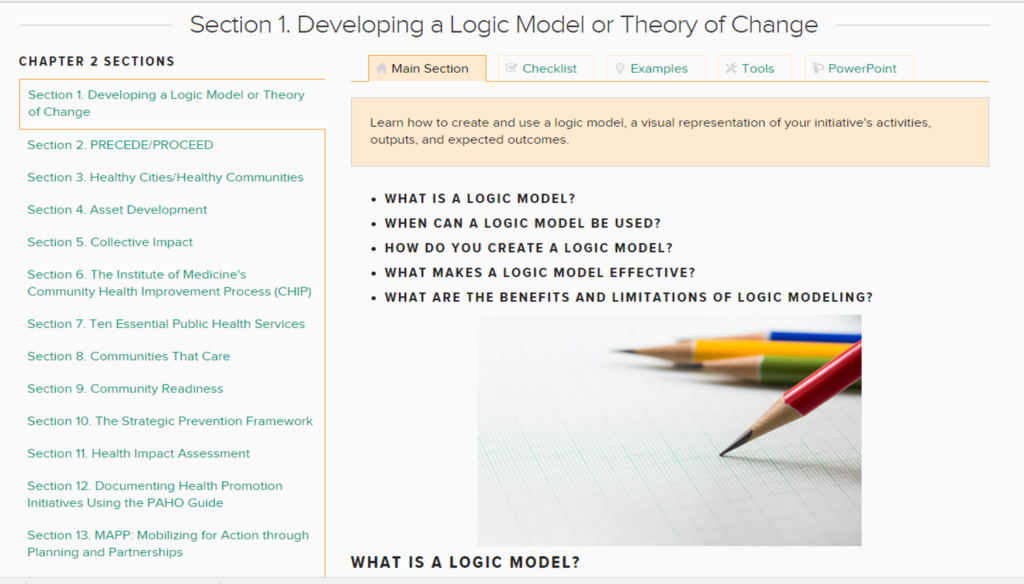 Developing a Logic Model or Theory of Change
This section of "Other Models for Promoting Community Health and Development," from the Community Tools Box, answers the following questions:
1) What is a logic model?
2) When can a logic model be used?
3) How do you create a logic model?
4) What makes a logic model effective?
5) What are the benefits and limitations of logic modeling?
---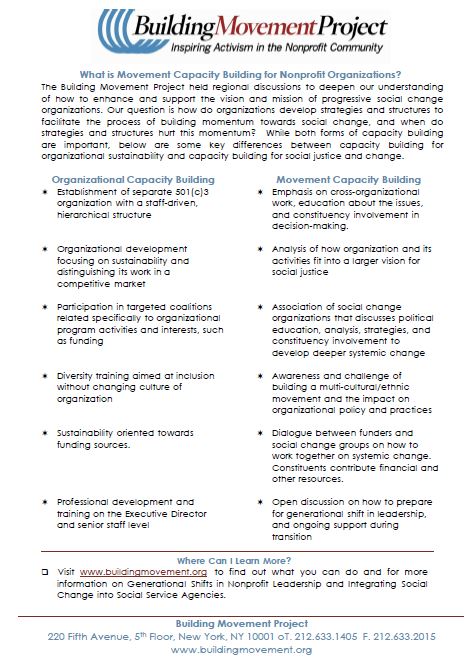 ---