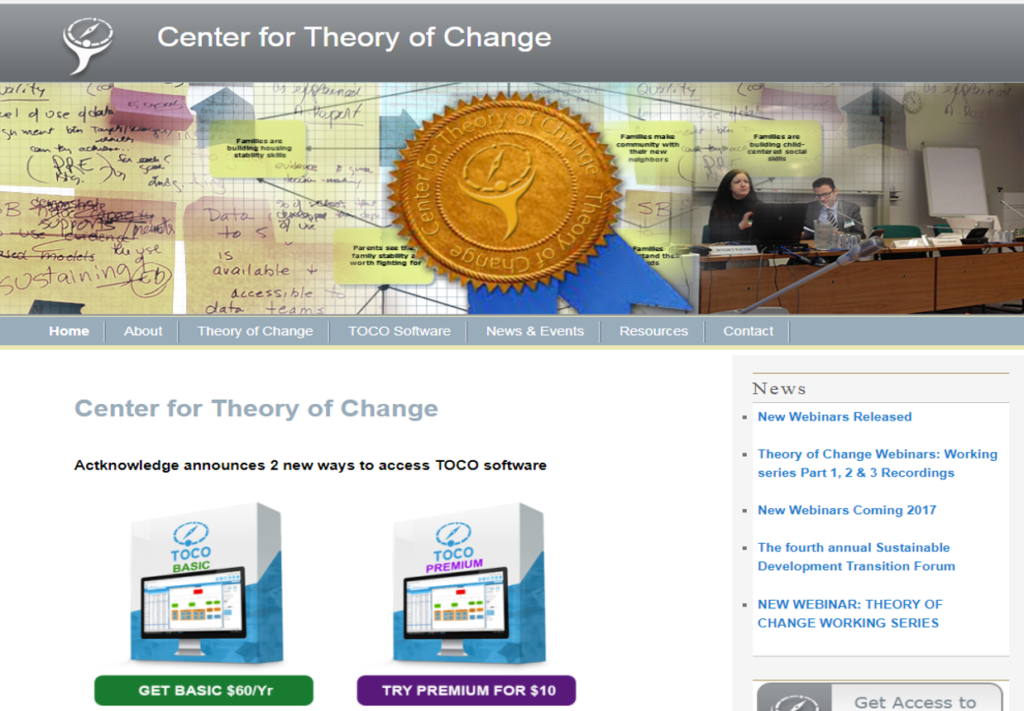 Theory of Change
Theory of Change is a method or technique that can assist communities to think about, plan and evaluate their work. It involves 'backwards mapping' from the goals or desired outcomes of the program to identify what is needed in the program design to accomplish these goals. This website offers in depth resources, guides, and examples for how to develop and apply a TOC.
---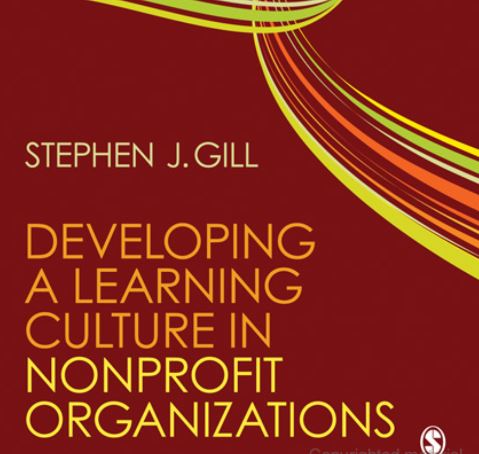 Developing a Learning Culture in Nonprofit Organizations
How can today's nonprofits demonstrate effective use of funds? How can they motivate employees and volunteers and combat burnout and high turnover? How can they ensure that they are performing in accordance with their mission and purpose?
Author Stephen J. Gill answers these questions and more in "Developing a Learning Culture in Nonprofit Organizations". Filled with practical tips and tools, the book shows students and managers of human services, arts, education, civic, and environmental agencies how to implement a learning culture with individuals, teams, the organization as a whole, and the larger community.
---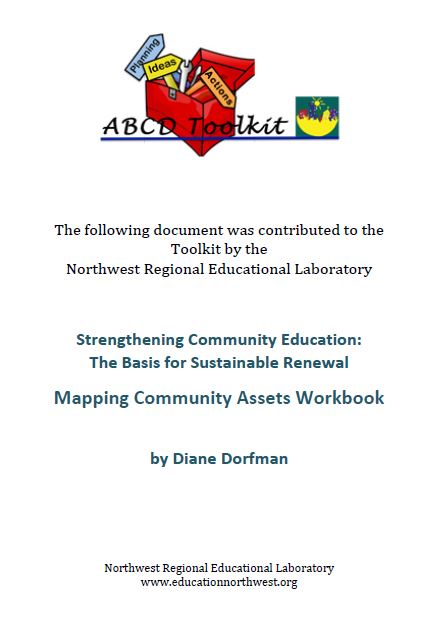 Community Asset Mapping Workbook
This resource, contributed to the ABDC Toolkit by Northwest Regional Educational Laboratory, is an exercise in community development. It begins by asking the reader to perform a self-assessment to determine personal assets. The text then explores ways to map one's community, to identify the needs, strengths, and powerful and positive people who make up the community. Once the assets are listed, a pool of resources, skills, and knowledge can be defined. Next, the assets of institutions, such as schools and the children they educate, may be listed. By learning how to ask what communities have to offer, a process of building, creating, and developing can be put into motion, and new ideas for community building can be gained.
---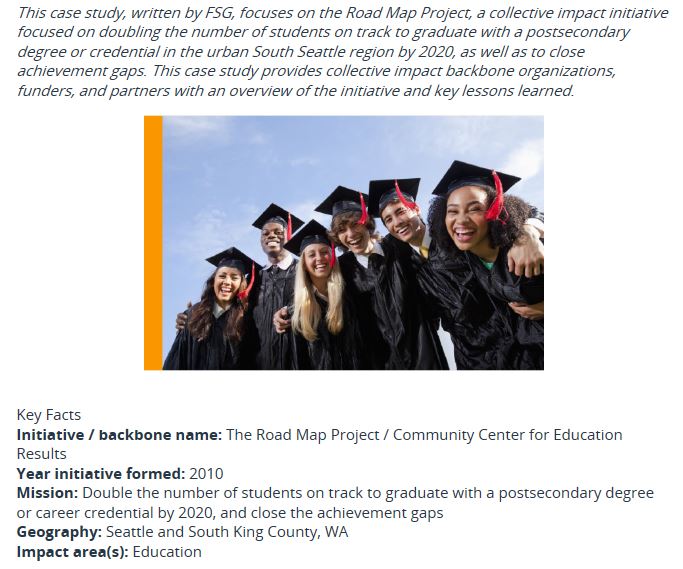 Case Study: Road Map Project
This case study, written by FSG, focuses on the Road Map Project, a collective impact initiative focused on doubling the number of students on track to graduate with a postsecondary degree or credential in the urban South Seattle region by 2020, as well as to close achievement gaps. This case study provides collective impact backbone organizations, funders, and partners with an overview of the initiative and key lessons learned.
---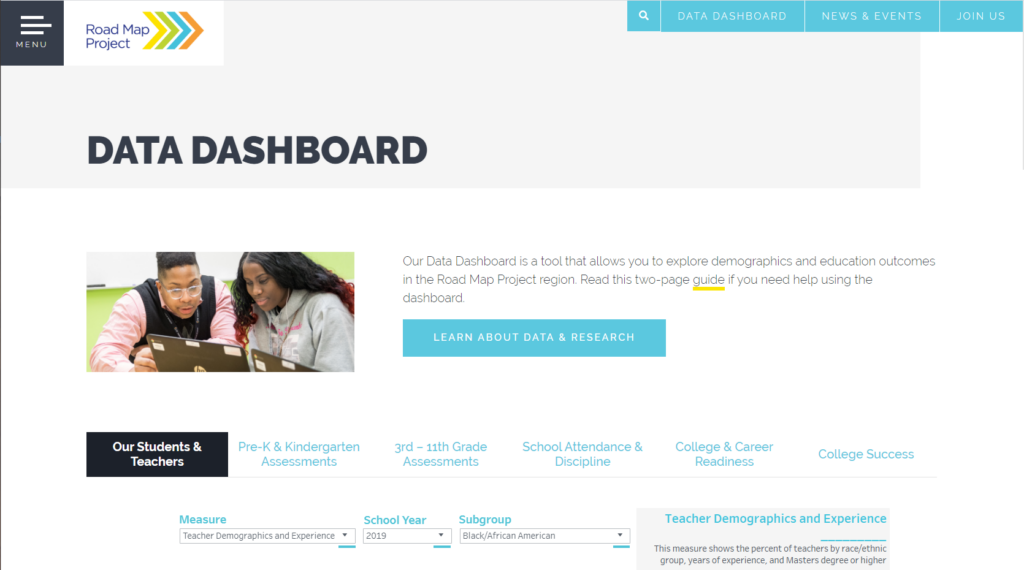 ---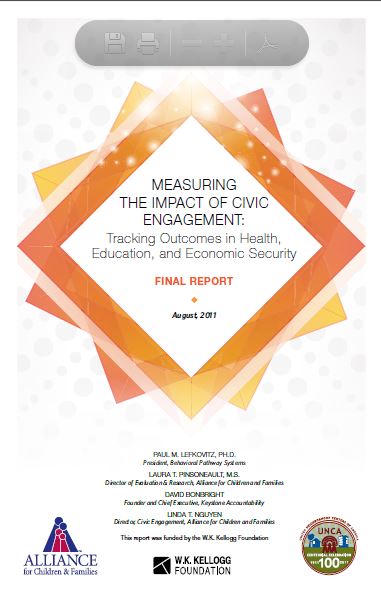 Measuring the Impact of Civic Engagement
This report provides an overview of a process to develop tools to measure the impact of civic engagement practices in human services. The Civic Engagement Measurements System (CEMS) is an inter-related set of tools that are believed to represent a promising new approach to the measurement of outcomes and impacts of civic engagement.
---