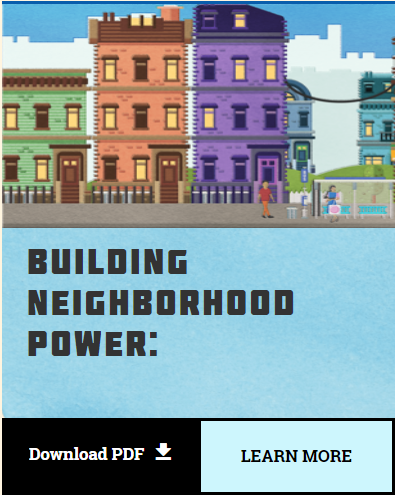 #OurNeighborhoods Organizing Toolkit
#OurNeighborhoods is a network of Asian American and Pacific Islander (AAPI) grassroots organizations committed to addressing the issue of gentrification through neighborhood organizing. A project of the National Coalition for Asian Pacific American Community Development (National CAPACD), #OurNeighborhoods builds power with low-income AAPI residents and youth who have been directly impacted by displacement. They created two toolkits, one for tenants and one for neighborhoods, as a resource for communities as they organize and build community power.
---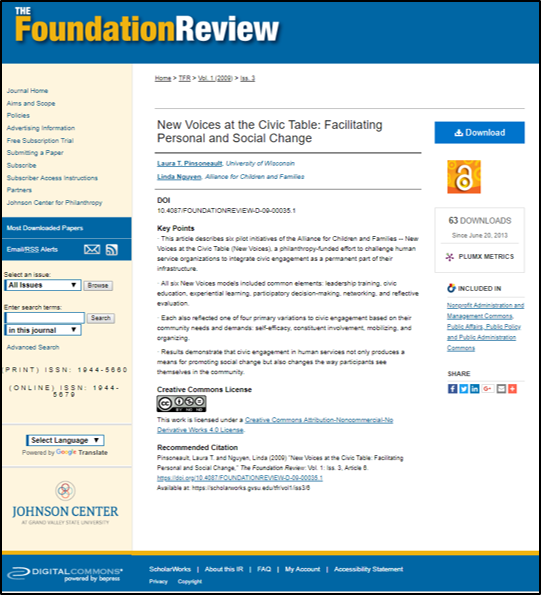 New Voices at the Civic Table: Facilitating Personal and Social Change
This article describes six pilot initiatives of the Alliance for Children and Families — New Voices at the Civic Table (New Voices), a philanthropy-funded effort to challenge human service organizations to integrate civic engagement as a permanent part of their infrastructure. All six New Voices models included common elements: leadership training, civic education, experiential learning, participatory decision-making, networking, and reflective evaluation. Each also reflected one of four primary variations to civic engagement based on their community needs and demands: self-efficacy, constituent involvement, mobilizing, and organizing. Results demonstrate that civic engagement in human services not only produces a means for promoting social change but also changes the way participants see themselves in the community.
---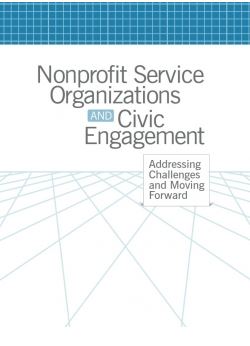 ---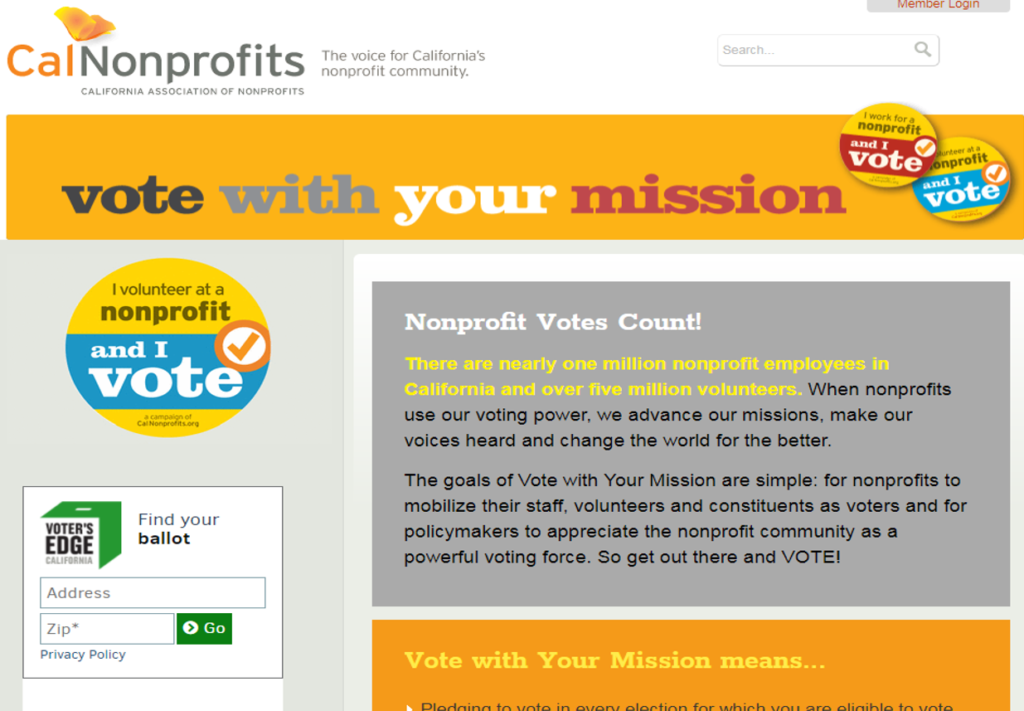 ---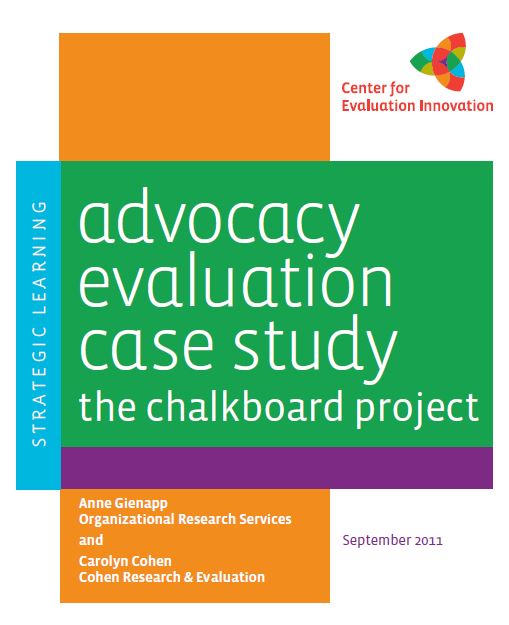 ---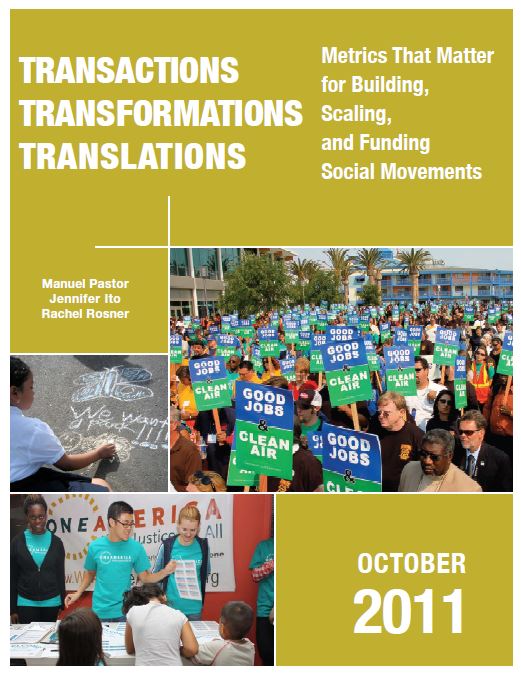 Transactions, Transformations, Translations
"Transactions, Transformations, Translations: Metrics That 
Matter for Building, Scaling, and Funding Social Movements" is a way of looking at organizational growth and the alliance building that brings groups together. This evaluation approach can capture the importance of narrative and numbers, of politics and policies, of transformation as well as transaction.
---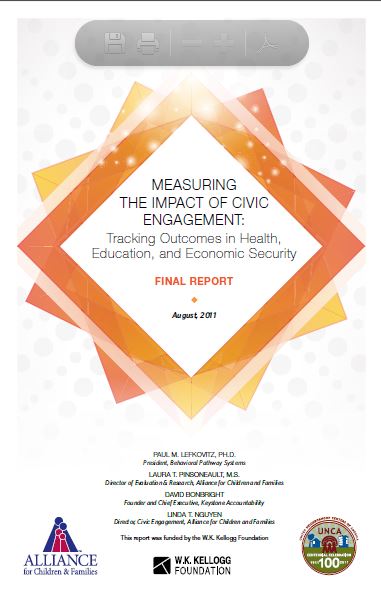 Measuring the Impact of Civic Engagement
This report provides an overview of a process to develop tools to measure the impact of civic engagement practices in human services. The Civic Engagement Measurements System (CEMS) is an inter-related set of tools that are believed to represent a promising new approach to the measurement of outcomes and impacts of civic engagement.
---