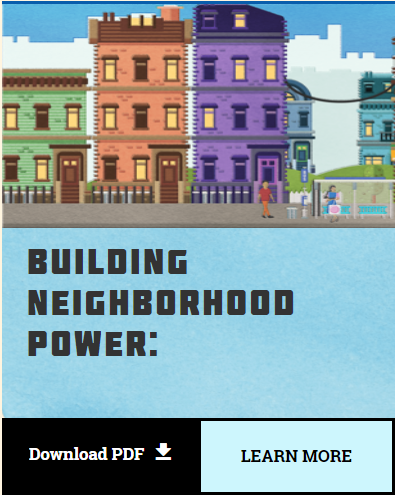 #OurNeighborhoods Organizing Toolkit
#OurNeighborhoods is a network of Asian American and Pacific Islander (AAPI) grassroots organizations committed to addressing the issue of gentrification through neighborhood organizing. A project of the National Coalition for Asian Pacific American Community Development (National CAPACD), #OurNeighborhoods builds power with low-income AAPI residents and youth who have been directly impacted by displacement. They created two toolkits, one for tenants and one for neighborhoods, as a resource for communities as they organize and build community power.
---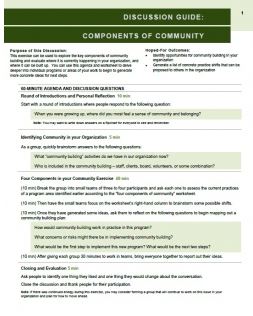 Four Components of Community
This discussion guide can be used to explore the key components of community building and evaluate where it is currently happening in your organization, and where it can be built up. You can use this agenda and worksheet to delve deeper into individual programs or areas of your work to begin to generate more concrete ideas for next steps.
---
Better Together
This website is the portal to "Better Together", the 2000 report that identified America's civic apathy and ways to revitalize it. There are links to the book, "Bowling Alone", which describes how isolated members of our society have become, as well as a social capital primer, research and measurement tools.
---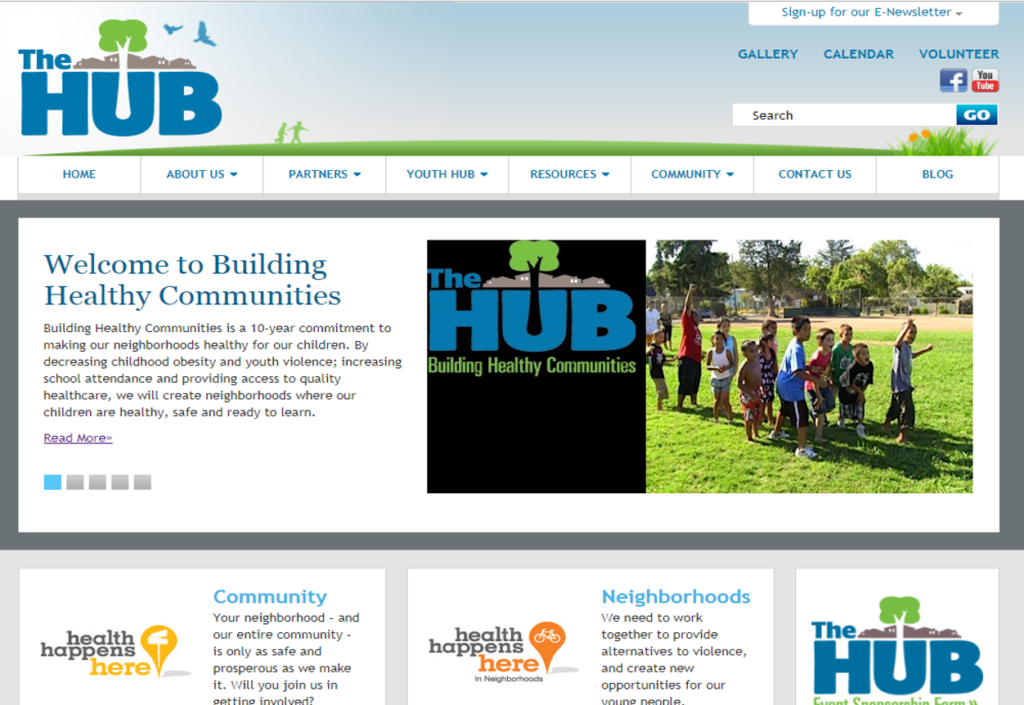 The Hub- Sacramento Building Healthy Communities (BHC)
The Hub Sacramento Building Healthy Communities (BHC) is a media portal for the California Endowment's Building Healthy Communities Initiative in South Sacramento. A key part of the Hub's role is to support the empowerment and engagement of individuals who participate, build relationships, and help to create a big picture for improving communities.
---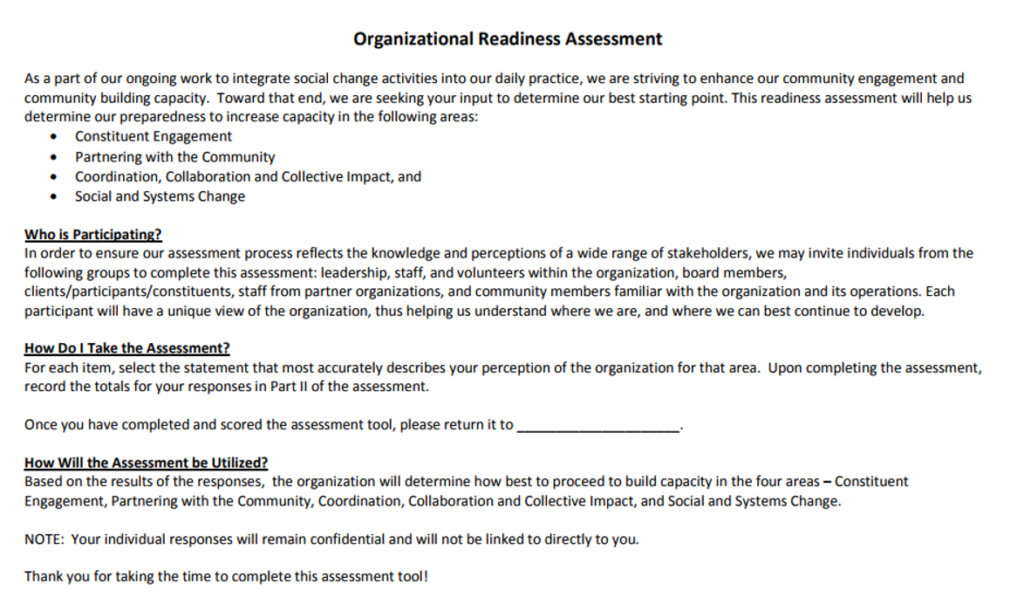 Organizational Readiness Assessment
The Organizational Readiness Assessment is designed as a tool to help organizations explore the status of their vision and mission, their relationship to staff, partners and constituents, and their leadership approach as part of an organizational culture conducive to social change efforts.
---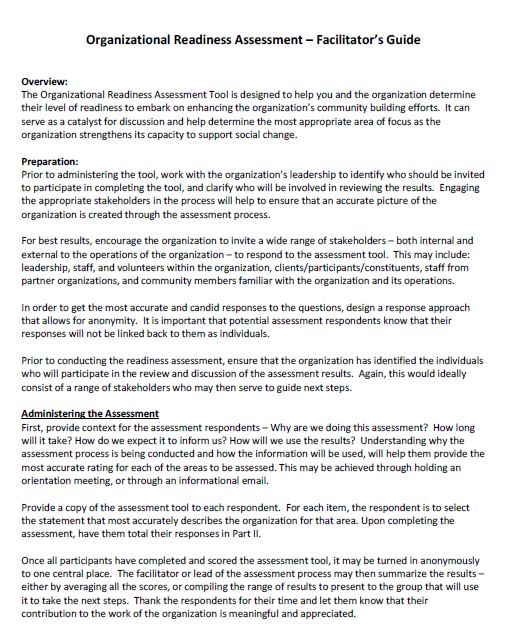 ---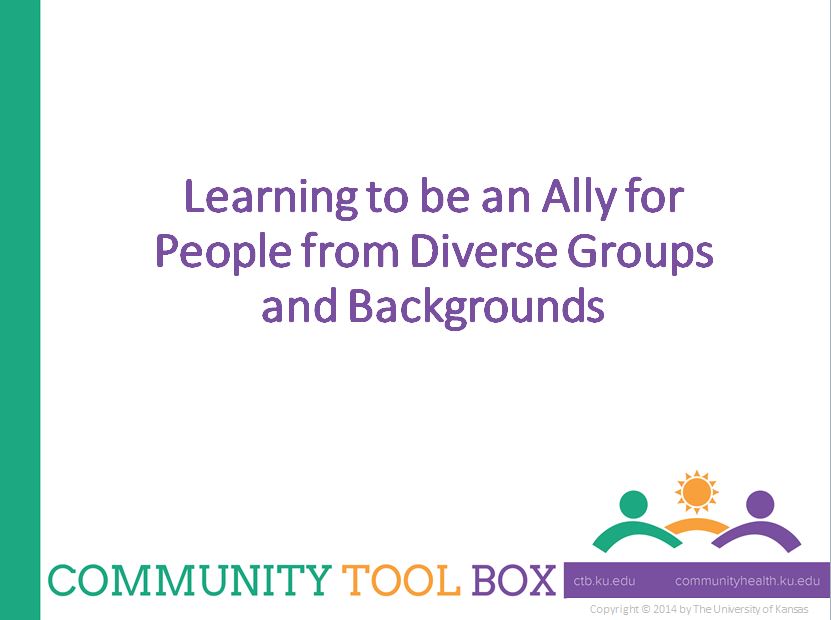 ---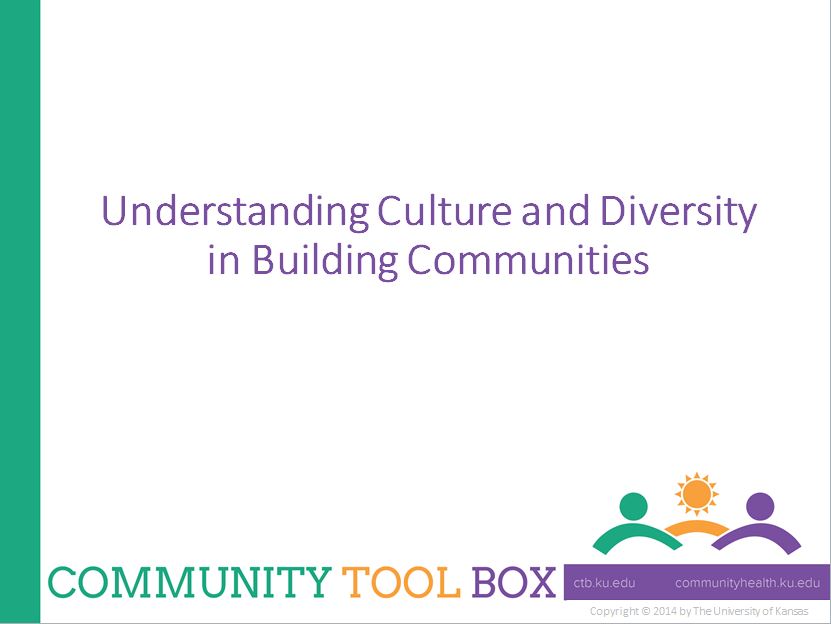 ---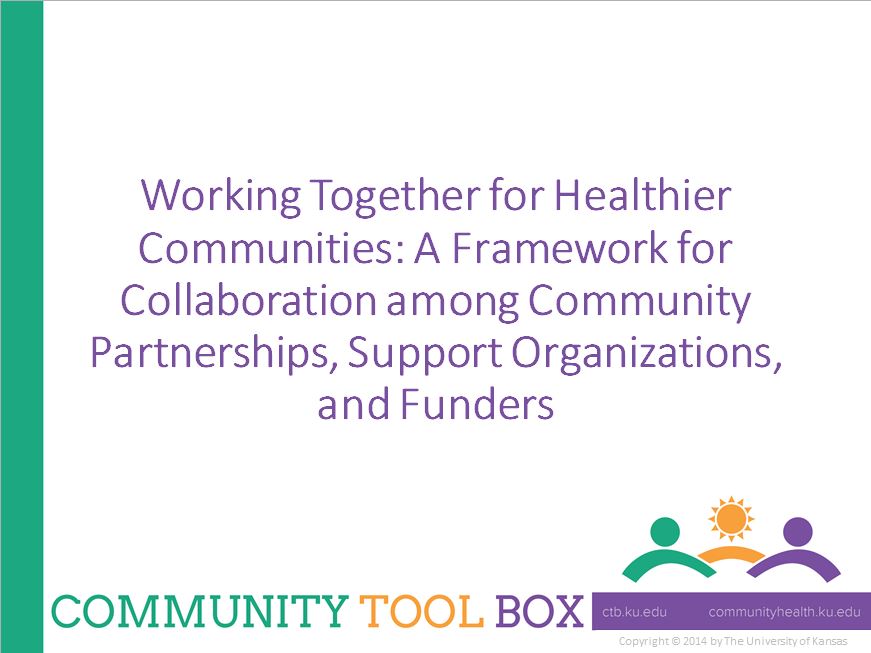 ---