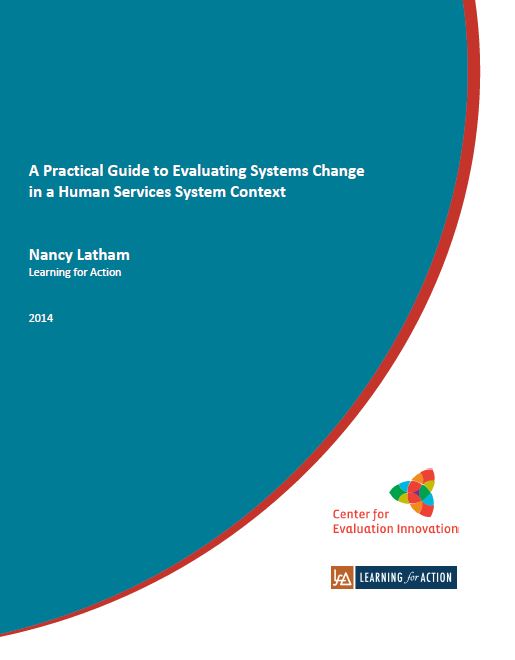 ---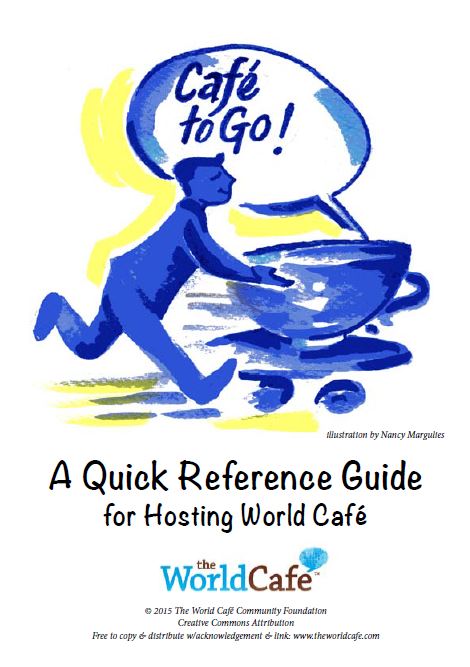 Café to Go: A Quick Reference Guide for Hosting World Café
The World Café has been asking important questions and sparking conversations for many years all over the world. These guidelines provide the tools needed to hold a Café conversation that can be used in many different settings and with a variety of stakeholders.
---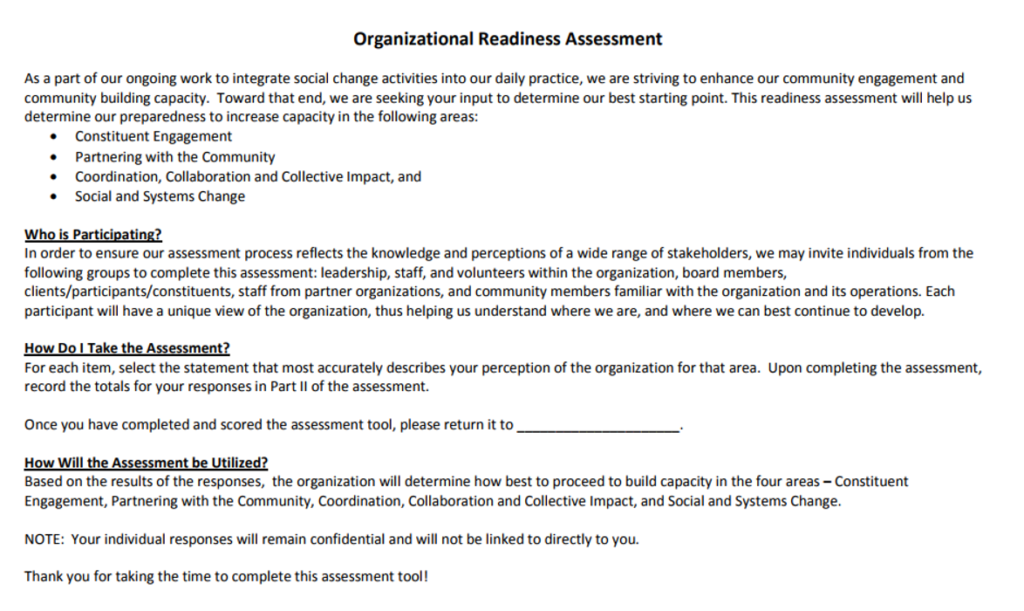 Organizational Readiness Assessment
The Organizational Readiness Assessment is designed as a tool to help organizations explore the status of their vision and mission, their relationship to staff, partners and constituents, and their leadership approach as part of an organizational culture conducive to social change efforts.
---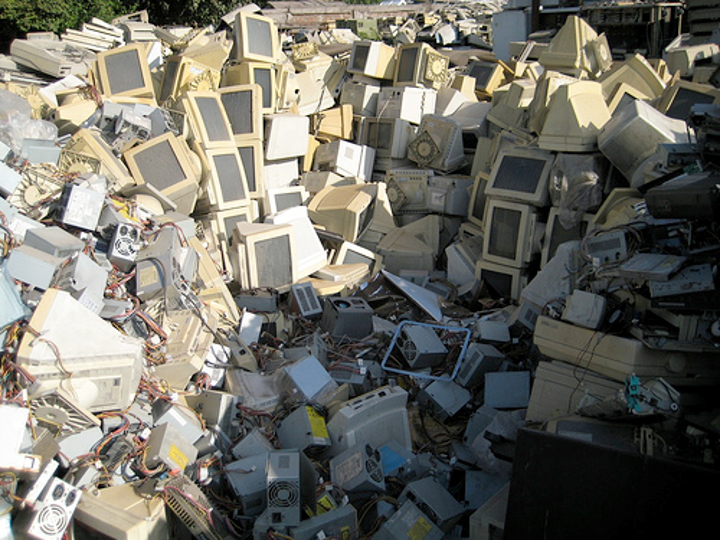 What Does Social Change Look Like?
This creative exercise uses a series of images as prompts for a conversation about what group members associate with the term "social change". (Adapted from the Visual Explorer® exercise developed by the Organizational Culture and Practice of the Board: Creating Access and Success for All.)
---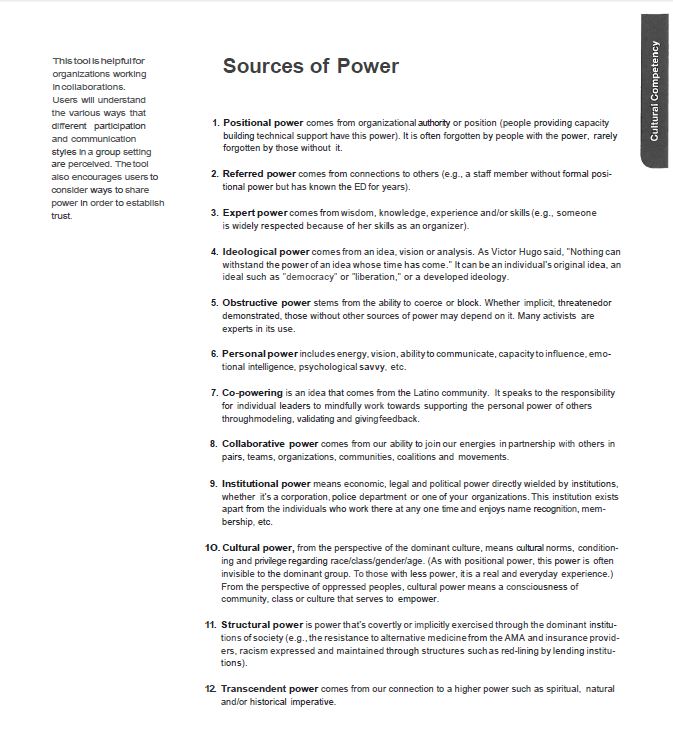 Sources of Power
This handout can be used with organizations working in partnerships. It is helpful to understand the different ways that participation and communication styles can be perceived in groups and encourages users to consider how to share power in order to establish trust.
---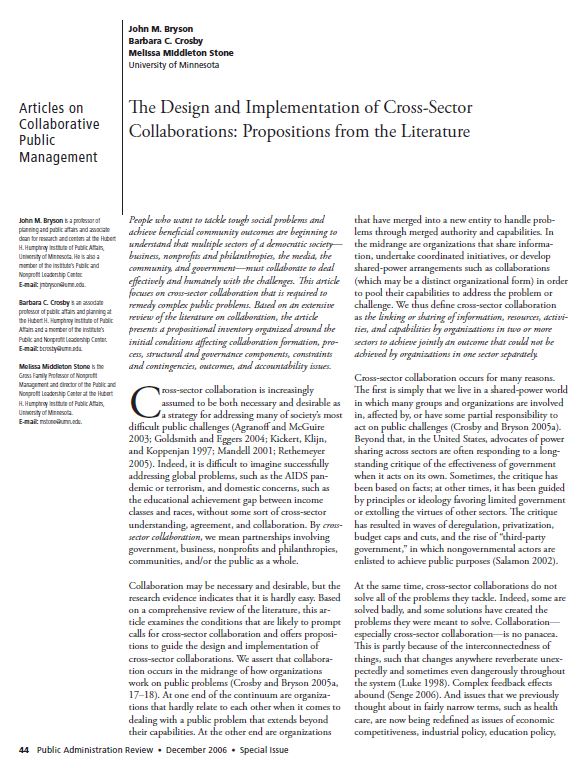 The Design and Implementation of Cross-Sector Collaboration
Based on an extensive review of the literature on collaboration, this article presents a propositional inventory organized around the initial conditions affecting collaboration formation, process, structural and governance components, constraints and contingencies, outcomes, and accountability issues.
---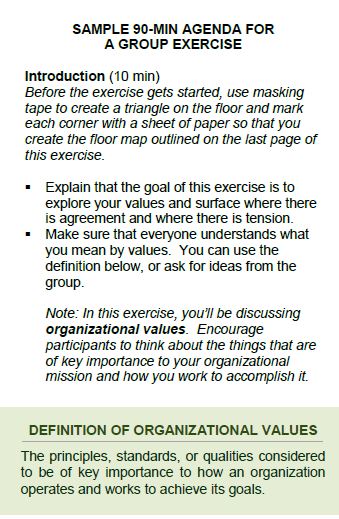 Sharing Values
This exercise is designed for working with partners to explore where values are aligned and where there might be differences. There is a discussion guide that focuses on both the alignment and possibilities where values differ.
---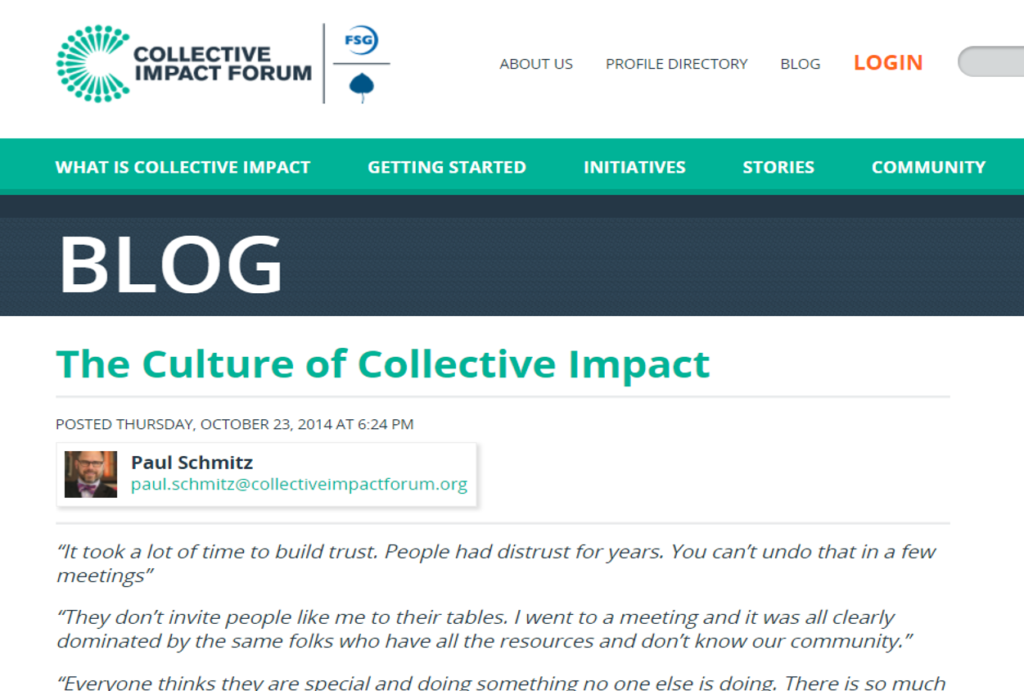 ---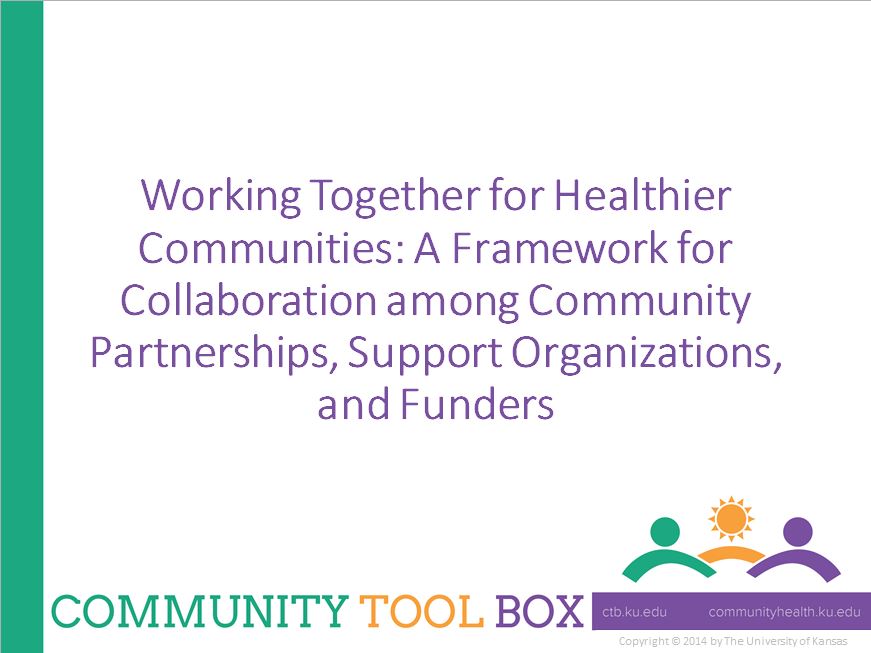 ---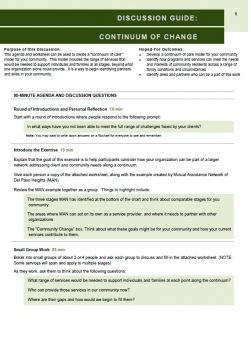 The Continuum of Collaboration
The Continuum of Collaboration is a chart that illustrates the spectrum of informal or time-limited collaboration to longer-term strategic alliances. This can help your alliance to come to an understanding. It can be used in an activity to further the understanding of the different types of organizing and when each is most effective.
---