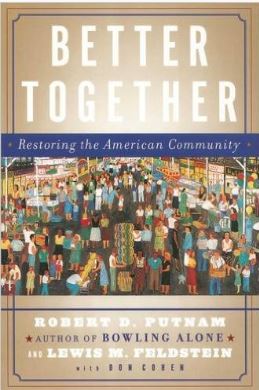 Better Together
This website is the portal to "Better Together", the 2000 report that identified America's civic apathy and ways to revitalize it. There are links to the book, "Bowling Alone", which describes how isolated members of our society have become, as well as a social capital primer, research and measurement tools.
---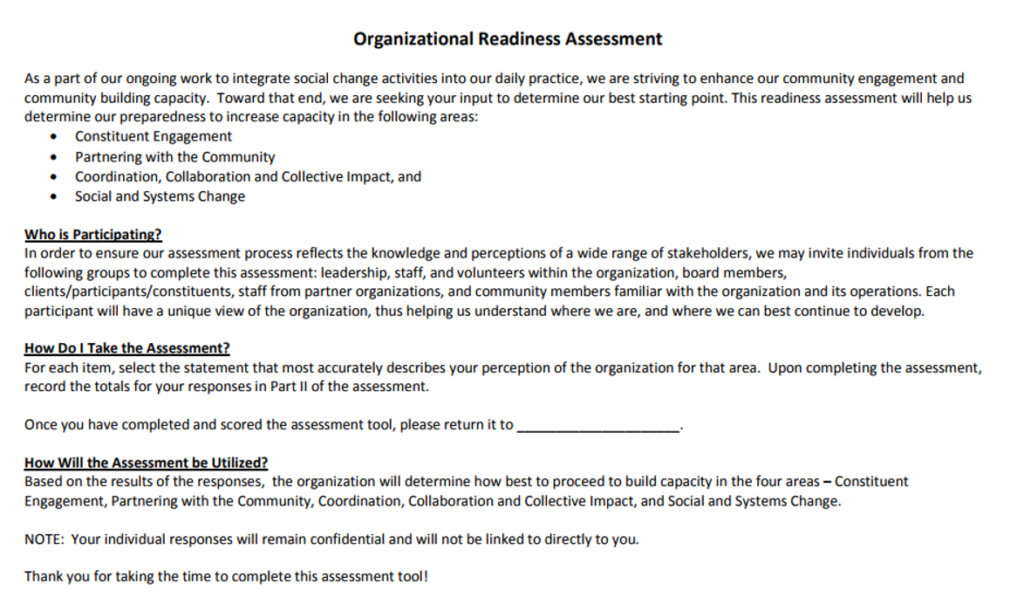 Organizational Readiness Assessment
The Organizational Readiness Assessment is designed as a tool to help organizations explore the status of their vision and mission, their relationship to staff, partners and constituents, and their leadership approach as part of an organizational culture conducive to social change efforts.
---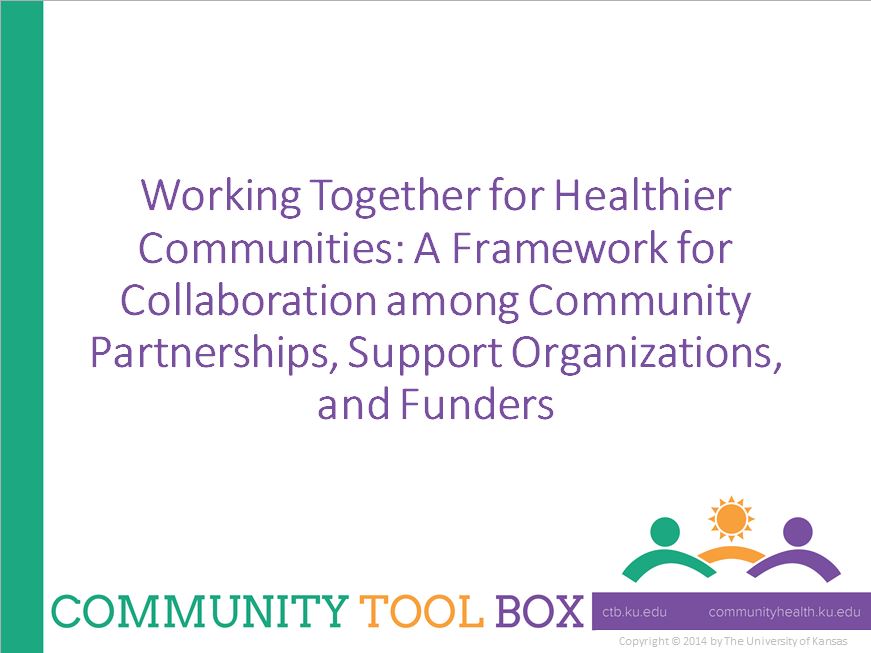 ---