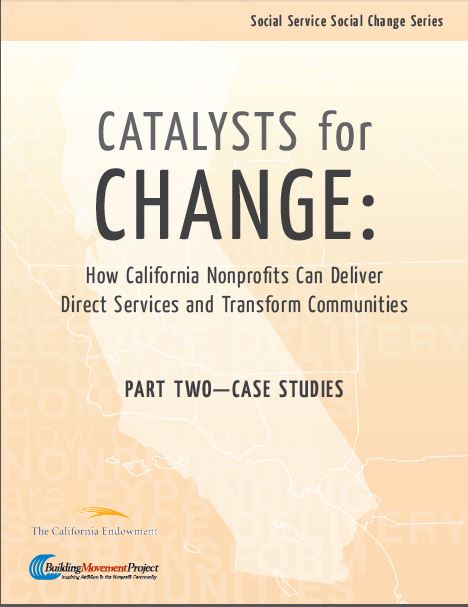 The Five Themes for Integrating Social Change into Direct Service Work
In 2009, the California Endowment and the Building Movement Project surveyed more than 450 California nonprofit service providers about their methods used to integrate social change activities into their work. Five main themes emerged from the survey results, as well as several case studies. These themes offer insights into what service providers can focus on in order to increase their capacity to engage in social change activities.
---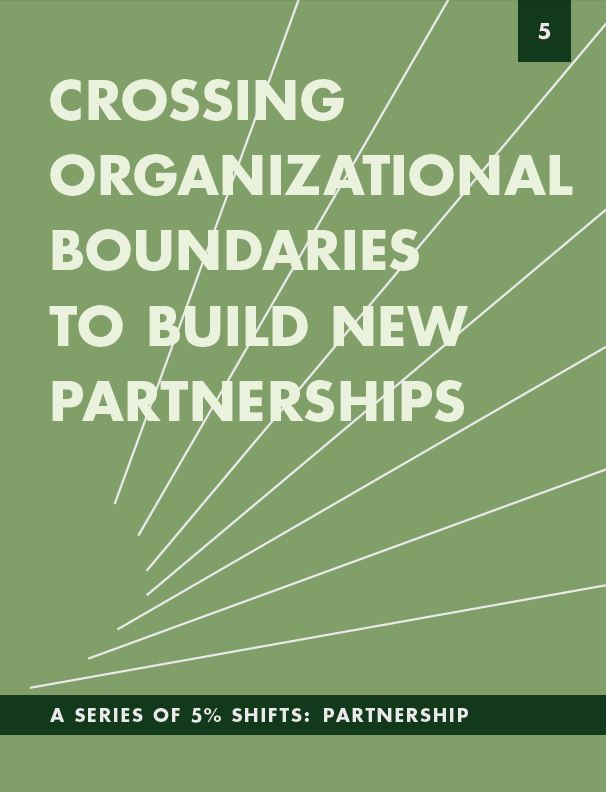 Crossing Organizational Boundaries to Build New Partnerships
Breaking down the silos between service providers, and the barriers between providers, advocates, and organizers is critical to knitting together and protecting a strong social safety net that helps build community. Furthermore, fostering collaboration between organizations (and often even within organizations) can help better identify community level issues that a strong ecosystem of organizations can address together. This report explores partnerships initiated in cities that are facing similar social and economic struggles.
---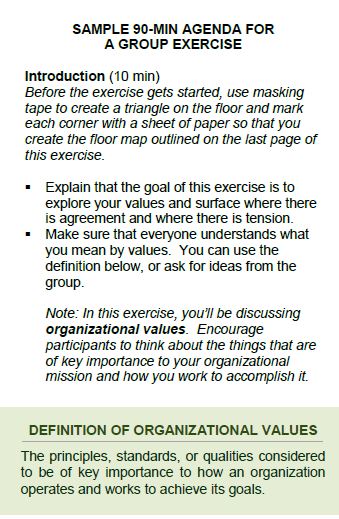 Sharing Values
This exercise is designed for working with partners to explore where values are aligned and where there might be differences. There is a discussion guide that focuses on both the alignment and possibilities where values differ.
---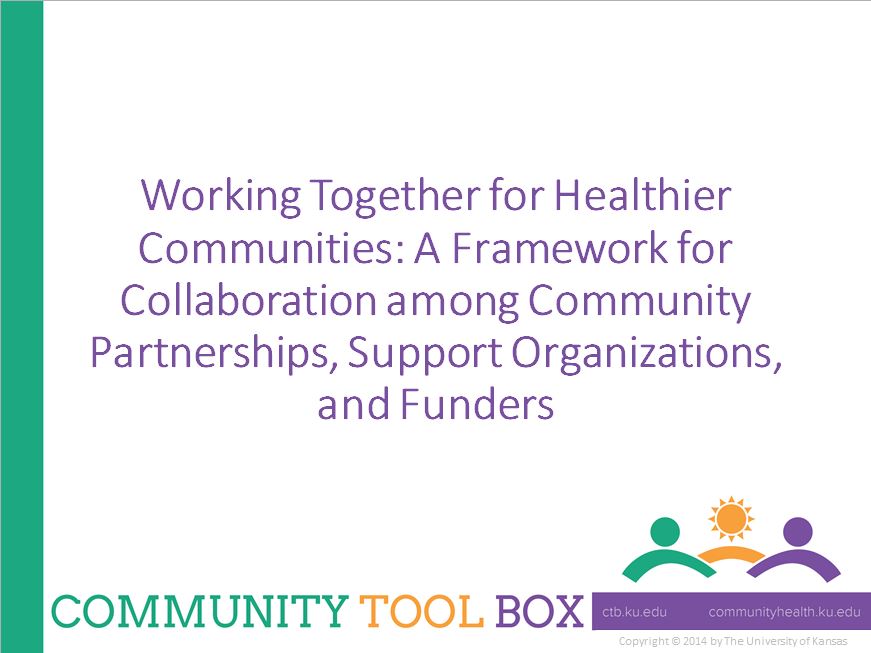 ---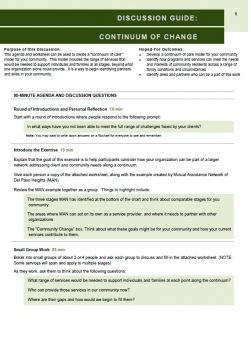 The Continuum of Collaboration
The Continuum of Collaboration is a chart that illustrates the spectrum of informal or time-limited collaboration to longer-term strategic alliances. This can help your alliance to come to an understanding. It can be used in an activity to further the understanding of the different types of organizing and when each is most effective.
---