Root Cause Analysis
This exercise helps service providers and other stakeholders develop a shared understanding of the root causes facing your community. It can also help connect the work of your agency to individual and community problems, in addition to systemic issues.
---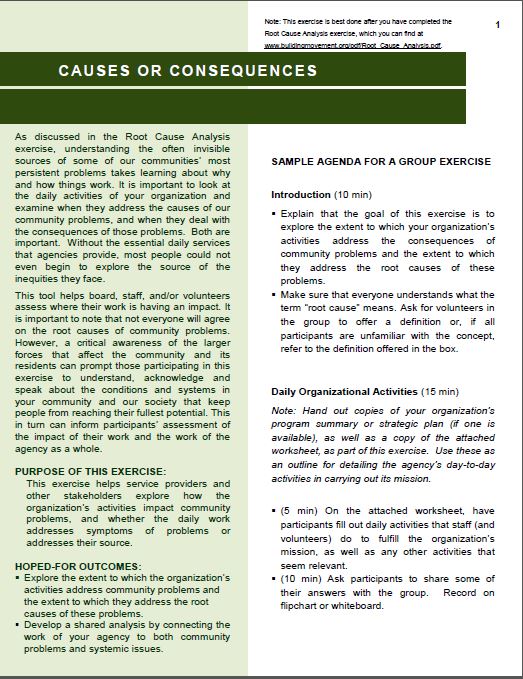 Causes or Consequences
These two activities are used to conduct a root cause analysis and to explore the causes and consequences of issues that staff and constituents deal with on a daily basis. The root cause analysis includes a handout for the discussion about "why" conditions exist. The causes and consequences handout helps organizations explore the focus of the impact of their work. Are they addressing the (root) causes of conditions or the consequences, which doesn't lead to changing conditions and often creates the "revolving door" of service provision.
---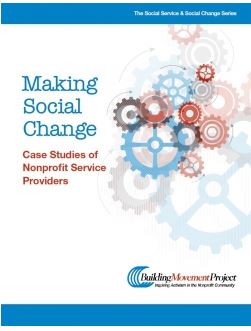 Making Social Change: Case Studies of Nonprofit Service Providers
Building Movement Project developed this set of case studies as a response to numerous requests from groups looking for real-life examples of the often-challenging process of incorporating social change models into social service work. These case studies, geared toward practitioners, board members, and funders interested in this work, are designed to complement one of our other landmark Building Movement publications: Social Service and Social Change: A Process Guide (2006).  The five case studies in this publication offer examples of organizations that are integrating social change activities into their work.
---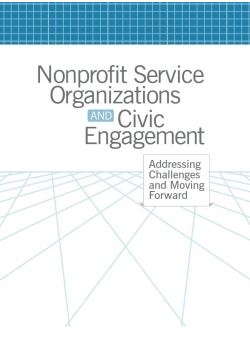 ---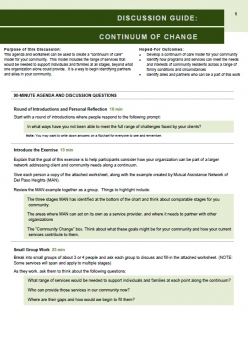 The Continuum of Collaboration
The Continuum of Collaboration is a chart that illustrates the spectrum of informal or time-limited collaboration to longer-term strategic alliances. This can help your alliance to come to an understanding. It can be used in an activity to further the understanding of the different types of organizing and when each is most effective.
---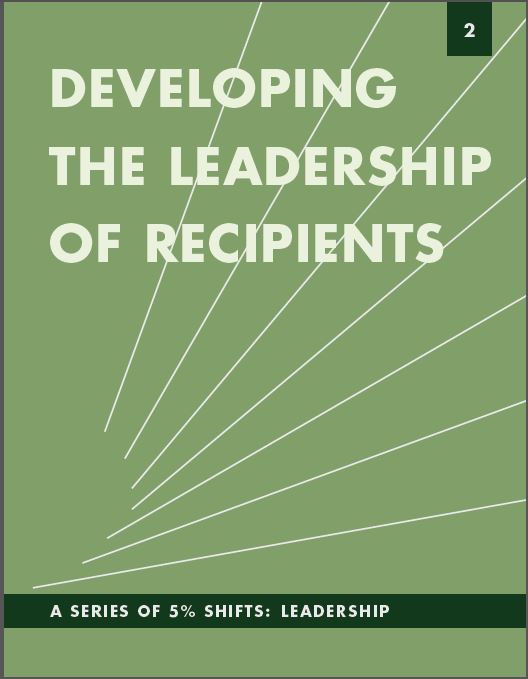 ---