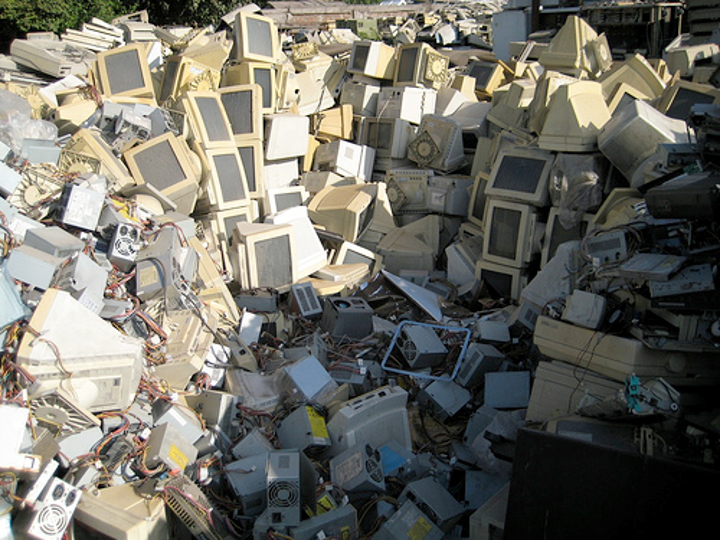 What Does Social Change Look Like?
This creative exercise uses a series of images as prompts for a conversation about what group members associate with the term "social change". (Adapted from the Visual Explorer® exercise developed by the Organizational Culture and Practice of the Board: Creating Access and Success for All.)
---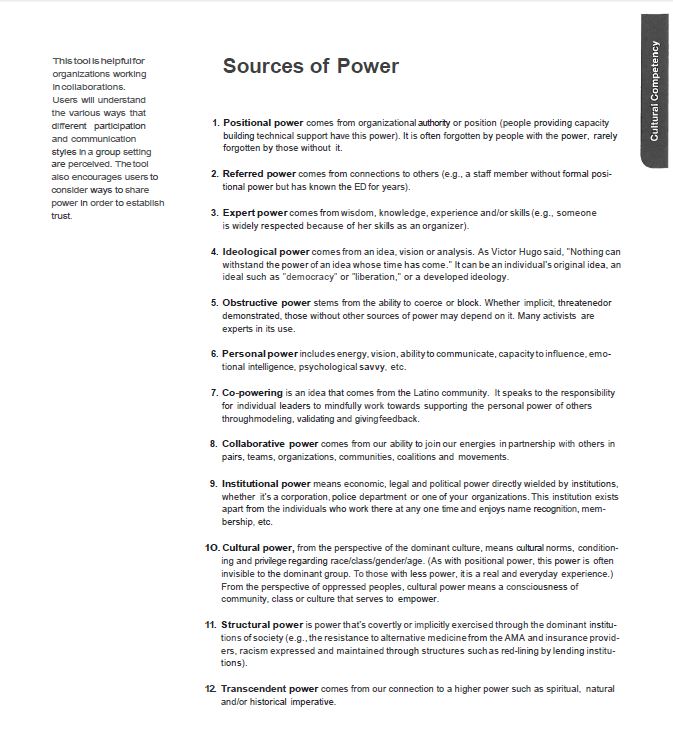 Sources of Power
This handout can be used with organizations working in partnerships. It is helpful to understand the different ways that participation and communication styles can be perceived in groups and encourages users to consider how to share power in order to establish trust.
---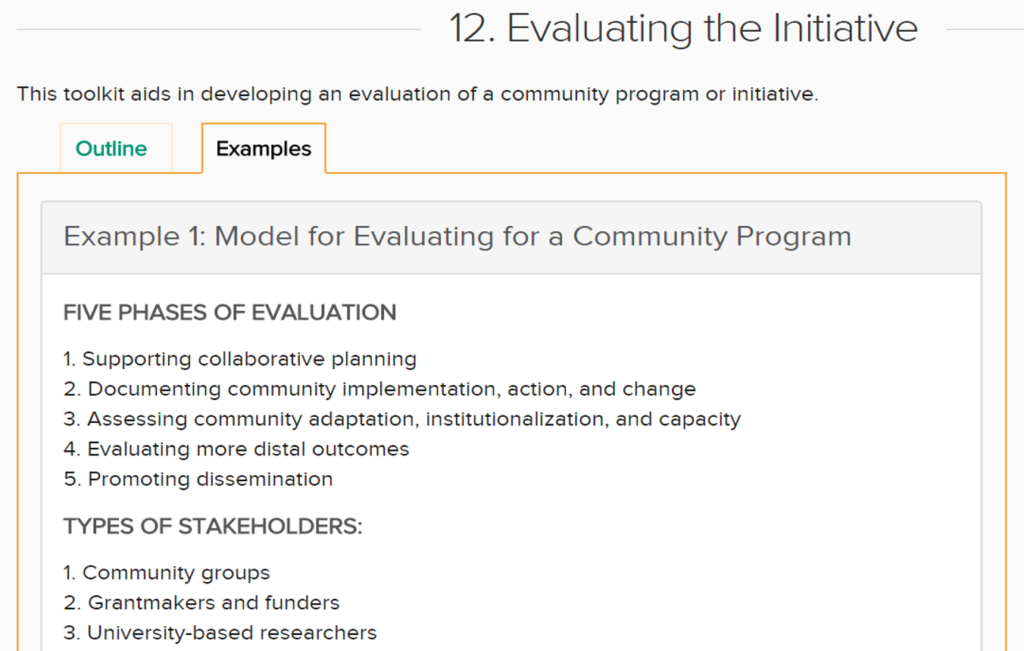 Model for Evaluating a Community Program
This example is a model for evaluating a community program or initiative. It walks through phases of evaluation, types of stakeholders, and steps to developing an evaluation plan.
---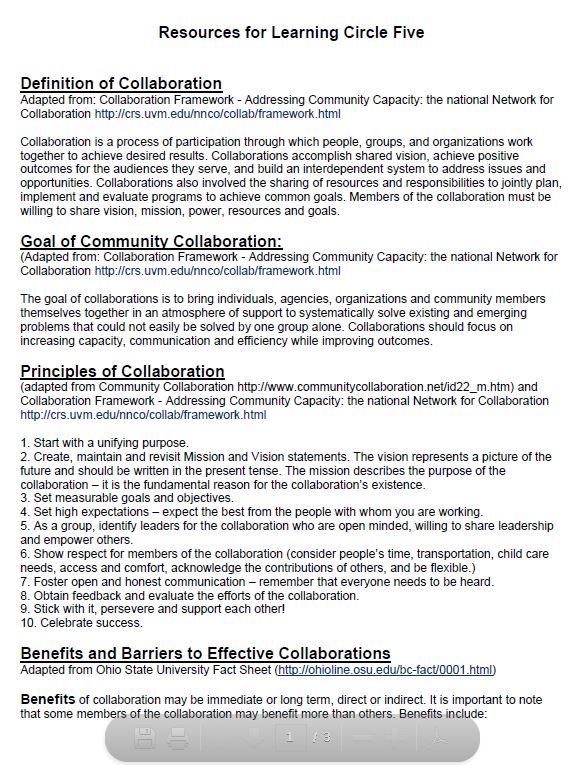 ---