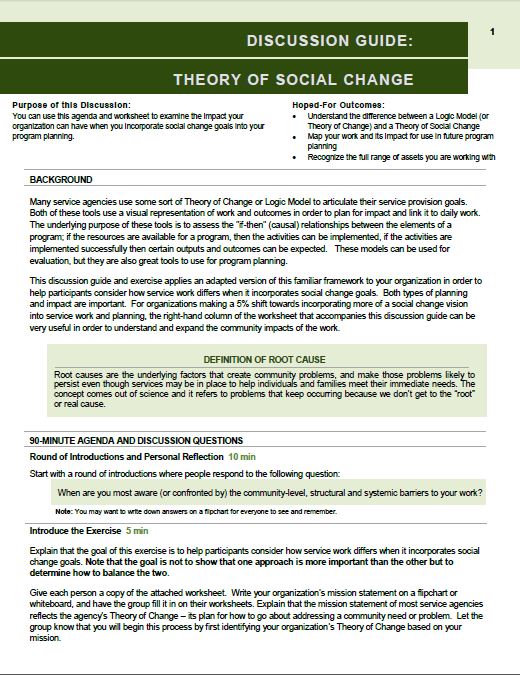 Theory of Social Change
This discussion guide and exercise applies an adapted version of this familiar framework to your organization in order to help participants consider how service work differs when it incorporates social change goals. Both types of planning and impact are important.
---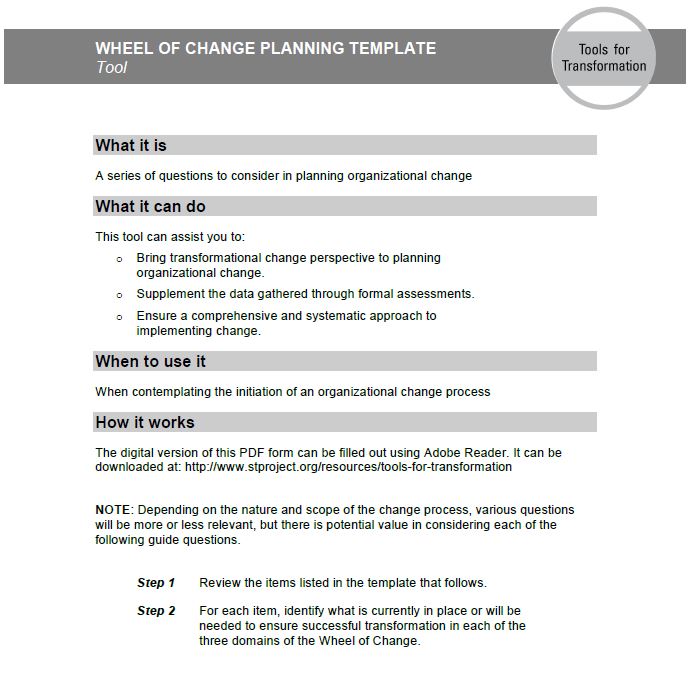 Wheel of Change
Wheel of Change Planning Template is a planning tool to explore what is currently in place or will be needed to embark on a social change effort.
---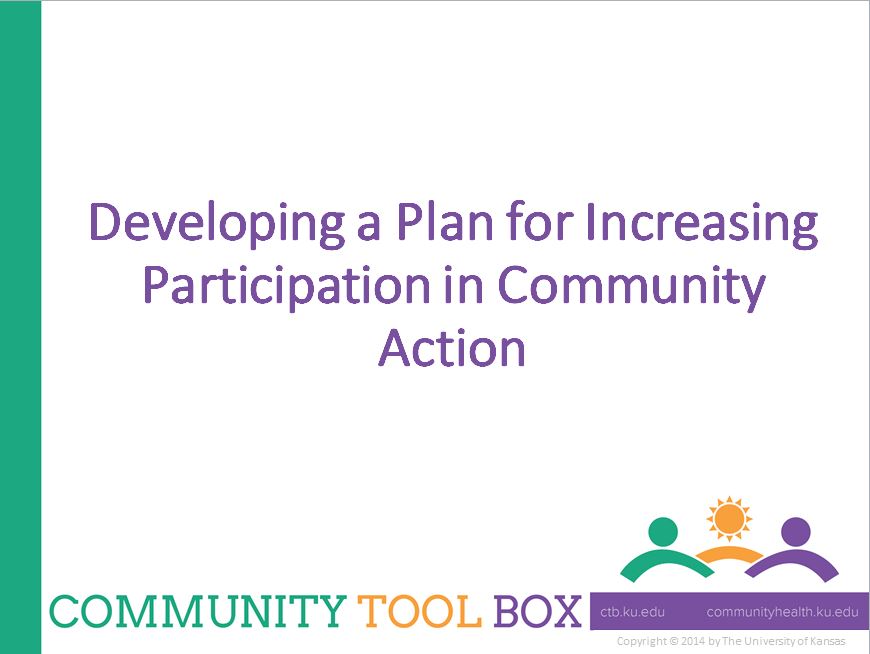 Developing a Plan to Encourage Participation
This resource provides a comprehensive list of questions to ask when developing a plan to become more inclusive of community members. It offers a checklist of action, examples to study and a PowerPoint presentation that summarizes the key points in the section and could be used as a foundation to customize for the organization.
---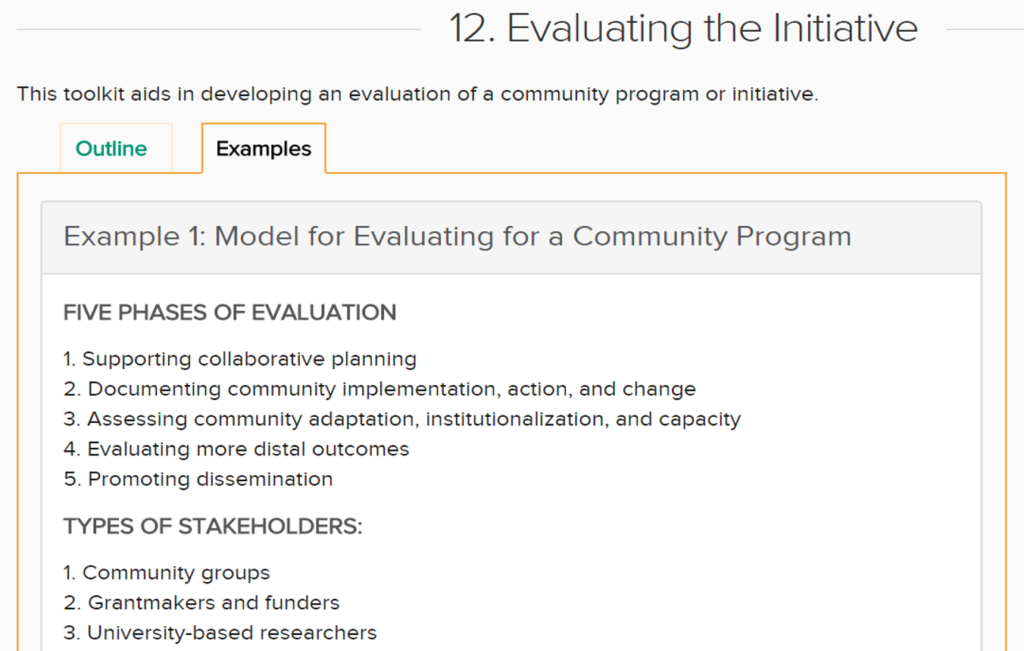 Model for Evaluating a Community Program
This example is a model for evaluating a community program or initiative. It walks through phases of evaluation, types of stakeholders, and steps to developing an evaluation plan.
---