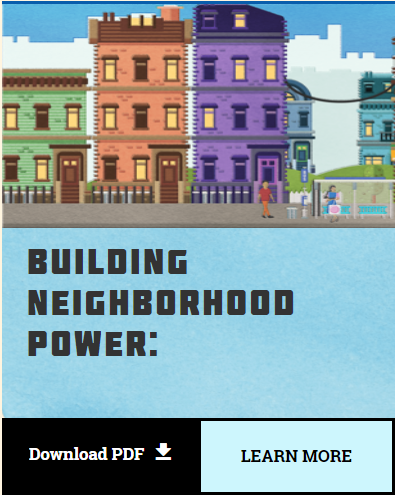 Tools to Engage Webinar Series Part 8: #OurNeighborhoods Anti-Displacement Toolkit
This is the eighth webinar in the Tools 2 Engage series and features Quinn Rhi of National CAPACD and Manisha Lance and Karimah Dillard of Raksha, Inc. Quinn presented the new #OurNeighborhoods Anti-Displacement toolkit, developed by National CAPACD to address gentrification and displacement, and walked us through the toolkit website. Then, Karimah and Manisha introduced us to Raksha, Inc., a Georgia-based nonprofit organization servicing the South Asian community. They discussed the intersections of housing, safety, affordability, and accessibility, and how these issues often result in gentrification and displacement. Raksha, Inc., though not defined by a framework of tenant or neighborhood organizing, is still an organization that makes use of the #OurNeighbhorhoods toolkit as a way to educate communities. At the end of the webinar, the guest speakers discussed the challenges they anticipate on the road ahead, particularly in regard to building leadership in their client populations and finding ways to engage folks who have limited time and capacity.
In case you missed the webinar, we've made it easy to watch a recording and download the slides.
Additional resources, organizations, and tools related to the webinar include:
---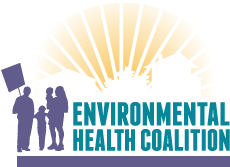 SALTA Leadership Training
SALTA (Salud Ambiental Lideres Tomando Accion – Environmental Health, Leaders Taking Action) is a web-based, interactive leadership development curriculum that provides community leaders with skill-building training in community organizing, policy advocacy, building power, community health, environmental justice and effective communication.
SALTA is a key component to ensuring that EHC achieves our core mission. More than education, SALTA is integrated with EHC's organizing and advocacy efforts to achieve environmental and social justice.
SALTA programs represent the organic educational efforts of the different campaigns, teams, leaders, and staff that make up EHC and were designed specifically for our leaders based on our local efforts. We began SALTA trainings in 1996, and now more than 2,000 individuals have been trained.
Developed and field tested by EHC staff and leaders during the past 15 years, SALTA uses a popular education approach that makes the training inclusive and accessible to all participants. Trainings are based on the knowledge, skills and real-world experiences of EHC staff, leaders and training participants.
Popular education, which has varying interpretations, is best defined by the practice where participants share their own understanding and feelings about a specific topic or issue and that understanding and feelings are considered valid. The idea of popular education (often described as "education for critical consciousness") as a teaching methodology came from a Brazilian educator and writer named Paulo Freire, who was writing in the context of literacy education for poor and politically disempowered people in his country. It's different from formal education (in schools, for example) and informal education (learning by living) in that it is a process which aims to empower people who feel marginalized socially and politically to take control of their own learning and to effect social change.
The SALTA sessions improve participants' sense of belonging to a community as participants and stakeholders of their societies. They begin to see themselves as empowered members who can make change.
---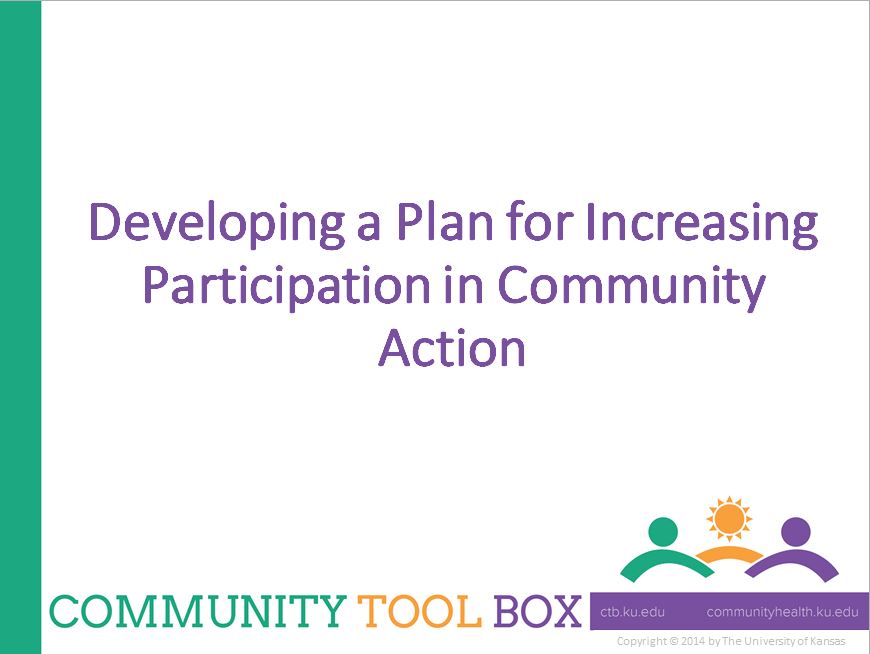 Developing a Plan to Encourage Participation
This resource provides a comprehensive list of questions to ask when developing a plan to become more inclusive of community members. It offers a checklist of action, examples to study and a PowerPoint presentation that summarizes the key points in the section and could be used as a foundation to customize for the organization.
---