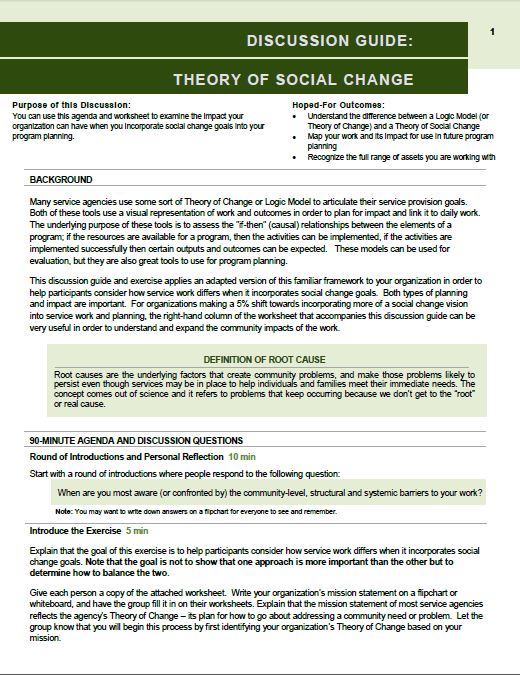 Theory of Social Change
This discussion guide and exercise applies an adapted version of this familiar framework to your organization in order to help participants consider how service work differs when it incorporates social change goals. Both types of planning and impact are important.
---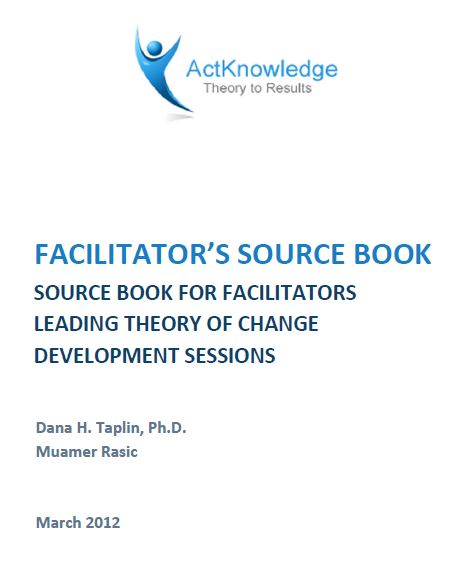 Theory of Change Facilitator Source Book
This facilitator source book defines Theory of Change vocabulary, offers suggestions for preparation for group process, and provides a step-by-step explanation of what it takes to design a Theory of Change.
---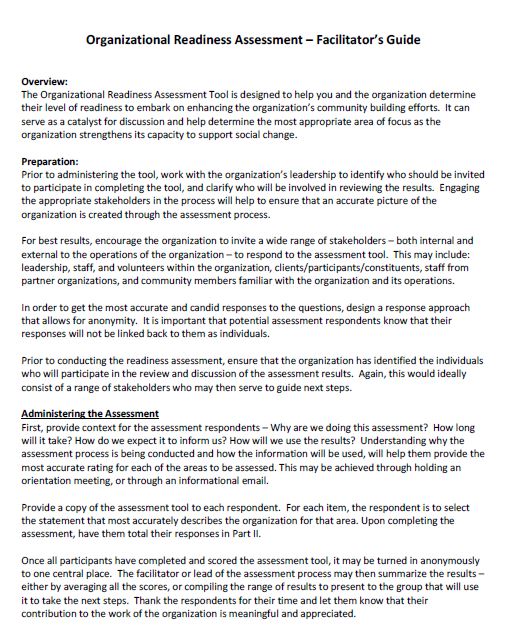 ---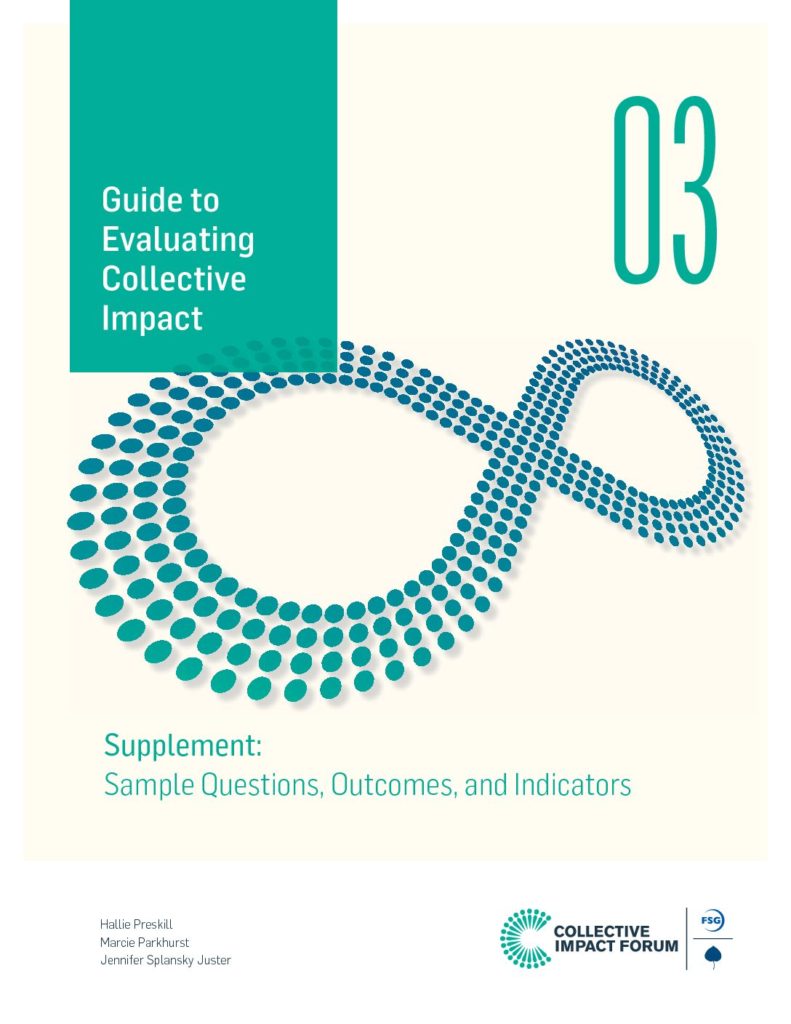 Guide to Evaluating Collective Impact
Follow this link to find the "Guide to Evaluating Collective Impact" report and a supplement with sample questions, outcomes, and indicators. Accessing this resource requires you to join FSG, which is free, and which we recommend.
---