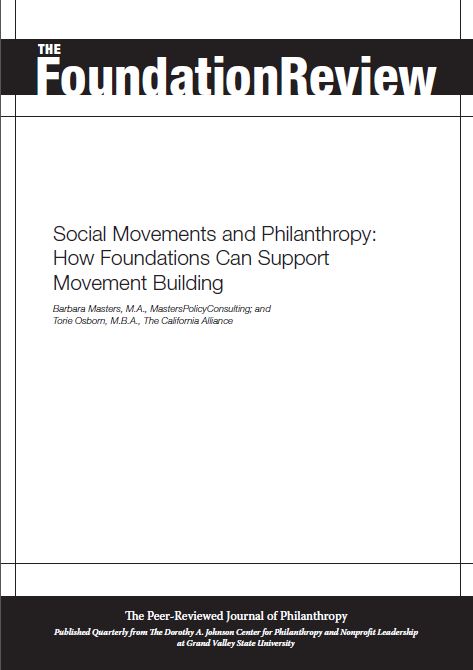 Social Movements and Philanthropy: How Foundations Can Support Movement Building
On page 17 of this report, social service organizations are identified as places that have not been organized to contribute to social change efforts. The author cites the Building Movement Project's Social Service and Social Change: A Process Guide (http://www.buildingmovement.org/blog/entry/22?news/entry/22) as a tool to increase engagement as well as noting other strategies for recruitment.
---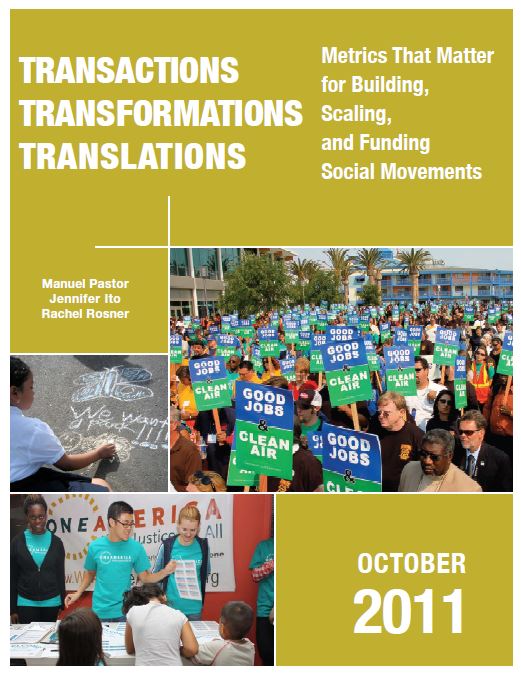 Transactions, Transformations, Translations
"Transactions, Transformations, Translations: Metrics That 
Matter for Building, Scaling, and Funding Social Movements" is a way of looking at organizational growth and the alliance building that brings groups together. This evaluation approach can capture the importance of narrative and numbers, of politics and policies, of transformation as well as transaction.
---