Tools to Engage Webinar Series Part 7: Census, the Citizenship Question, and the Community and Organizational Response
This 60-minute webinar moderated by BMP's Networking and Learning Manager TC Duong and featuring XP Lee Program Manager for Policy & Special Projects with the Minnesota Council on Foundations, Joseph Shoji Lachman ACRS Civic Engagement Program Manager with Asian Counseling and Referral Service, and Raima Roy from Asian Americans Advancing Justice. These speakers helped explain why being counted in the Census is so important, especially for historically undercounted communities, and how the Trump administration's efforts to include a question about citizenship in the 2020 Census has erected further barriers to a full and inclusive count. During the webinar, participants also learned about how Asian American and Pacific Islander organizations and networks are organizing and mobilizing around Census 2020 and what shifts they have made to fight back against the citizenship question.
In case you missed the webinar, we've made it easy to watch a recording and download the slides.
The links and resources mentioned during the webinar include:
---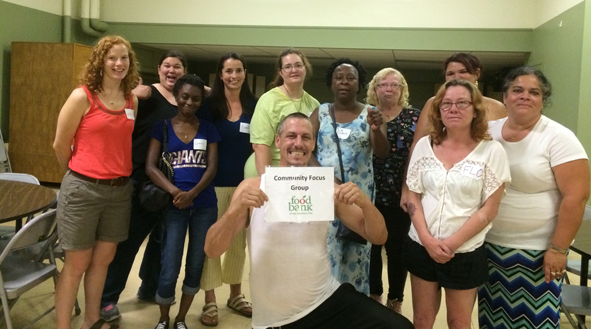 Tools to Engage Webinar Series Part 6: Engaging Constituents, Addressing Root Causes: Food Banks and Beyond
This 60-minute Tools to Engage webinar features Randi Quackenbush and Lyndsey Lyman of the Food Bank of the Southern Tier (FBST) and Alicia Swords, Associate Professor at Ithaca College. In it, Alicia shares some history and insights from her experience working with the University of the Poor and the Poor Peoples' Campaign to root our conversation in a larger movement to end poverty. Then, Randi and Lyndsey talk about the Speakers Bureau model they've developed at FBST, as well as how they are thinking about and using popular/political education to build a shared analysis of the root causes of poverty and hunger. During the Q+A, participants engage around the question of how it is possible for non-profits in general (and food banks in particular) to address root causes and speak honestly about them given the many restraints we face, like funding and capacity.
The resources, organizations, and tools mentioned during the webinar include:
---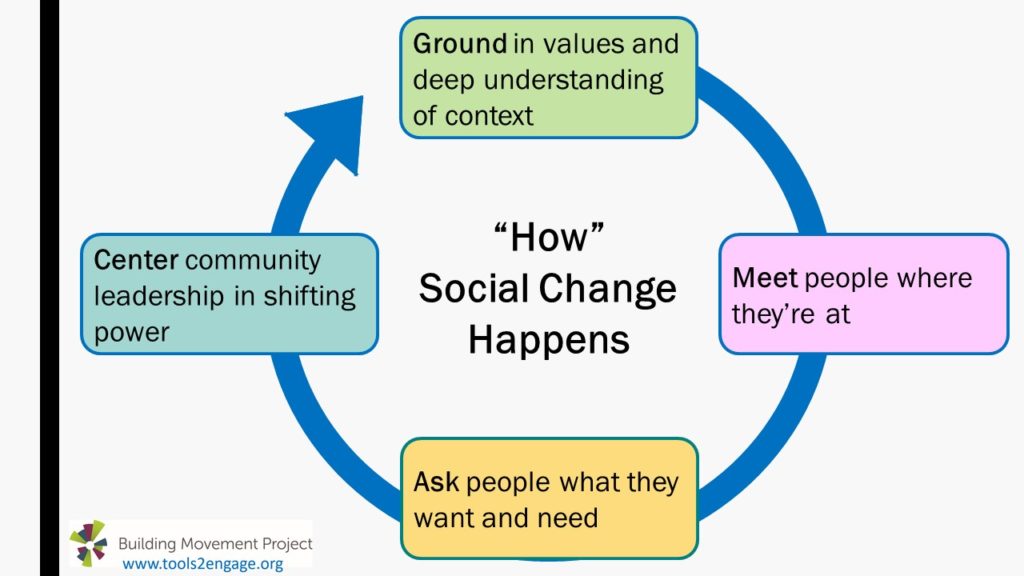 Tools to Engage Part 5: How Social Change Happens, The View From Detroit
How can service providers and organizing groups work together to shift power? Find out in this 60-minute webinar featuring Reverend Roslyn Bouier from the Brightmoor Connection Client Choice Food Pantry and Kea Mathis, Family Engagement Organizer from the Detroit People's Platform. Rev Roslyn and Kea share insights from the work they are doing in Detroit, and the components that make their approach and partnership unique and justice-oriented. In particular, they explain how their partnership helps connect the dots between food insecurity and public policies that undermine families and put them further at risk, while building community leadership to shift power. Viewers will leave with concrete examples, tools, and next steps for integrating service and social change to address the root causes leading clients to seek services in the first place.
---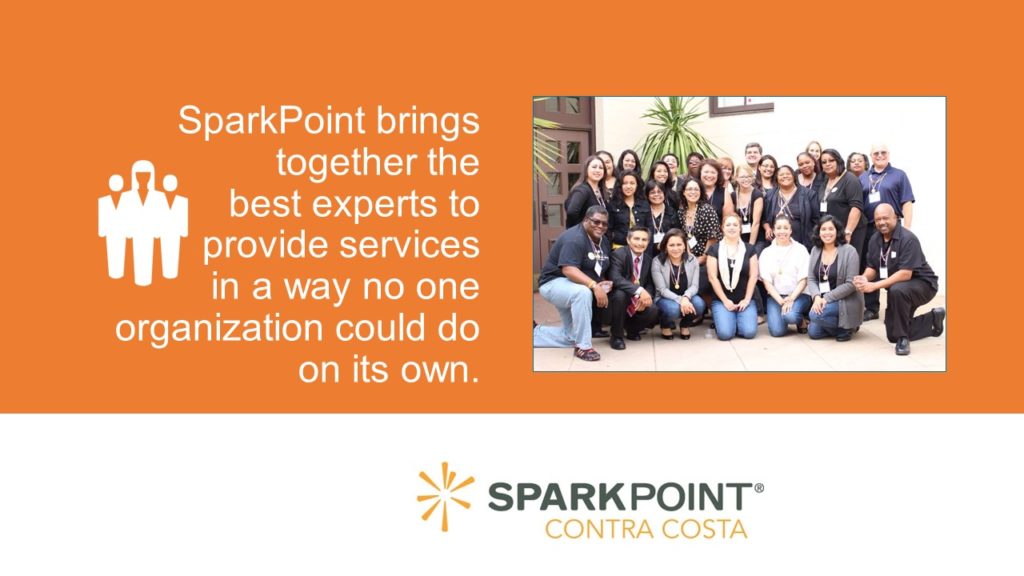 Tools to Engage Webinar Series Part 3: A Deeper Dive into Advocacy
Now, more than ever, direct service organizations are being called upon to advocate for individuals as well as for policy change. By integrating service and social change, organizations can continue to effectively provide needed services, while addressing the root causes that make services necessary. You may be wondering:
What would integrating service and social change look like for your organization?
What are some steps you can take, no matter where you are in the process, to more actively engage your constituents?
How can you build on skills you and your staff already have to make a seamless transition to policy advocacy?
To address these, and many more questions, BMP hosted a webinar (part of our Tools to Engage webinar series) to lift up the work one organization is doing to integrate policy advocacy into the work they're already doing. In an interview with project consultant Judi Sherman, Executive Director of SparkPoint Contra Costa, Betty Geishirt Cantrell, shared her organization's experience of volunteering to engage in a "deeper dive" to assess their capacity to integrate policy advocacy into their current service provision and develop a plan for future action. Takeaways include an understanding of the factors helped make this "deeper dive" a success, how the process changed the organization, and how integrating service and social change might not be such a big leap after all.
Watch the recording here, and download a PDF of the slides.
---