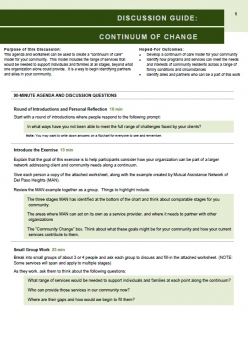 Continuum of Change
This agenda and worksheet can be used to create a "continuum of care" model for your community. This model includes the range of services that would be needed to support individuals and families at all stages, beyond what one organization alone could provide. It is a way to begin identifying partners and allies in your community.
---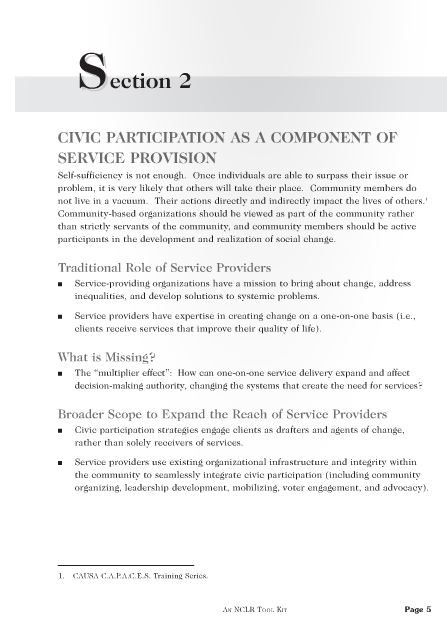 Civic Participation as a Component of Service Provision
This is section 2 of the "Integrating Civic Participation Strategies into Service Delivery Organizations" Toolkit, which was created by the National Council of La Raza (NCLR) in order to create a "participation continuum" that links constituencies to a variety of civic opportunities such as citizenship promotion and engaging in issues. This section focuses on expanding the traditional role of service providers to affect decision-making authority, changing the systems that create the need for services.
---