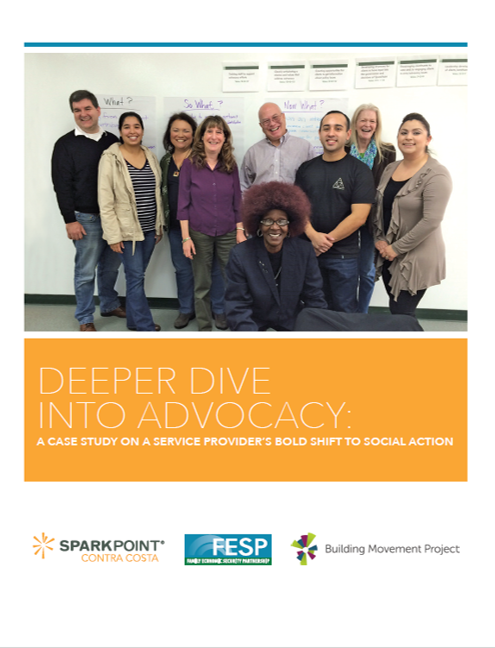 Deeper Dive into Advocacy: A Case Study on a Service Provider's Bold Shift to Social Action
Family Economic Security Partnership (FESP), SparkPoint Contra Costa, and the Building Movement Project engaged in a six month process to assess SparkPoint Contra Costa's interest and capacity to engage in policy advocacy. The resulting case study presents how SparkPoint Contra Costa, a direct service organization, built on its strength as an advocate for individuals to begin advocating for policy and larger system issues. The information includes an overview of types of advocacy and tips and tools for other organizations interested in adding social change activities to their daily practice.
---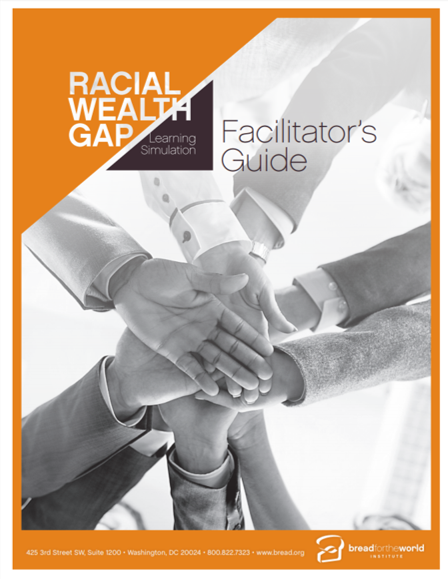 Racial Wealth Gap Learning Simulation
The simulation an interactive tool that helps people understand the connections among racial equity, hunger, poverty, and wealth. It is a good first step for people unaware of structural inequality, a support tool for those who want a deeper understanding of structural inequality, and a source of information for experts who want to know the quantifiable economic impact of each policy that has widened today's racial hunger, income, and wealth divides.
In the simulation, participants learn how federal policies created structural inequalities—property ownership and education are just two among many areas affected—and how these policies increase hunger and poverty in communities of color. The simulation guides participants to an understanding of why racial equity is so important to ending hunger and poverty in the United States. Our hope is that participants, in becoming more aware of structural inequality, can support policies that undo and/or reduce disparities.
Since the simulation emphasizes the importance of racial equity, it can be a helpful companion tool for churches, organizations, agencies, schools, and communities that have begun working on race and want to learn more about the role that public policy has had, over time, in creating structural divides based on race.
---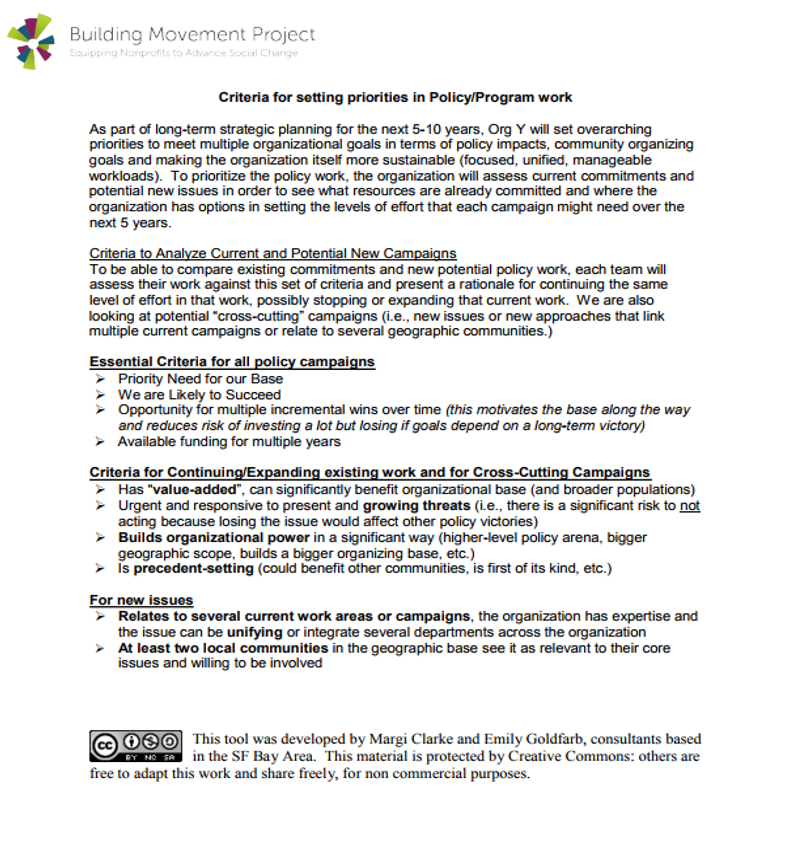 ---