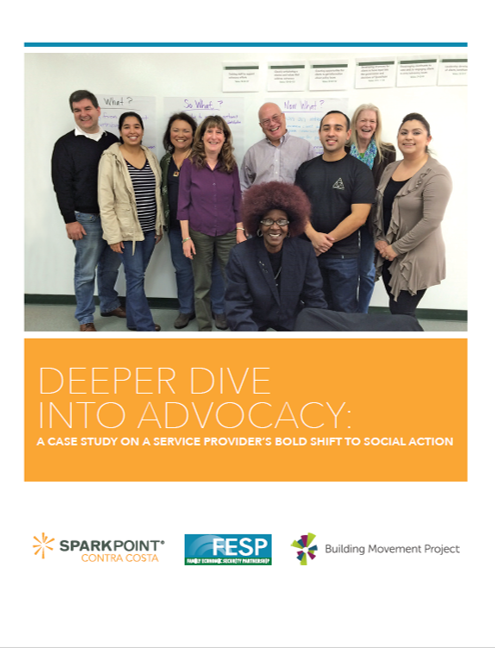 Deeper Dive into Advocacy: A Case Study on a Service Provider's Bold Shift to Social Action
Family Economic Security Partnership (FESP), SparkPoint Contra Costa, and the Building Movement Project engaged in a six month process to assess SparkPoint Contra Costa's interest and capacity to engage in policy advocacy. The resulting case study presents how SparkPoint Contra Costa, a direct service organization, built on its strength as an advocate for individuals to begin advocating for policy and larger system issues. The information includes an overview of types of advocacy and tips and tools for other organizations interested in adding social change activities to their daily practice.
---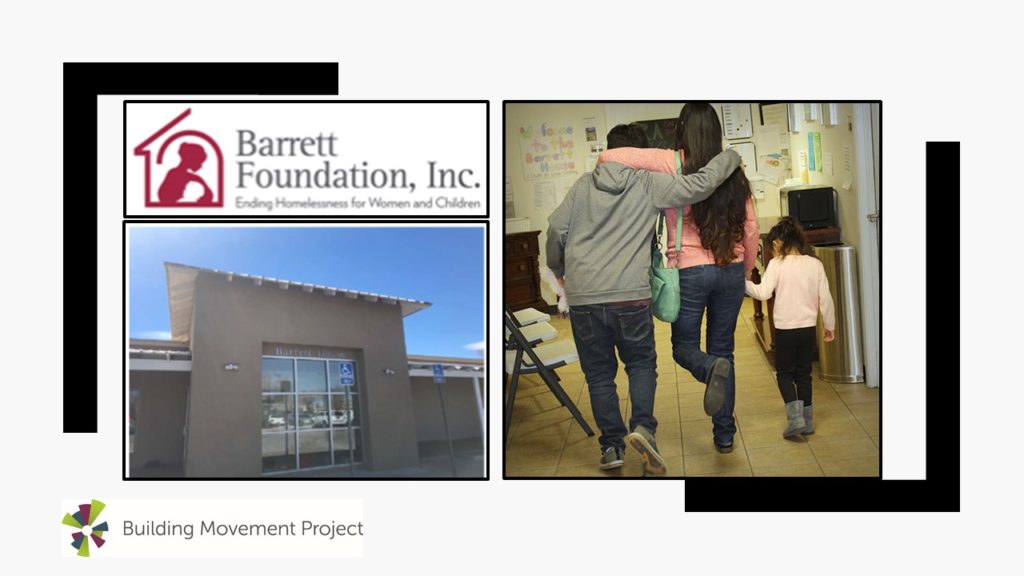 Tools to Engage Webinar Part 2: Barrett Foundation and the Common Good Action Project
This webinar, Barrett House and the Common Good Action Project is part 2 of the Tools to Engage Webinar series. Hear from Building Movement Project consultant Leah Steimel and Connie Chavez, Executive Director of the Barrett Foundation, about the Common Good Action Project in New Mexico and how the Barrett Foundation put lessons from the CGAP cohort into practice to break down silos and transform their Board. Also, learn more about BMP's Tools to Engage website.
---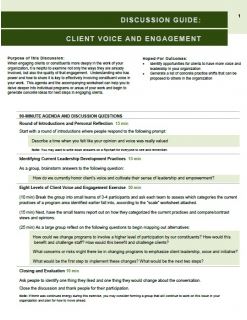 Client Voice and Engagement
This agenda and activity worksheet is designed to identify opportunities for constituents to have more voice and leadership in your organzation and to generate a list of concrete practice shifts that can be proposed to others in the organzation.
---