Learning Circles in Culture Change: Why Use It?
This paper gives clear, basic information about the purpose of learning circles. It includes tips for the facilitator, logistics and suggested ground rules. It also offers questions (on the topic) for learning at different developmental stages of the group. Questions can be customized for other groups and topics.
---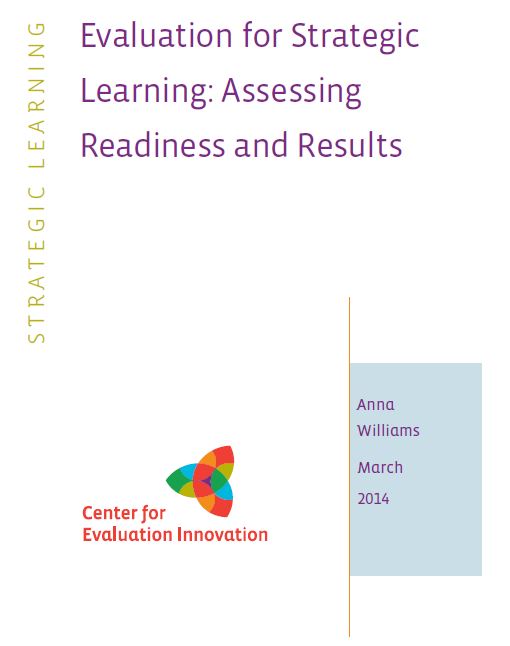 Evaluation for Strategic Learning
This paper makes the case for the value of using evaluation to inform strategic learning. Organizations that are set up for learning will make the best use of this type of evaluation approach.
---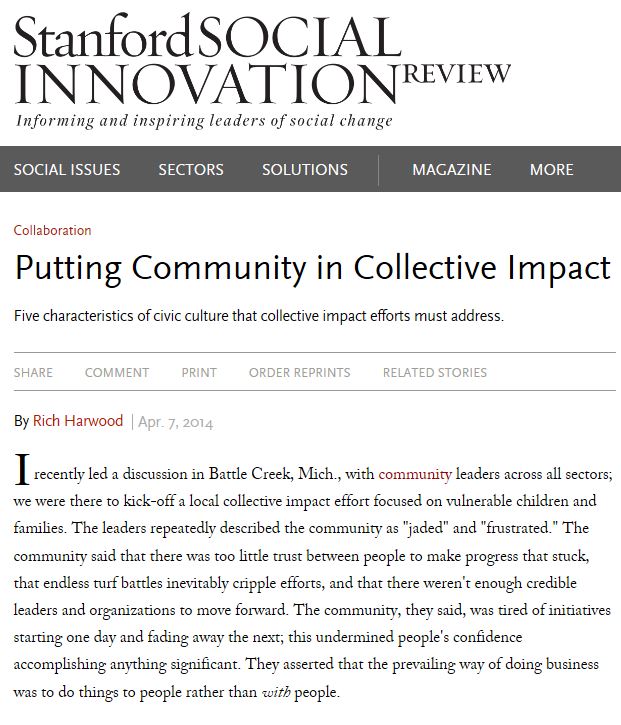 Putting Community in Collective Impact
Published in the Stanford Social Innovation Review and written by Richard C. Harwood, the founder and president of The Harwood Institute for Public Innovation, this paper makes the case for including community in cross-sector, high impact efforts from the perspective of Collective Impact. It includes questions for consideration and could be used to spark a goal setting session.
---