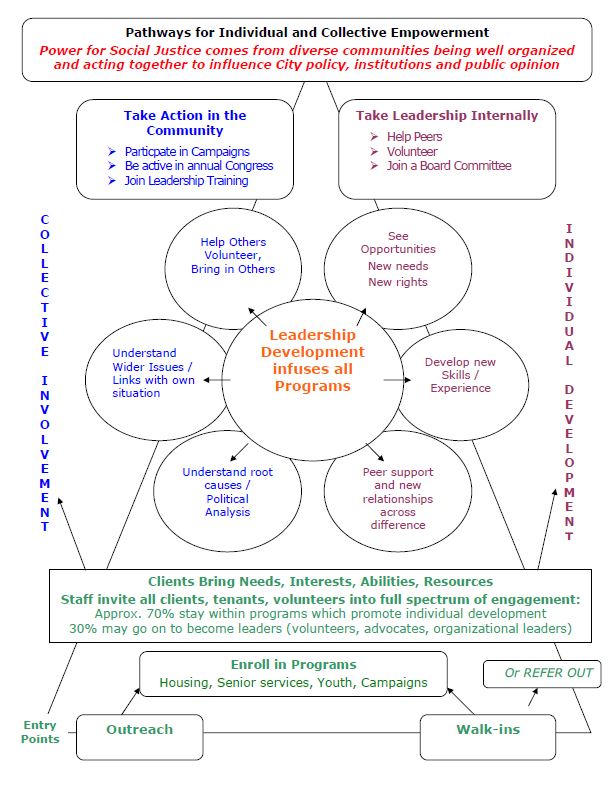 Pathways for Individual and Collective Empowerment
This detailed diagram illustrates how collective involvement and individual development empower social justice actions within a community. It can be used with the organization to measure change across a spectrum to increase understanding of the forces that are driving change and where efforts need to be focused.
---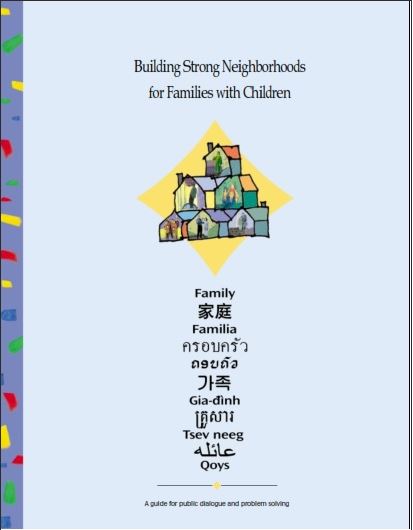 Building Strong Neighborhoods for Families and Children
This four-session discussion guide is to help people make their neighborhoods better places for families with children by identifying challenges and opportunities, and working toward solutions. It is from the Study Circles Resource Center, developed in collaboration with the Anne E. Casey Foundation project: Making Connections.
---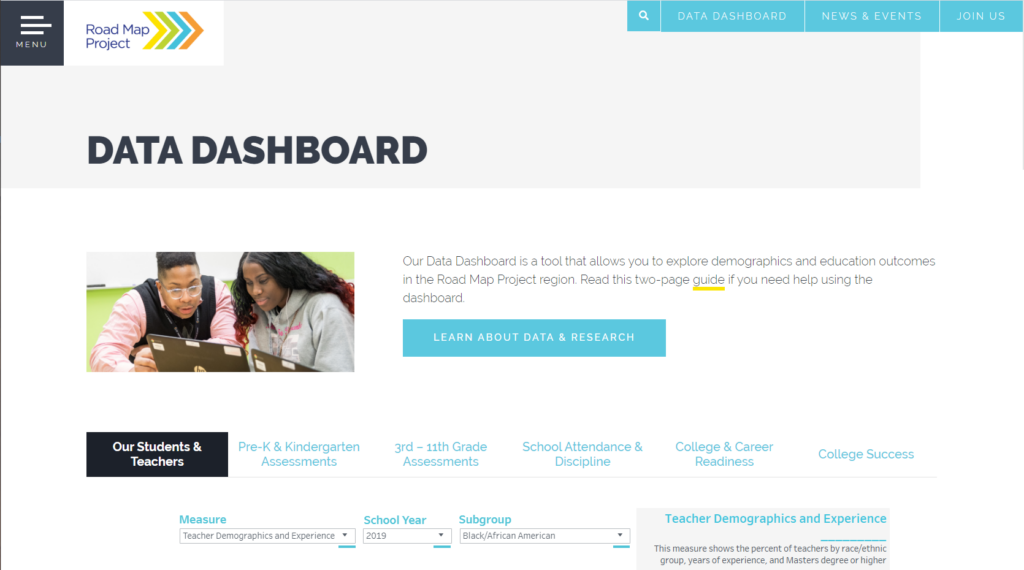 ---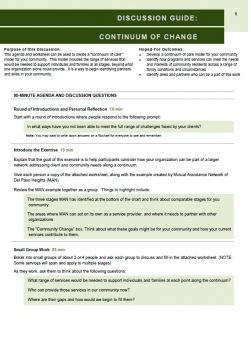 The Continuum of Collaboration
The Continuum of Collaboration is a chart that illustrates the spectrum of informal or time-limited collaboration to longer-term strategic alliances. This can help your alliance to come to an understanding. It can be used in an activity to further the understanding of the different types of organizing and when each is most effective.
---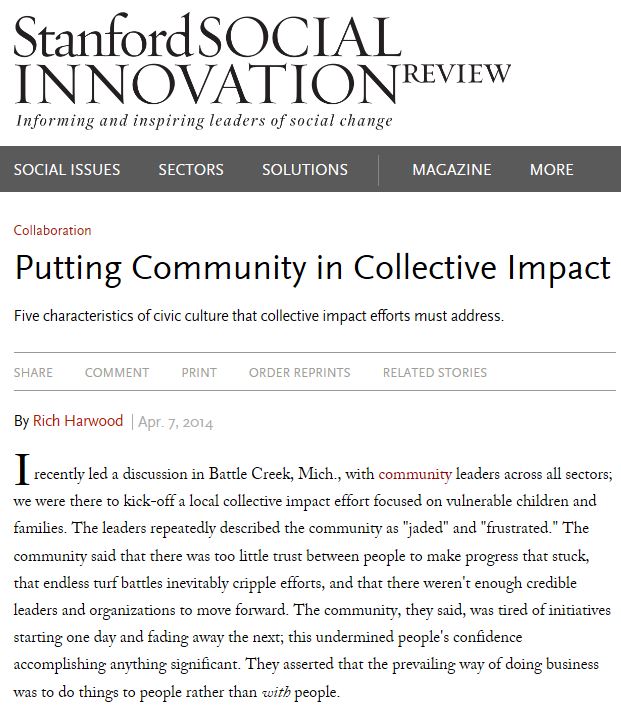 Putting Community in Collective Impact
Published in the Stanford Social Innovation Review and written by Richard C. Harwood, the founder and president of The Harwood Institute for Public Innovation, this paper makes the case for including community in cross-sector, high impact efforts from the perspective of Collective Impact. It includes questions for consideration and could be used to spark a goal setting session.
---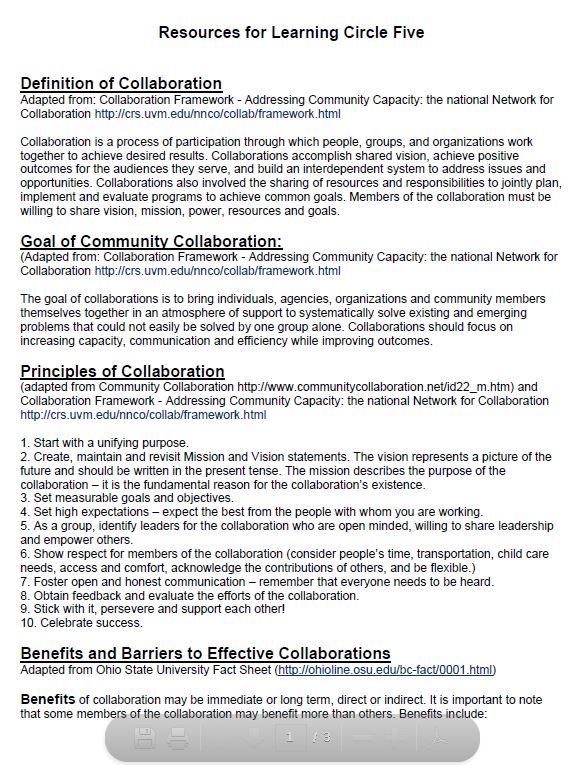 ---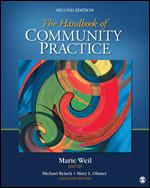 Overarching Questions
These questions are adapted from Cultural Competency: Organizations and Diverse Populations: The Handbook of Community Practice, Patricia St. Onge, 2013. It can be part of the process to assess organizational cultural competency. Questions are based on the belief that working towards organizational cultural competence is an on-going process that requires constant vigilance because the negative consequences of racism, sexism and oppression need on-going understanding and confrontation.
---