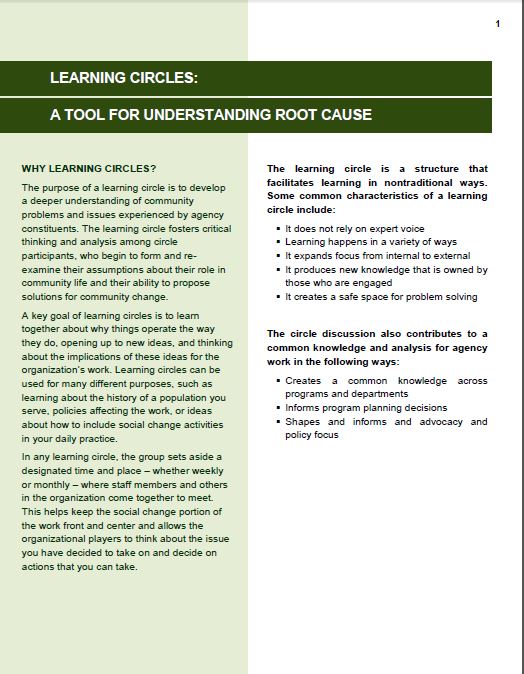 Learning Circles for Root Cause Analysis
This handout from BMP offers information and a process to engage staff and constituent partners in learning circles focused on root cause analysis. It describes how to organize the leaning circle, set it up for success and provides tips for the facilitator.
The purpose of a learning circle is to develop a deeper understanding of community problems and issues experienced by agency constituents. The learning circle fosters critical thinking and analysis among circle participants, who begin to form and re-examine their assumptions about their role in community life and their ability to propose solutions for community change.
---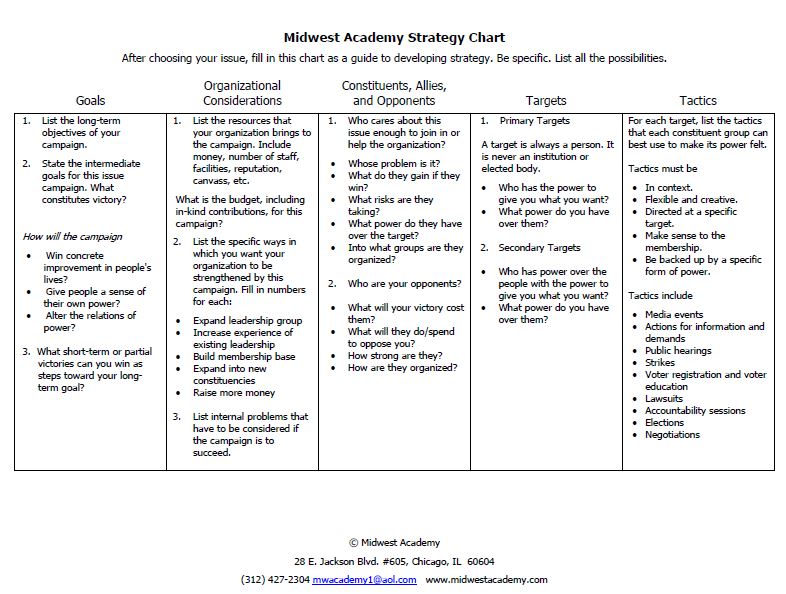 Midwest Academy Strategy Chart
This handout guides the organization to explore what is currently happening within the organization as well as identifying those who will work with you and those who might block your efforts.
---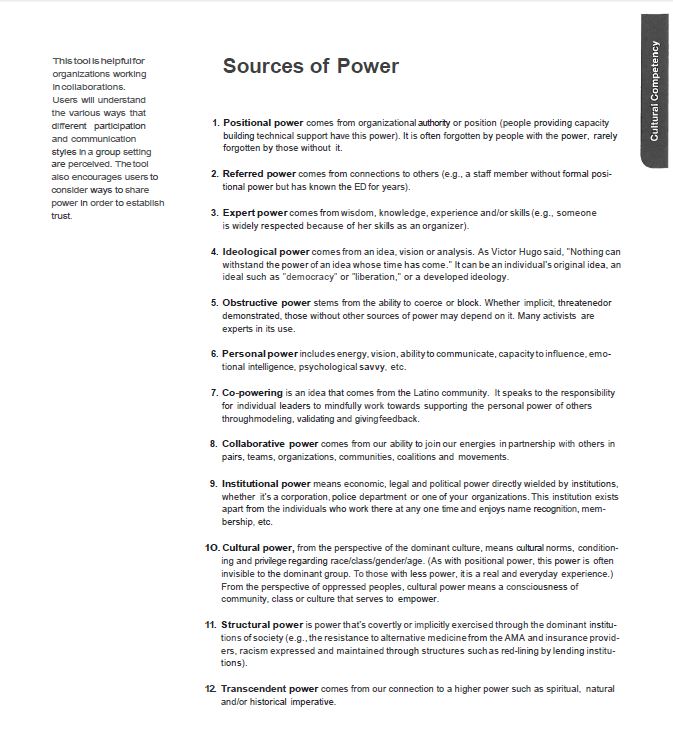 Sources of Power
This handout can be used with organizations working in partnerships. It is helpful to understand the different ways that participation and communication styles can be perceived in groups and encourages users to consider how to share power in order to establish trust.
---