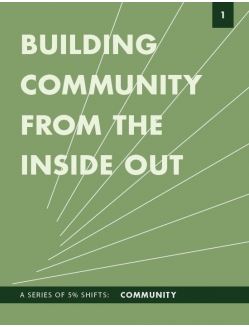 Building Community from the Inside Out
This report includes two case studies of community building efforts by nonprofit organizations in Detroit and New York City. The two cases profiled here focus on staff and clients, but organizations around the country are innovating to build a sense of community with volunteers and boards as well. Organizations who find inspiration in these examples and new insights from the tools and discussion questions are encouraged to find and develop their own practices.
---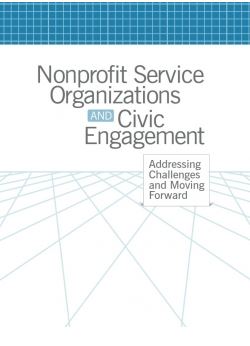 ---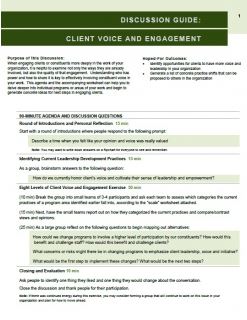 Client Voice and Engagement
When engaging clients or constituents more deeply in the work of your organization, it is helpful to examine not only the ways they are already involved, but also the quality of that engagement. Understanding who has power and how to share it is key to effectively involving constituent voice in your work. This agenda and the accompanying worksheet can help you to delve deeper into individual programs or areas of your work and begin to generate concrete ideas for next steps in engaging clients.
---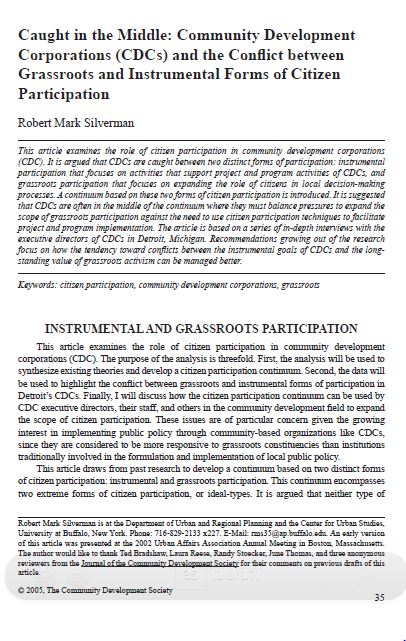 Caught in the Middle: Conflict between Grassroots and Instrumental Forms of Civic Participation
This article explores the various roles of citizen participation in community based organizations (specifically community development corporations). It includes a "Citizen Participation Continuum" which helps organizations and groups understand the source of conflicts between different types of citizen participation and provides organizations with a road map for evaluating programs that promote change in society.
---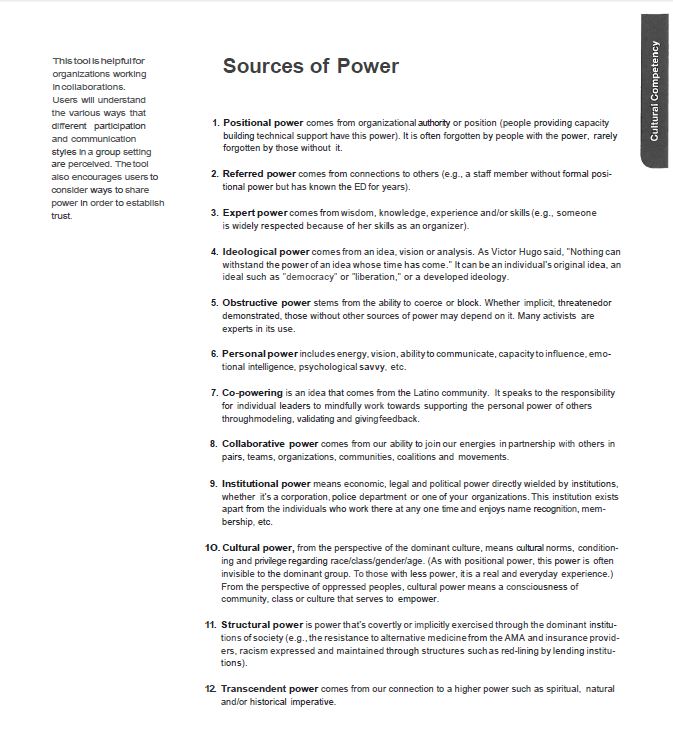 Sources of Power
This handout can be used with organizations working in partnerships. It is helpful to understand the different ways that participation and communication styles can be perceived in groups and encourages users to consider how to share power in order to establish trust.
---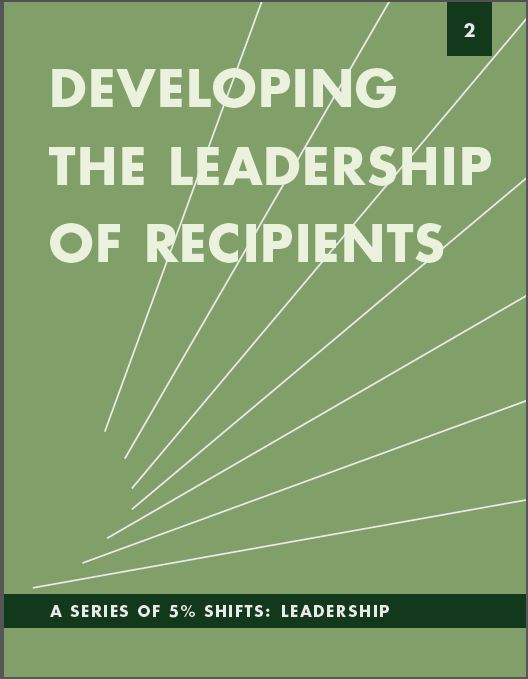 ---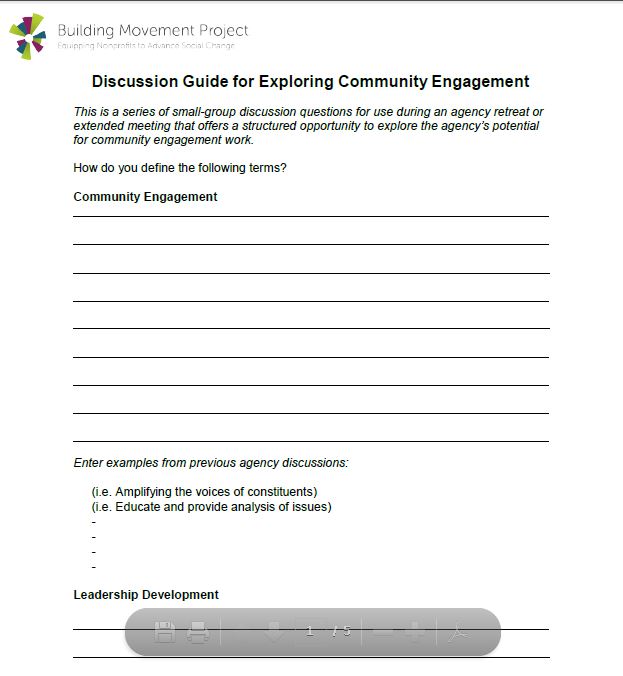 Exploring Community Engagement
This is a series of small-group discussion questions for use during an agency retreat or extended meeting that offers a structured opportunity to explore the agency's potential for community engagement work.
---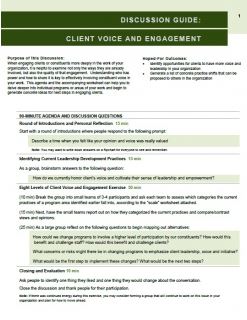 Client Voice and Engagement
This agenda and activity worksheet is designed to identify opportunities for constituents to have more voice and leadership in your organzation and to generate a list of concrete practice shifts that can be proposed to others in the organzation.
---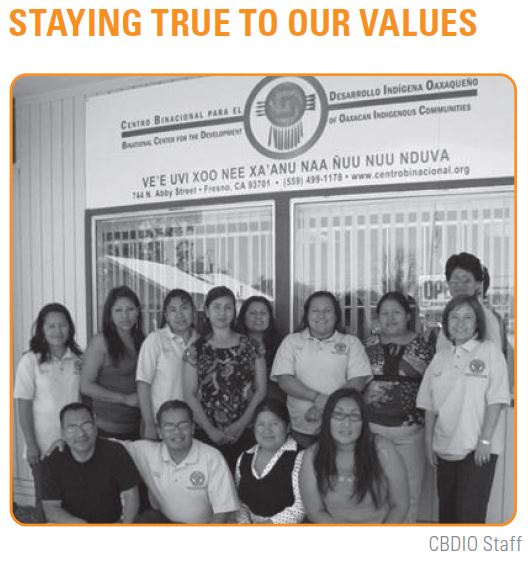 Shields for Families
This case study tells the story of Shields for Families in Los Angeles that actively integrates social change and service provision by building on the leadership capacity of their clients and staff. Shields creates many opportunities for learning, enagement, and social change efforts that are exemplary. Use this case study to learn from Shields and discuss what would work locally and how to move forward.
---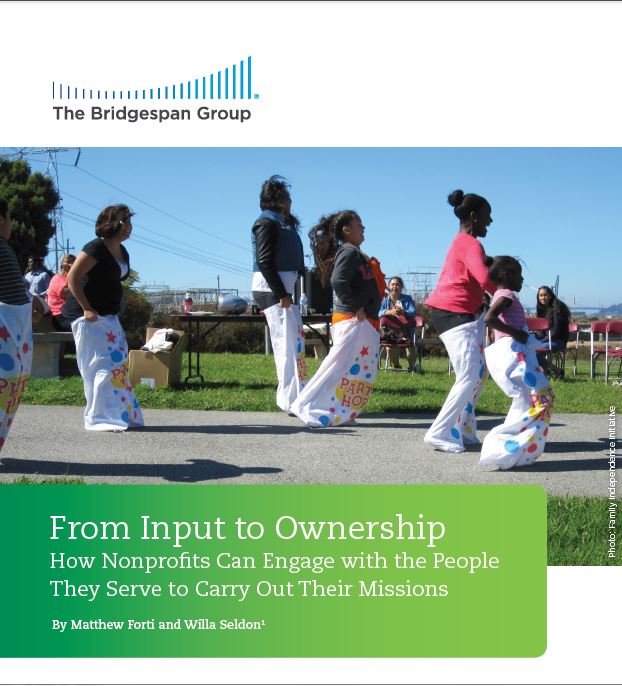 ---