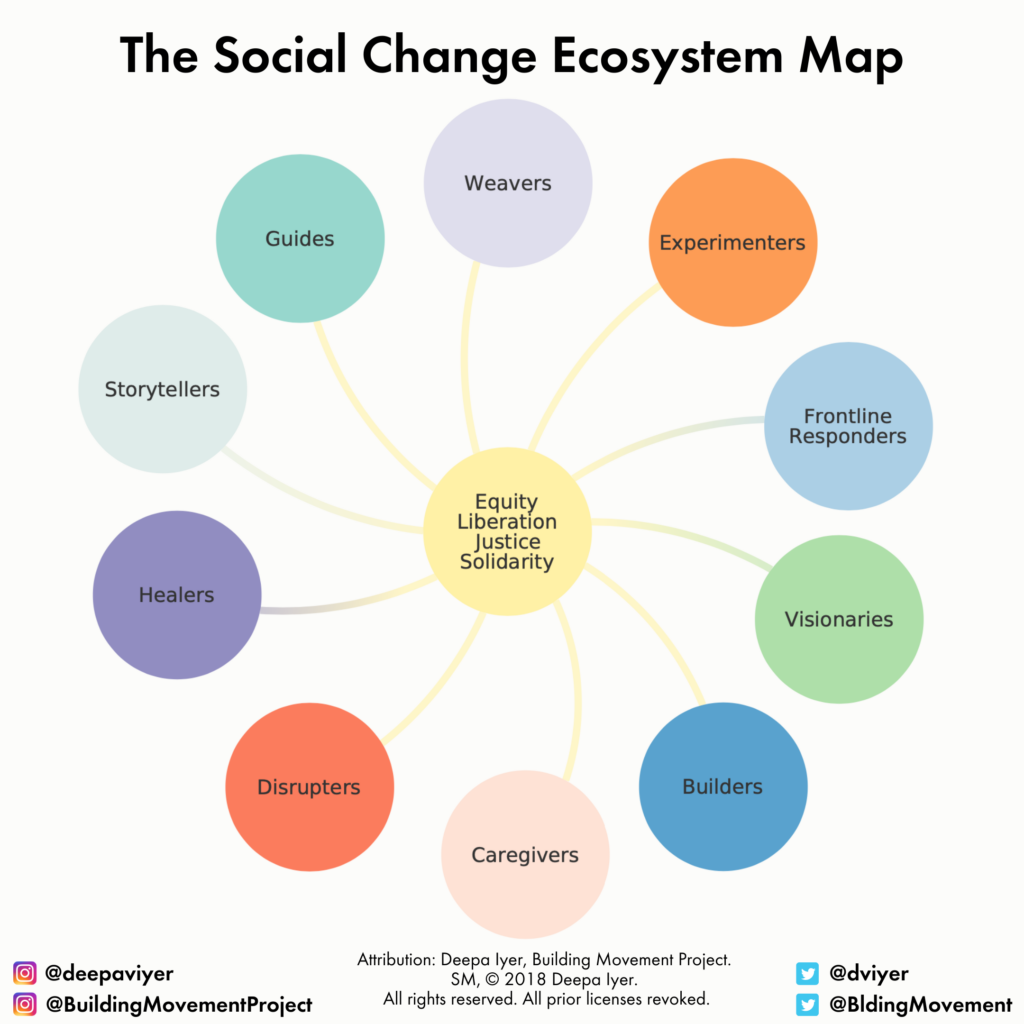 Reflection Guide for the Social Change Ecosystem Map
In our lives and as part of movements and organizations, many of us play different roles in pursuit of equity, shared liberation, inclusion, and justice. This reflection guide (to be used with the The Social Change Ecosystem Map) is a starting point to reflect on the roles we play in our social change ecosystem – whether that is a project team, an organization, a network, a neighborhood, an online community, a campus group or a movement. Together, the map and reflection guide can be used at an individual level to reflect, assess, and plan, as well as at staff and board retreats, team-building meetings, orientations, and strategy sessions. Often, this exercise works well if it is used at the start of a gathering or workshop. It can especially be helpful to re-align ourselves when we feel lost, confused, and uncertain in order to bring our fullest selves to the causes and movements that matter to us.
---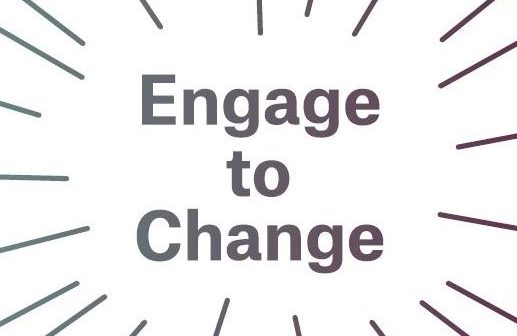 Engage to Change
Service organizations are meeting the immediate needs of their constituents and provide essential supports. At the same time, many of these groups recognize how larger policies and procedures can make their job harder and limit options and opportunities of their program participants. With increasing inequality, slashes in public budgets, and greater demand on their services, nonprofits are looking for new ways to do their work.
Several years ago, we were struck by the way some of our grantee partners were changing how they saw the people they serve, who are commonly seen as recipients or beneficiaries of the organization's expertise and services. Instead, a growing number of groups worked with their program participants as partners in making change in their own lives, the organization, and in the surrounding community. We hosted a series of conversations with a dozen New York City nonprofit service delivery organizations to discuss the motivation, benefits, and challenges of embracing this way of engaging clients and community members.
Engage to Change comes out of these discussions and a mapping process to catalogue the varied modes of doing the work. Our conversations were facilitated by the Building Movement Project which has a decade of experience working with nonprofits, especially service providers, on how they can integrate social change practices into their everyday responsibilities. We drew on the design skills of the Center for Urban Pedagogy in order to have a compelling, visual way to explain the changes that are taking place. It offers service providers and funders concrete examples of why meaningful participant engagement makes a difference. We also provide a list of resources that can be helpful for those who want more information.
The set of strategies outlined here describes how some service organizations are integrating social change into their everyday work. Supporting the voice of their service recipients helps participants gain a sense of efficacy and gives organizations new ideas and power to make change.
---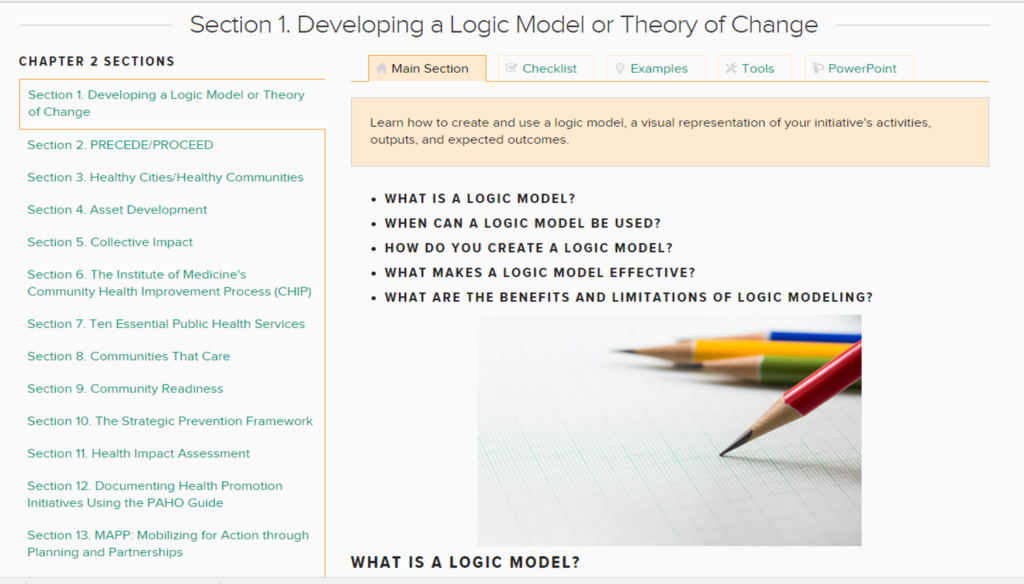 Developing a Logic Model or Theory of Change
This section of "Other Models for Promoting Community Health and Development," from the Community Tools Box, answers the following questions:
1) What is a logic model?
2) When can a logic model be used?
3) How do you create a logic model?
4) What makes a logic model effective?
5) What are the benefits and limitations of logic modeling?
---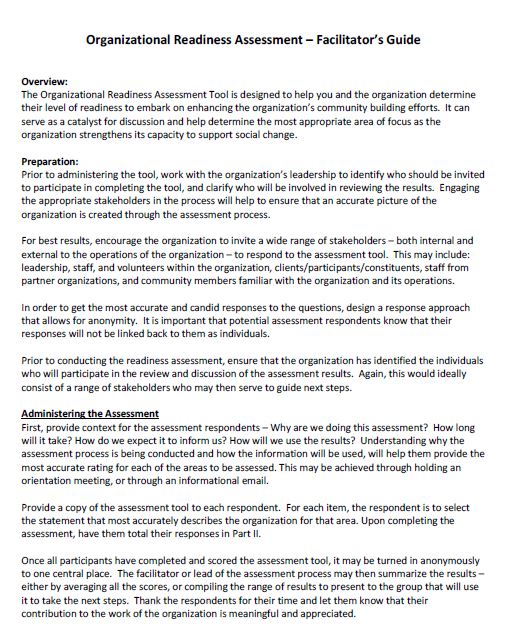 ---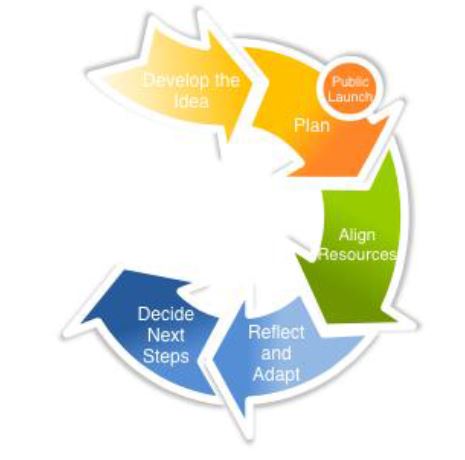 Toolbox for Building Needle-Moving Collaboratives
This concise guide, from United We Serve, provides information, tools, examples and resources for collaboratives to succeed at any stage from planning and development, through roll-out and course-correcting, and on to deciding its next steps.
---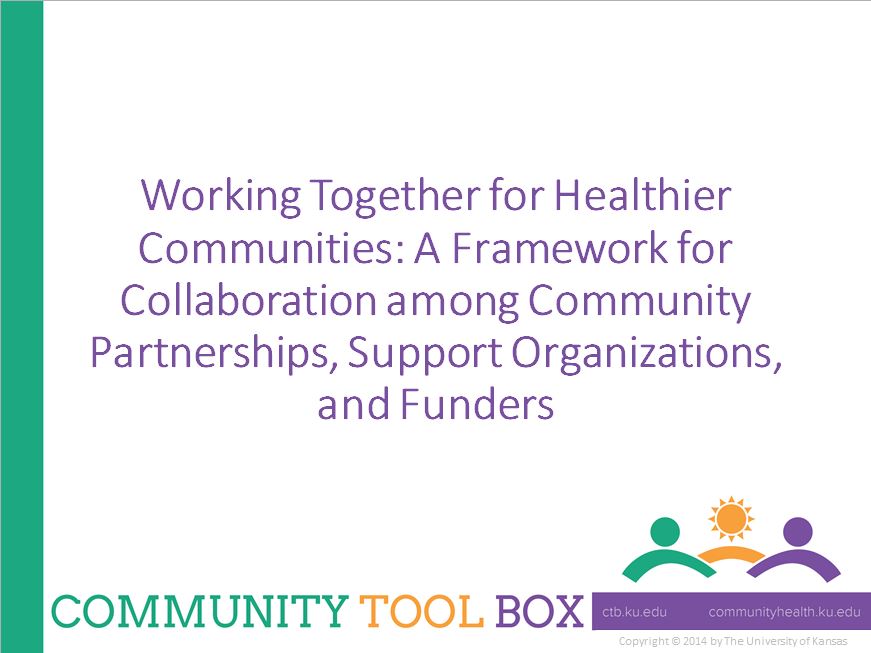 ---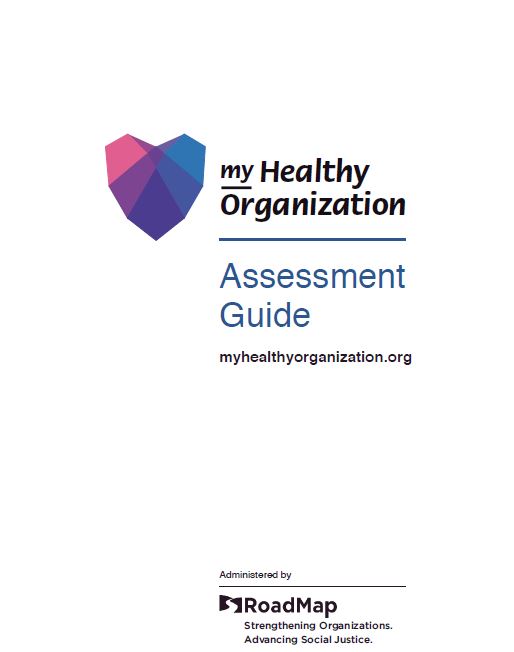 My Healthy Organization Assessment Guide
This guide explains how to use the My Healthy Organization Tool (MHO Assessment Tool). The guide describes:
1. Why and when to do an assessment.
2. How to implement the process and use the assessment tool, including risks
and challenges
3. How to use the process and results to improve your organization
Nine areas are identified as important building blocks of movement capacity of nonprofit organizations: Vision, Principles, Learning and Reflecting, Issues of Race and Power, Work Across Boundaries, Work Across Generations, Constituent Involvement, Structure, and Funding.
---