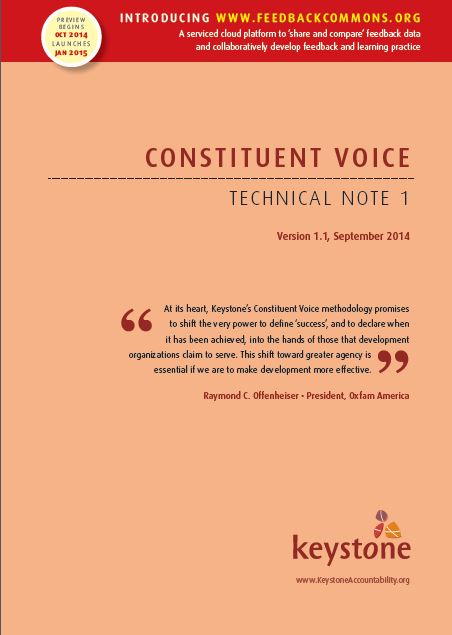 Constituent Voice: A Technical Note
Constituent Voice is a methodology developed by Keystone Accountability to enable organizations to improve results by optimizing their relationships with their constituents. Steps are 1) Designing; 2) Collecting; 3) Analyzing; 4) Closing the loop; 5) Course correcting
---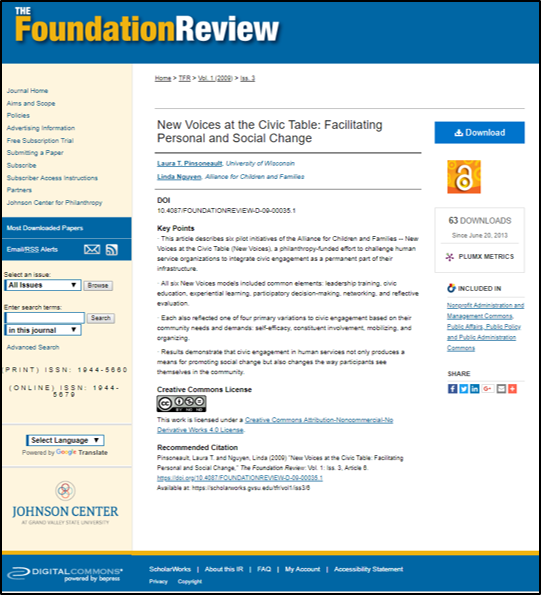 New Voices at the Civic Table: Facilitating Personal and Social Change
This article describes six pilot initiatives of the Alliance for Children and Families — New Voices at the Civic Table (New Voices), a philanthropy-funded effort to challenge human service organizations to integrate civic engagement as a permanent part of their infrastructure. All six New Voices models included common elements: leadership training, civic education, experiential learning, participatory decision-making, networking, and reflective evaluation. Each also reflected one of four primary variations to civic engagement based on their community needs and demands: self-efficacy, constituent involvement, mobilizing, and organizing. Results demonstrate that civic engagement in human services not only produces a means for promoting social change but also changes the way participants see themselves in the community.
---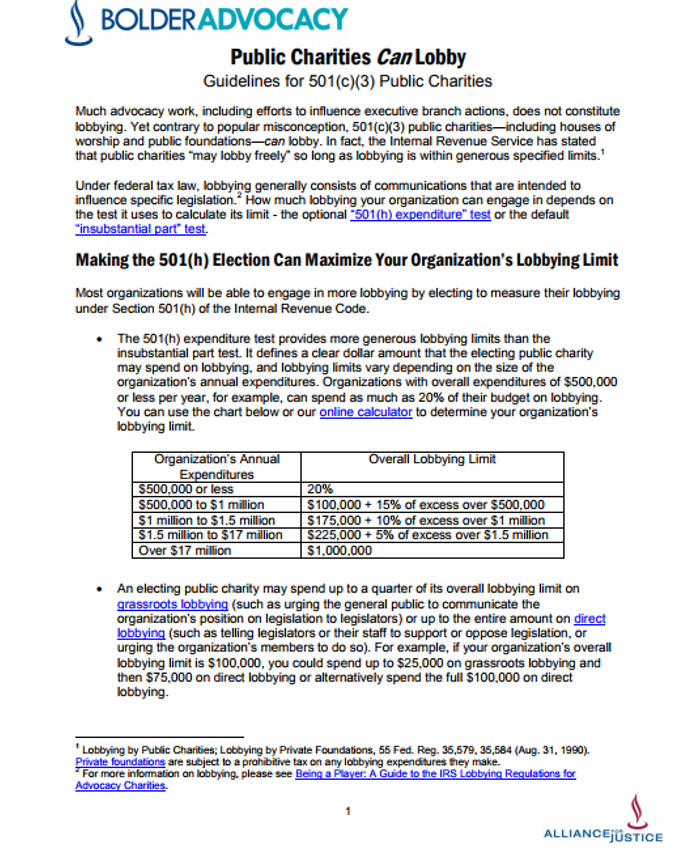 ---
---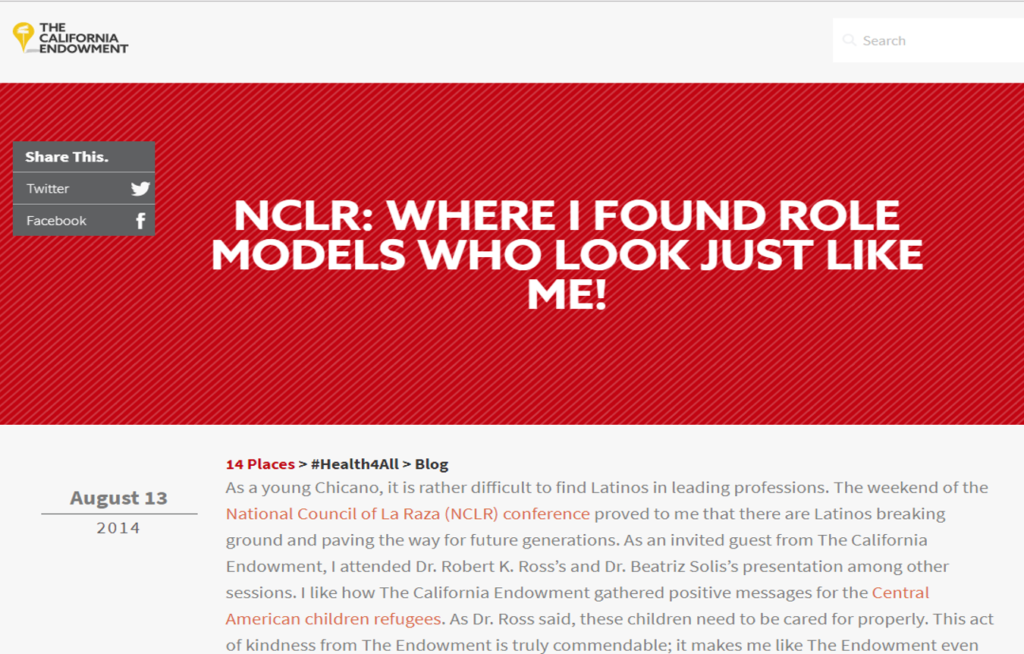 ---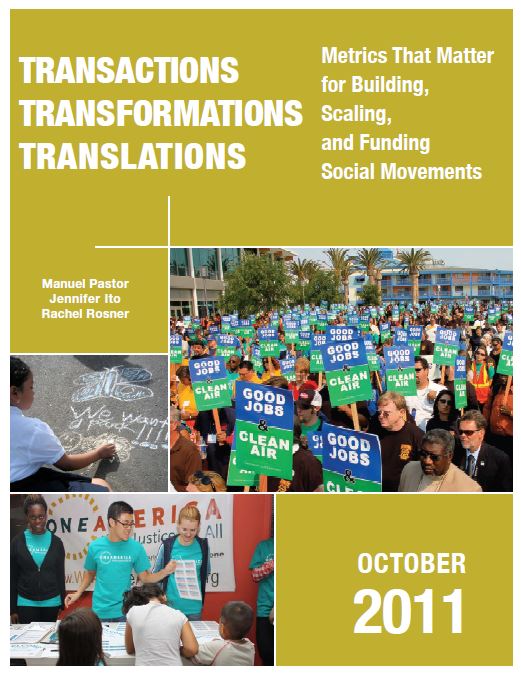 Transactions, Transformations, Translations
"Transactions, Transformations, Translations: Metrics That 
Matter for Building, Scaling, and Funding Social Movements" is a way of looking at organizational growth and the alliance building that brings groups together. This evaluation approach can capture the importance of narrative and numbers, of politics and policies, of transformation as well as transaction.
---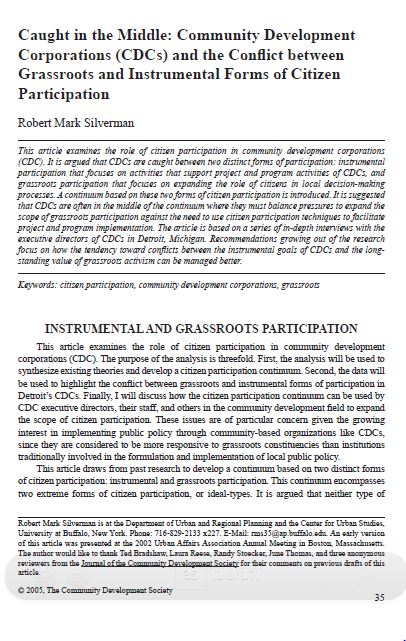 Caught in the Middle: Conflict between Grassroots and Instrumental Forms of Civic Participation
This article explores the various roles of citizen participation in community based organizations (specifically community development corporations). It includes a "Citizen Participation Continuum" which helps organizations and groups understand the source of conflicts between different types of citizen participation and provides organizations with a road map for evaluating programs that promote change in society.
---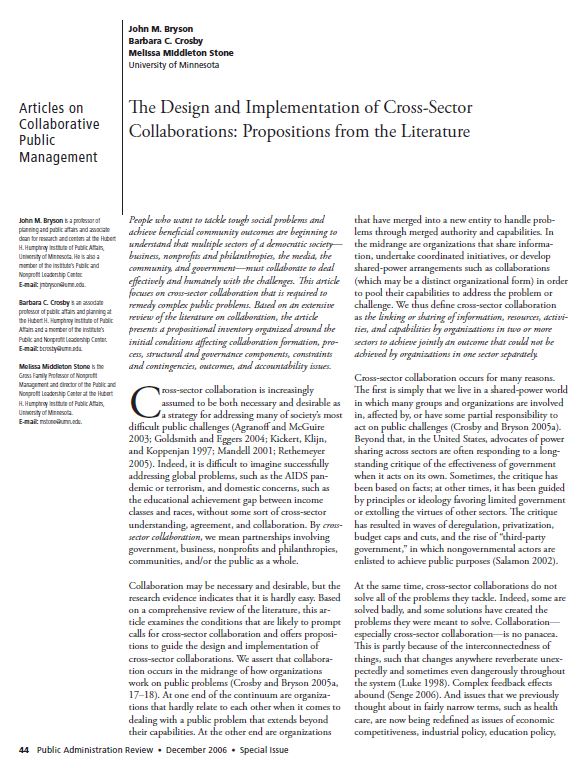 The Design and Implementation of Cross-Sector Collaboration
Based on an extensive review of the literature on collaboration, this article presents a propositional inventory organized around the initial conditions affecting collaboration formation, process, structural and governance components, constraints and contingencies, outcomes, and accountability issues.
---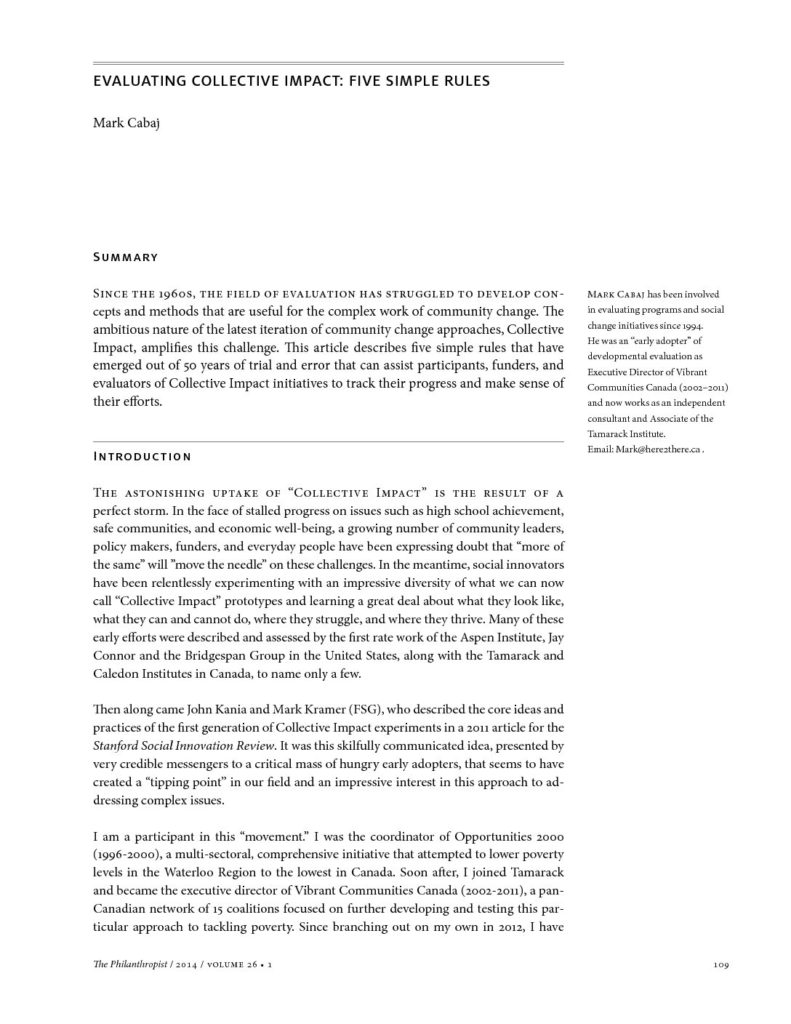 Evaluating Collective Impact: Five Simple Rules
Download this article to learn the five simple rules that that can assist participants, funders, and evaluators of collective impact initiatives to track their progress and make sense of their efforts. Downloading requires signing up to join the CIF, which is free and which we recommend.
---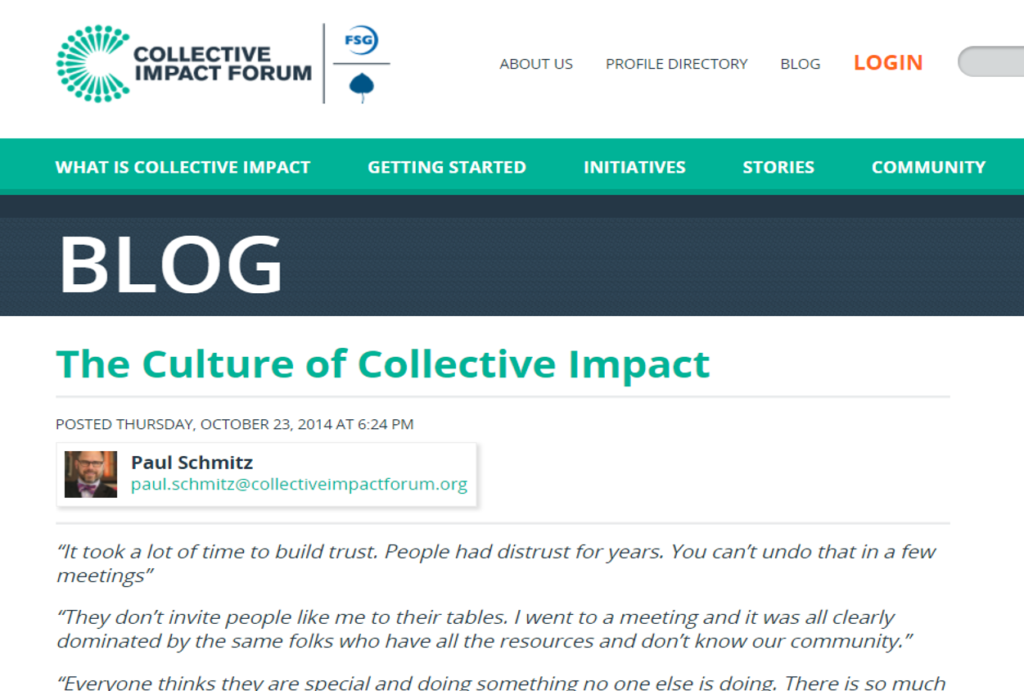 ---