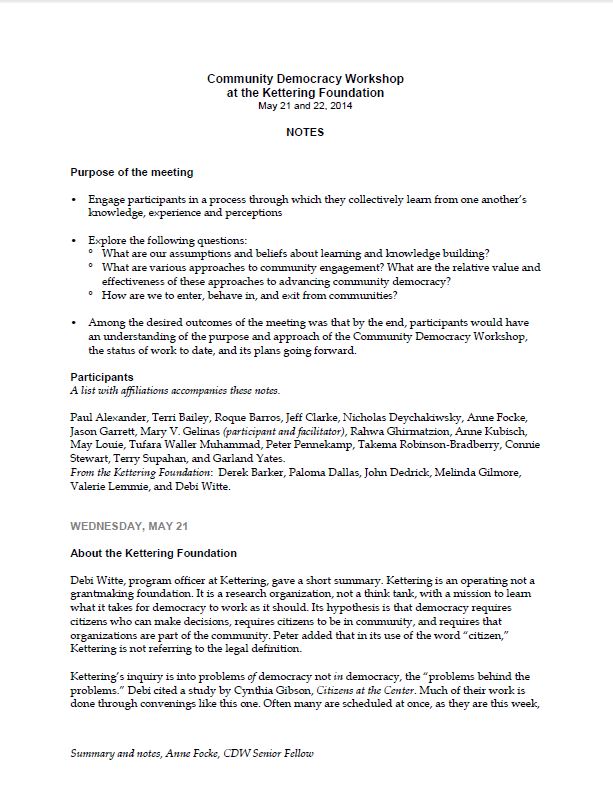 Community Democracy Workshop
The Kettering Foundation hosted the Community Democracy Workshop that explored issues relating to community collaboration. Included were: assumptions and beliefs about learning and knowledge building; the various approaches to community engagement; and, the relative value and effectiveness of these approaches to advancing community democracy. These notes from the meeting provide a structure for delving into these issues and can be adapted for working with any organization.
---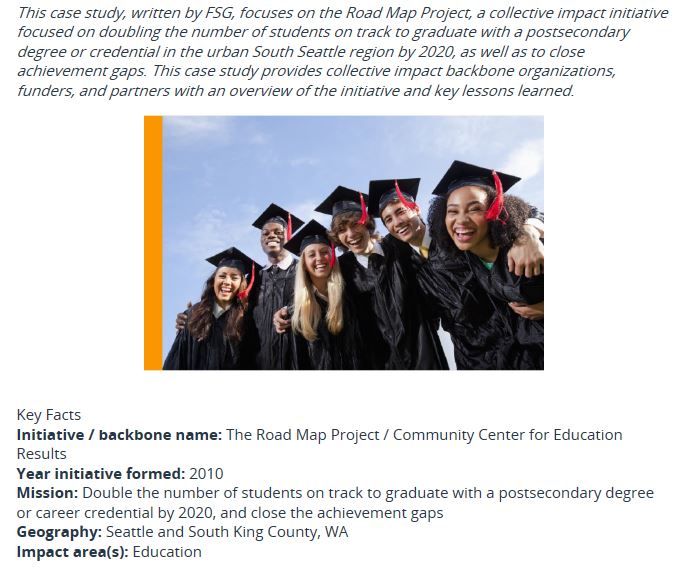 Case Study: Road Map Project
This case study, written by FSG, focuses on the Road Map Project, a collective impact initiative focused on doubling the number of students on track to graduate with a postsecondary degree or credential in the urban South Seattle region by 2020, as well as to close achievement gaps. This case study provides collective impact backbone organizations, funders, and partners with an overview of the initiative and key lessons learned.
---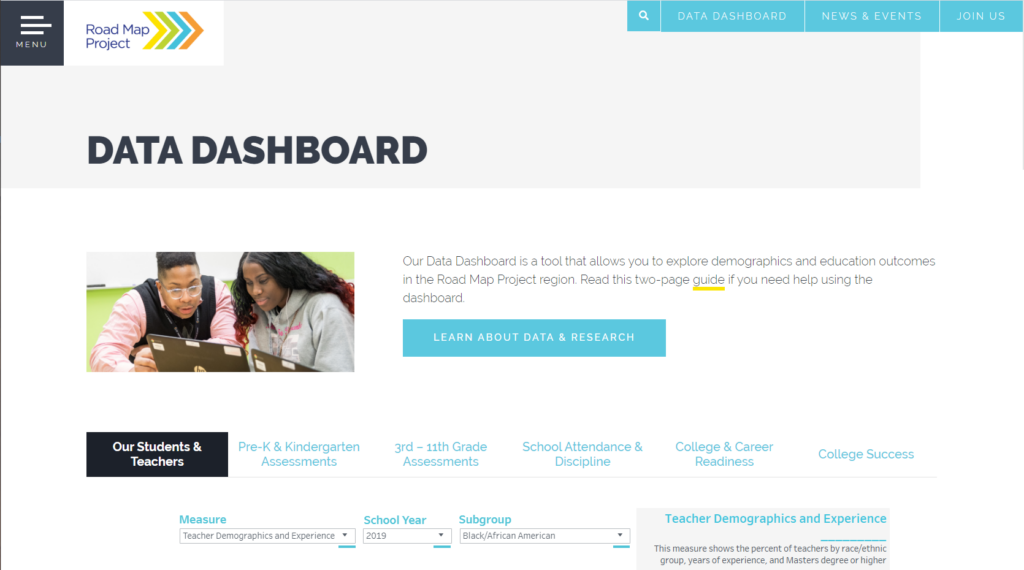 ---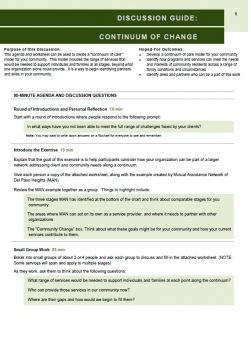 The Continuum of Collaboration
The Continuum of Collaboration is a chart that illustrates the spectrum of informal or time-limited collaboration to longer-term strategic alliances. This can help your alliance to come to an understanding. It can be used in an activity to further the understanding of the different types of organizing and when each is most effective.
---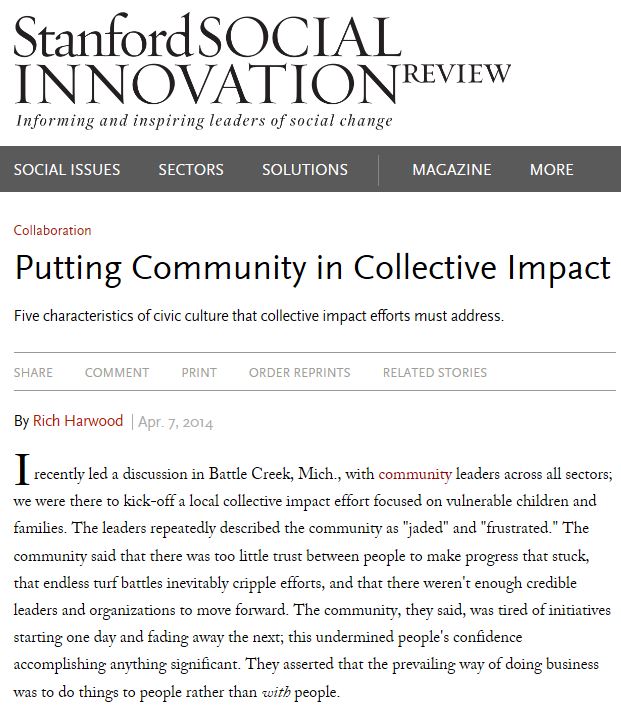 Putting Community in Collective Impact
Published in the Stanford Social Innovation Review and written by Richard C. Harwood, the founder and president of The Harwood Institute for Public Innovation, this paper makes the case for including community in cross-sector, high impact efforts from the perspective of Collective Impact. It includes questions for consideration and could be used to spark a goal setting session.
---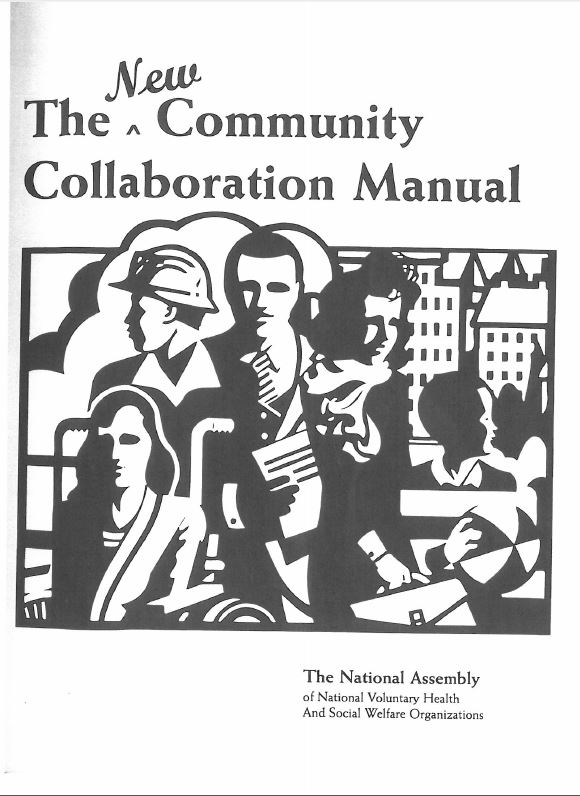 The New Community Collaborative Manual
This manual provides information, tools and examples for collaboratives across developmental stages. Newer groups can benefit from the "how-to" sections and more established collaboratives will benefit from learning through more complex discussions.
---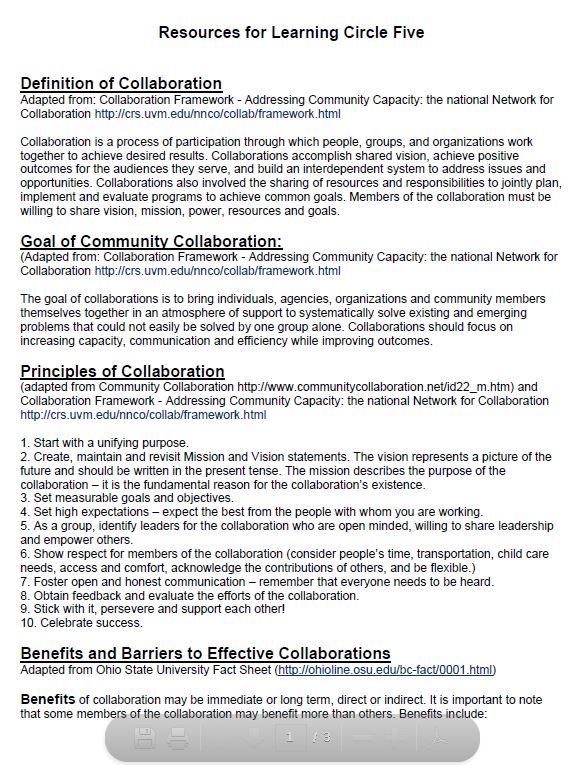 ---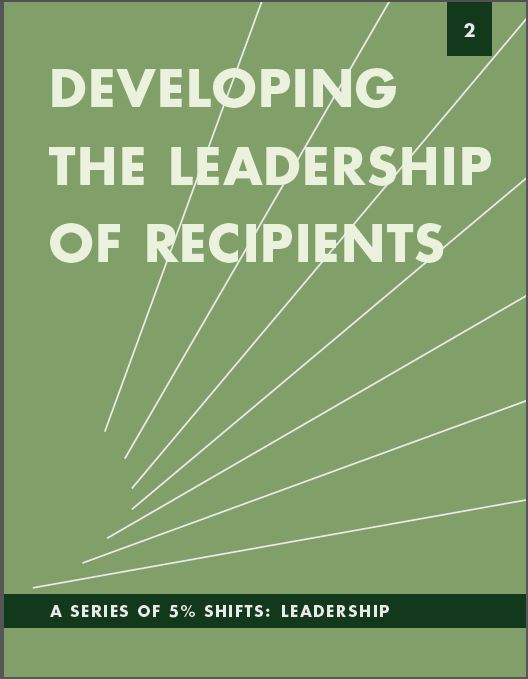 ---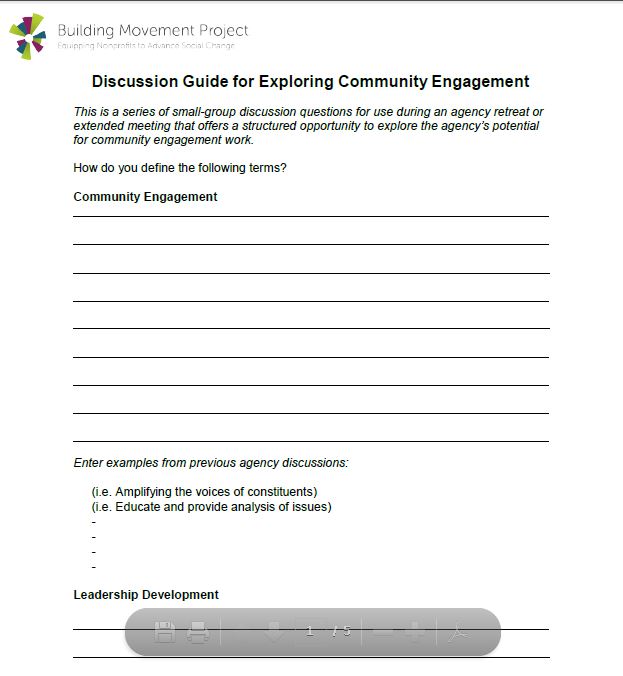 Exploring Community Engagement
This is a series of small-group discussion questions for use during an agency retreat or extended meeting that offers a structured opportunity to explore the agency's potential for community engagement work.
---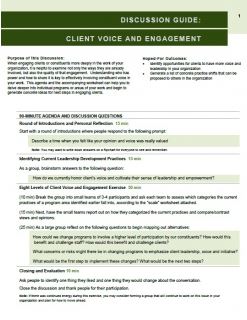 Client Voice and Engagement
This agenda and activity worksheet is designed to identify opportunities for constituents to have more voice and leadership in your organzation and to generate a list of concrete practice shifts that can be proposed to others in the organzation.
---