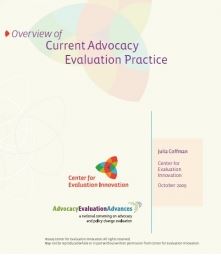 Overview of Current Advocacy Evaluation Practice
This brief offers an overview of current practice in the new and now rapidly growing field of advocacy evaluation. It highlights the kinds of approaches being used, offers specific examples of how they are being used and who is using them, and identifies the advantages and disadvantages of each approach.
---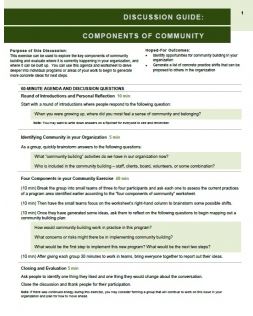 Four Components of Community
This discussion guide can be used to explore the key components of community building and evaluate where it is currently happening in your organization, and where it can be built up. You can use this agenda and worksheet to delve deeper into individual programs or areas of your work to begin to generate more concrete ideas for next steps.
---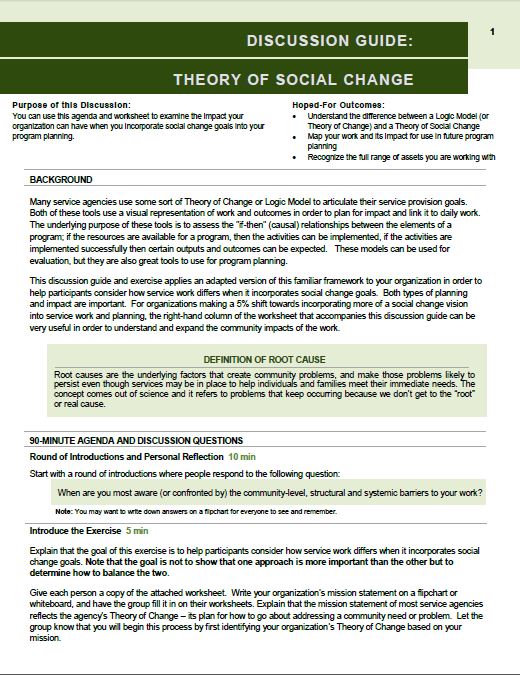 Theory of Social Change
This discussion guide and exercise applies an adapted version of this familiar framework to your organization in order to help participants consider how service work differs when it incorporates social change goals. Both types of planning and impact are important.
---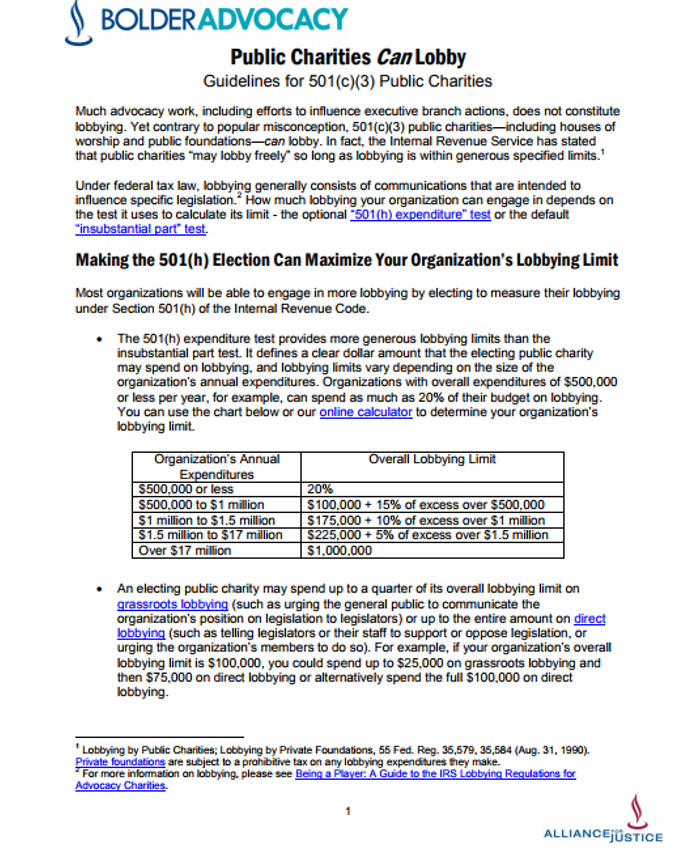 ---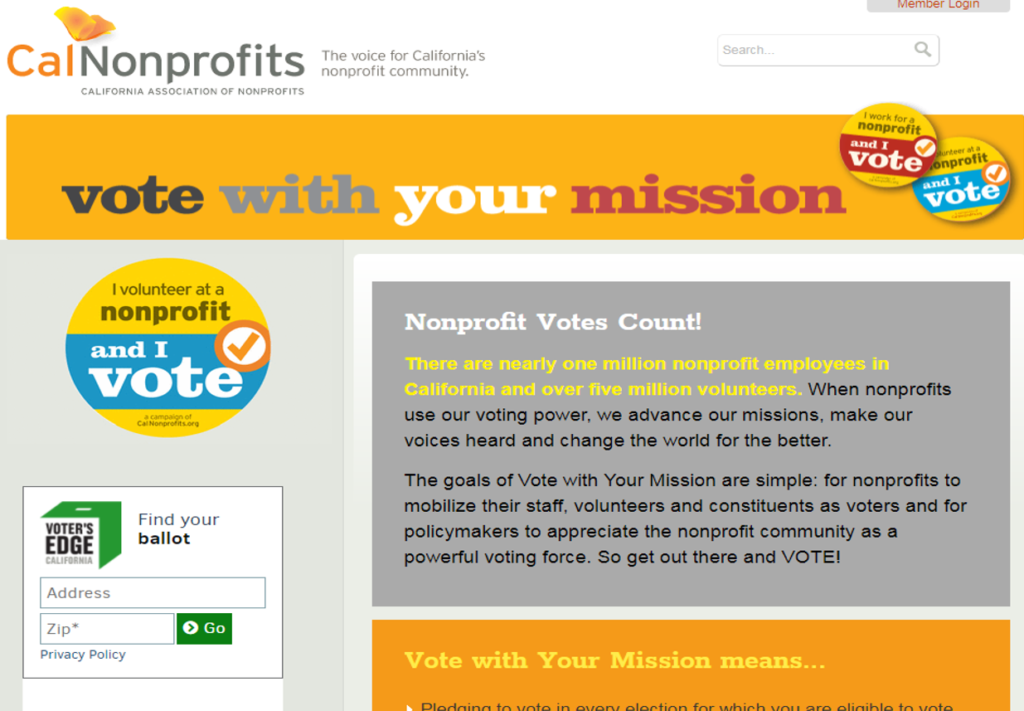 ---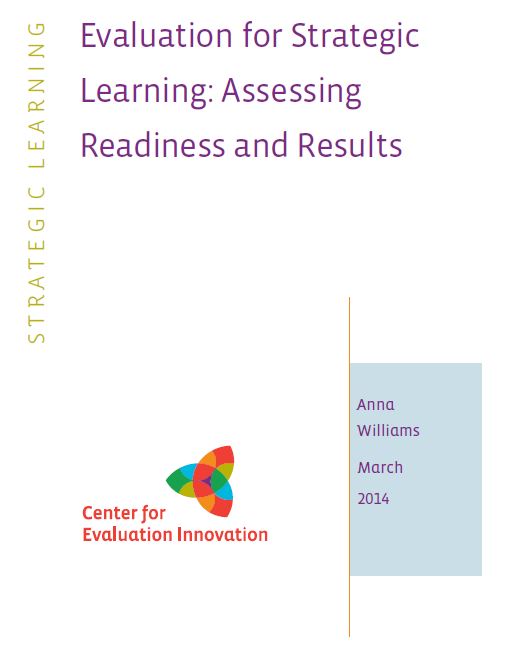 Evaluation for Strategic Learning
This paper makes the case for the value of using evaluation to inform strategic learning. Organizations that are set up for learning will make the best use of this type of evaluation approach.
---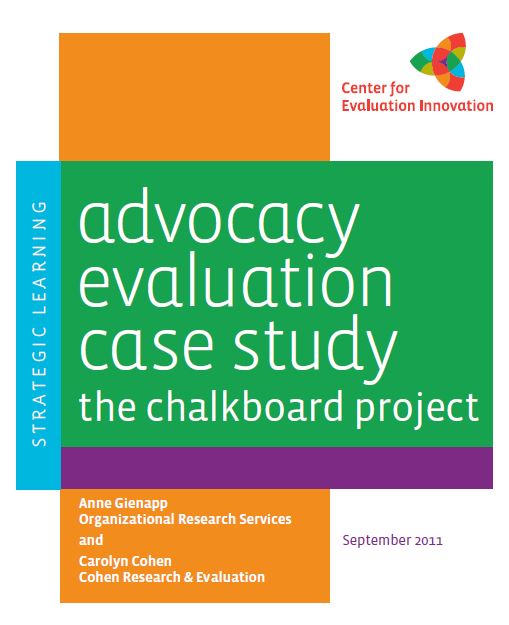 ---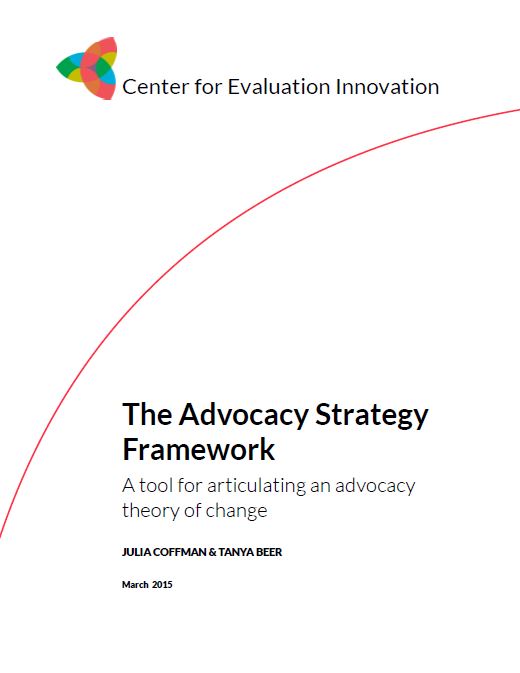 An Advocacy Theory of Change
This tool can be used to design an "advocacy" theory of change. It leads a group through six questions for discussion, provides facilitation tips, and several graphic representations of what final strategies might look like.
---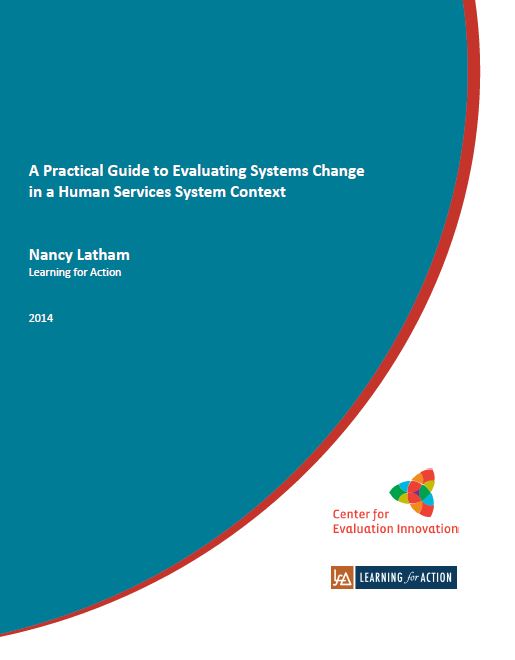 ---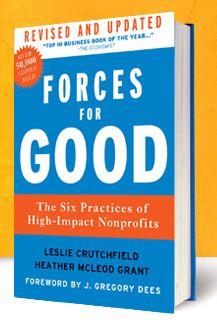 ---