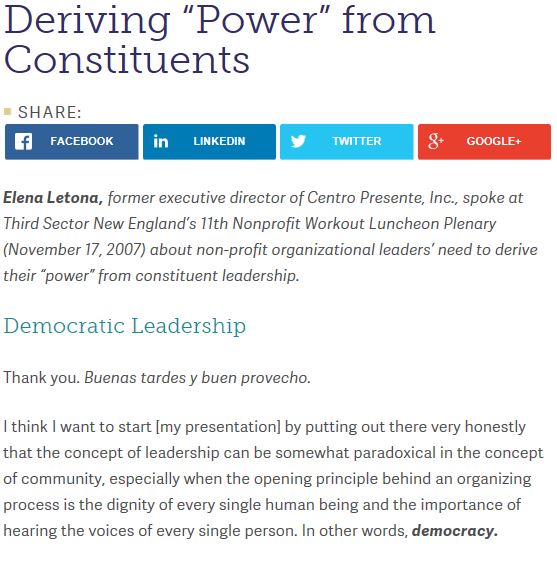 ---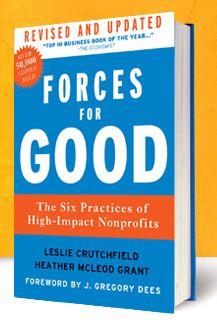 ---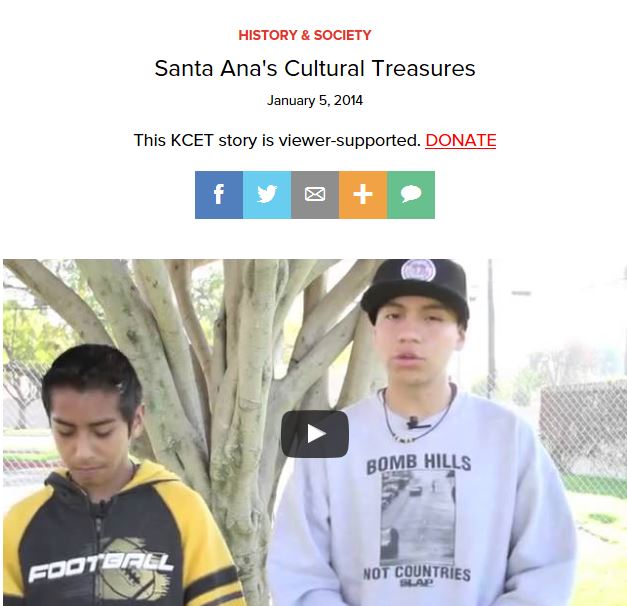 The Power of Stories
This webpage has a link to a video that describes the cultural treasures of one community in California. The video highlights youth working for change and developing leadership through civic engagement and advocacy.
---
---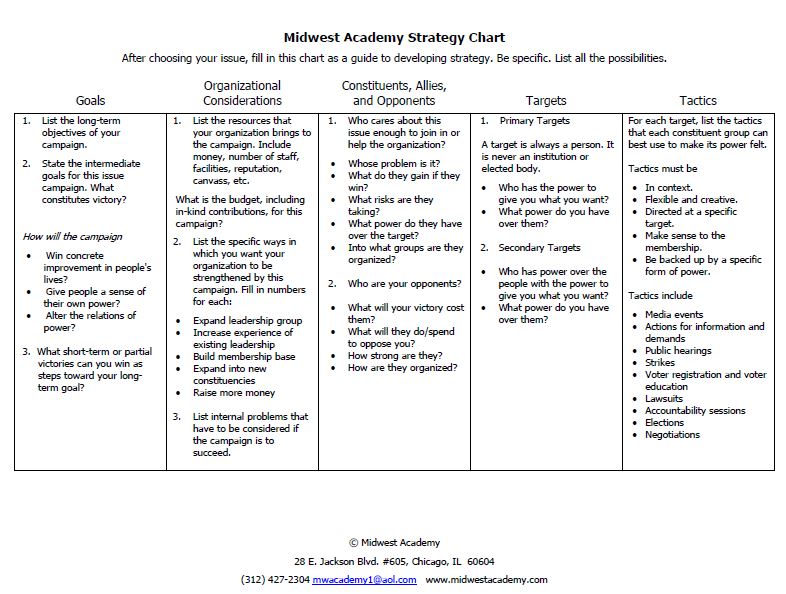 Midwest Academy Strategy Chart
This handout guides the organization to explore what is currently happening within the organization as well as identifying those who will work with you and those who might block your efforts.
---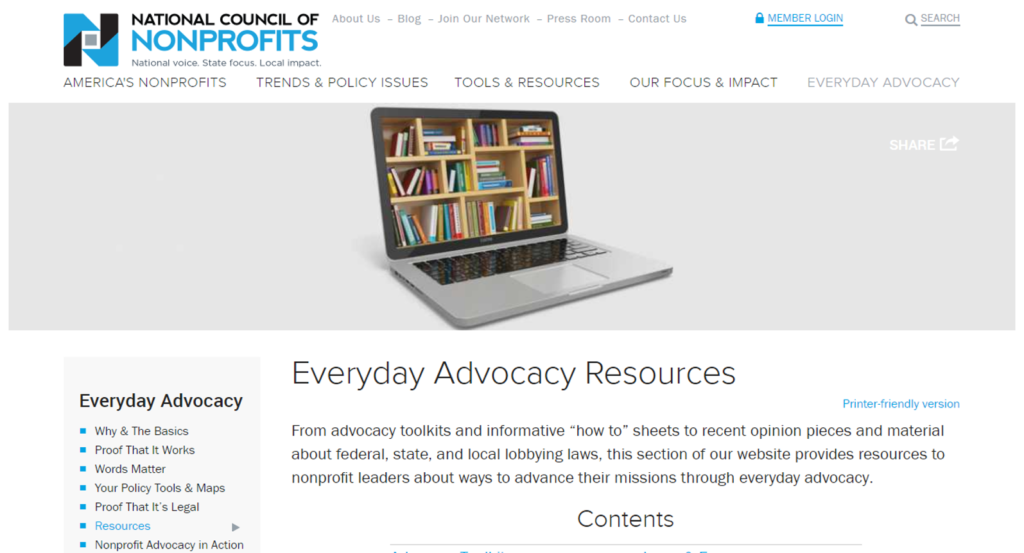 Everyday Advocacy Resources
From advocacy toolkits and informative "how to" sheets to recent opinion pieces and material about federal, state, and local lobbying laws, this section of the National Council of Nonprofits website provides resources to nonprofit leaders about ways to advance their missions through everyday advocacy.
---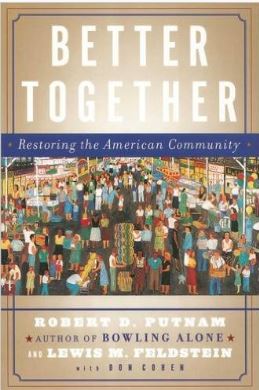 Better Together
This website is the portal to "Better Together", the 2000 report that identified America's civic apathy and ways to revitalize it. There are links to the book, "Bowling Alone", which describes how isolated members of our society have become, as well as a social capital primer, research and measurement tools.
---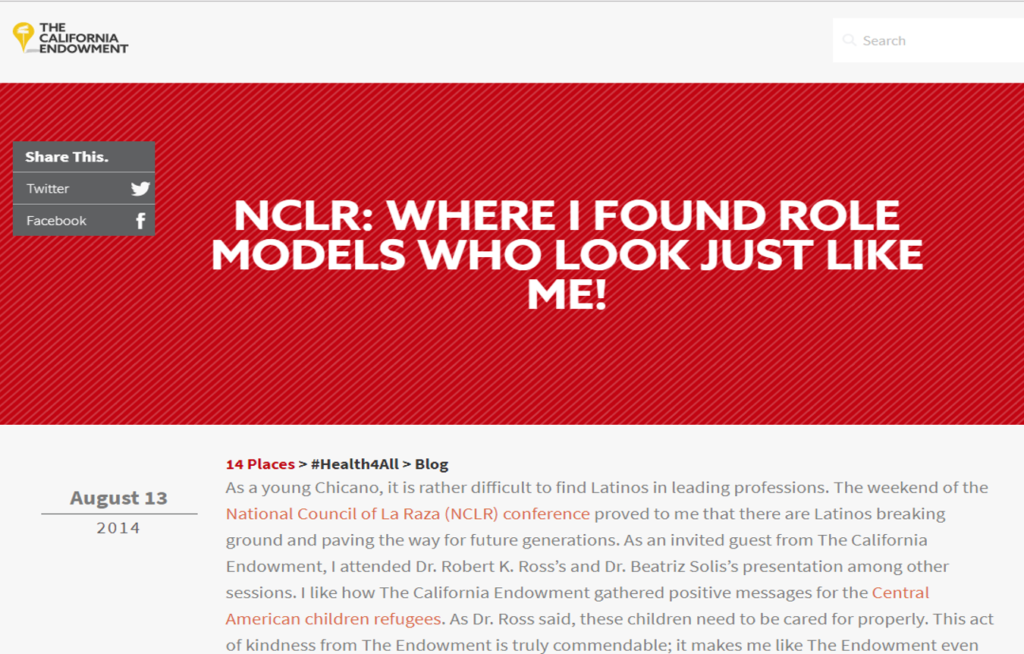 ---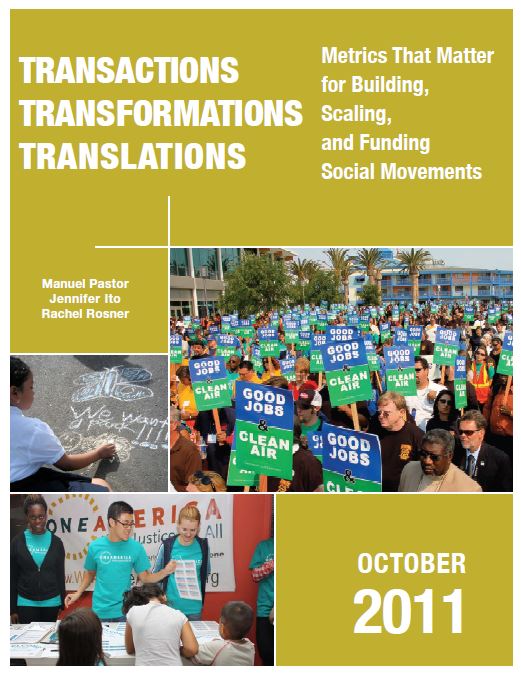 Transactions, Transformations, Translations
"Transactions, Transformations, Translations: Metrics That 
Matter for Building, Scaling, and Funding Social Movements" is a way of looking at organizational growth and the alliance building that brings groups together. This evaluation approach can capture the importance of narrative and numbers, of politics and policies, of transformation as well as transaction.
---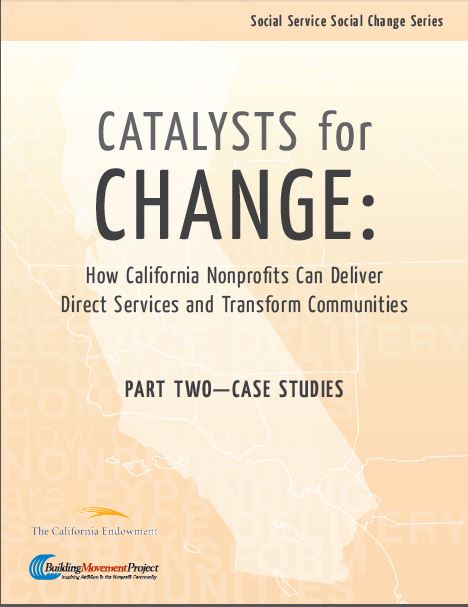 Catalysts for Change
In 2009, the California Endowment and the Building Movement Project surveyed more than 450 California nonprofit service providers about their methods used to integrate social change activities into their work. Five main themes emerged from the survey results, as well as several case studies. These themes offer insights into what service providers can focus on in order to increase their capacity to engage in social change activities.
---